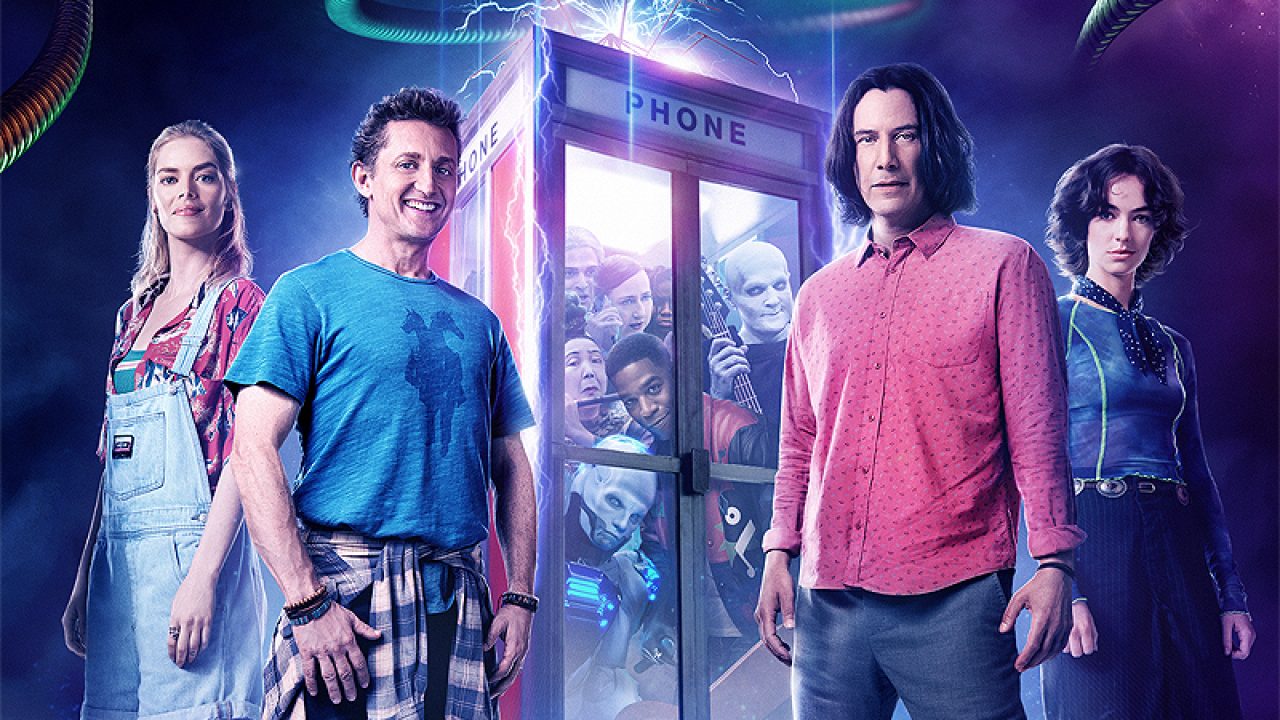 Credit: Orion Pictures
Our global nightmare has upended the film industry, but there are still some bright lights to look forward to. None more anticipated in the short term than Bill and Ted Face the Music. And during a time when we're conditioned to expect bad news when it comes to movie releases, star Alex Winter actually posted some most excellent news on social media this week: B and T 3 is hitting on-demand and theaters a week early.
Great news my excellent friends! @BillandTed3 is moving up a full week to release on August 28! On demand and in select theaters in the U.S.! 🎸🎸🤟🔥 pic.twitter.com/1E00FREhQN

— Alex Winter 😷 (@Winter) August 6, 2020
He also posted an awesome behind-the-scenes video slash feature with some of the actors and team behind the movie. Fans have waited nearly two decades for Keanu Reeves and Winter to reprise their infamous roles. The third film in the franchise also is the debut for another most excellent duo, Bill and Ted's daughters.
For Bill and Ted Face the Music, our heroes are dads, which makes them even cooler in our eyes. The film was originally supposed to be in theaters in August, until COVID, and it was pushed to early September. It's not clear why the film release is moving up, but there's little in the way of competition at the end of the month, so whatever movie theaters are actually open will be showing the hotly anticipated film.
It takes a most triumphant duo to unite the world! 🤘🎸 Get a behind-the-scenes look at the casting process for Bill & Ted Face the Music, and don't miss it On Demand and in theaters 8/28. @Winter #FaceTheMusic #BillAndTed3 pic.twitter.com/BkV3xum29V

— Bill & Ted 3 (@BillandTed3) August 6, 2020
For the rest of us, we can get it on-demand on August 28th.