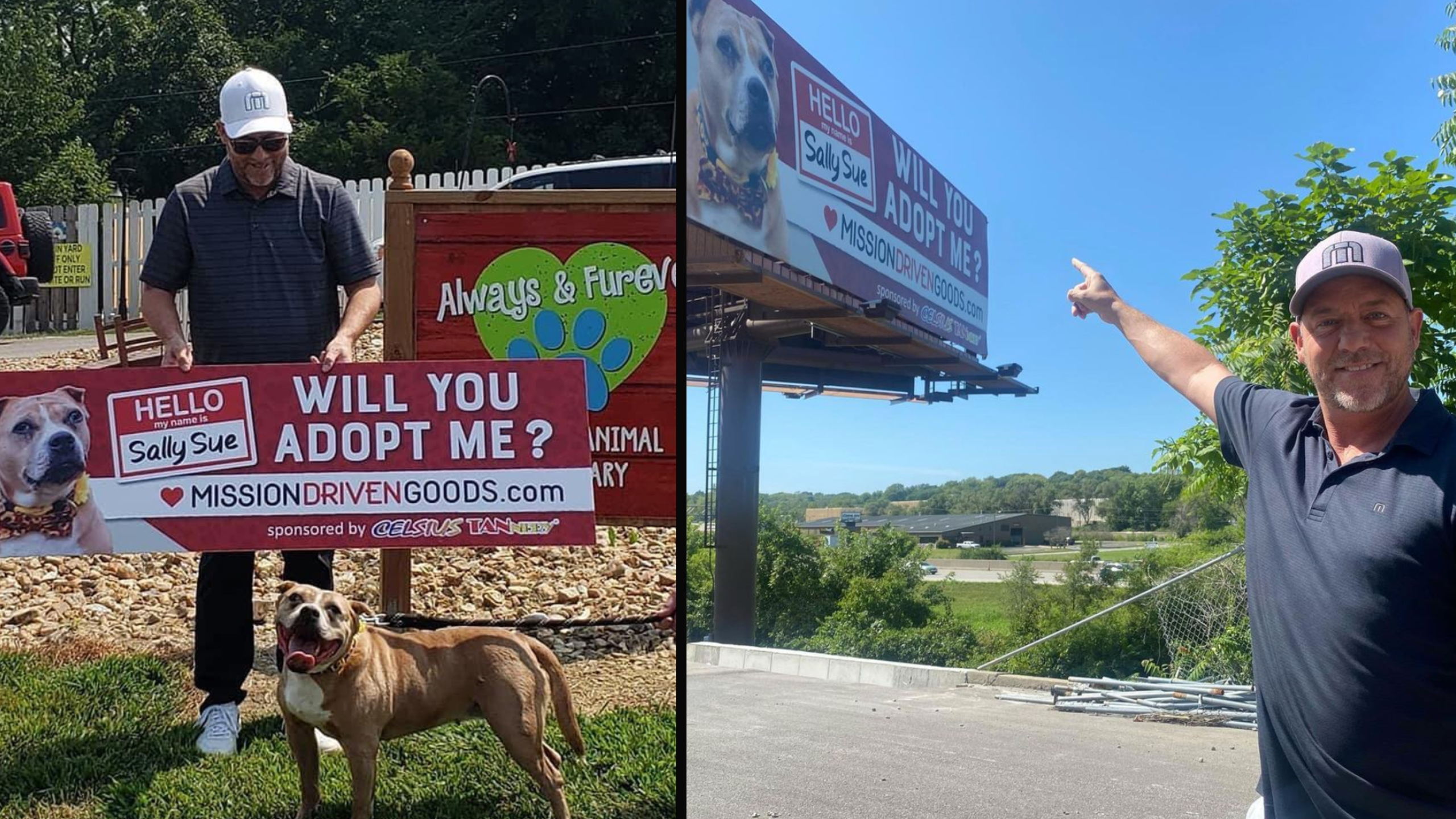 Credit: Instagram/Mission Driven Goods
It can be hard for animal shelters to find furever homes for older pets, which is why one animal advocate paid for a giant 30-foot billboard to help an 11-year-old dog. Scott Poore is the man behind the billboard, as his company sells products to help long-term shelter pets find homes.
Poore decided a giant billboard could attract people with hearts big enough to add another pet to their family. He was inspired to take the drastic action to help an 11-year-old pit bull Sally Sue find a home after living a long time in the shelter.
View this post on Instagram
"On social media, we tend to promote the same story to the same people. A billboard, especially on I-35, it's going to get thousands of views," he said. "All we need is that one right person to go by, make eye contact with the billboard, and we're saving another life."
If Sally Sue does get adopted, Poore said he'll simply put another pet in need on the giant billboard. Poore's company, Mission Driven Goods, paid for the billboard and he said they would continue to feature whichever animal has been homeless the longest.
View this post on Instagram
He told reporters his goal wasn't just to find Sally Sue a home, but to find the perfect home, and "as quickly as we do that, move onto the next shelter pet that deserves to be up there."