Billie Lourd Sings Emotional Birthday Tribute To Late Mother Carrie Fisher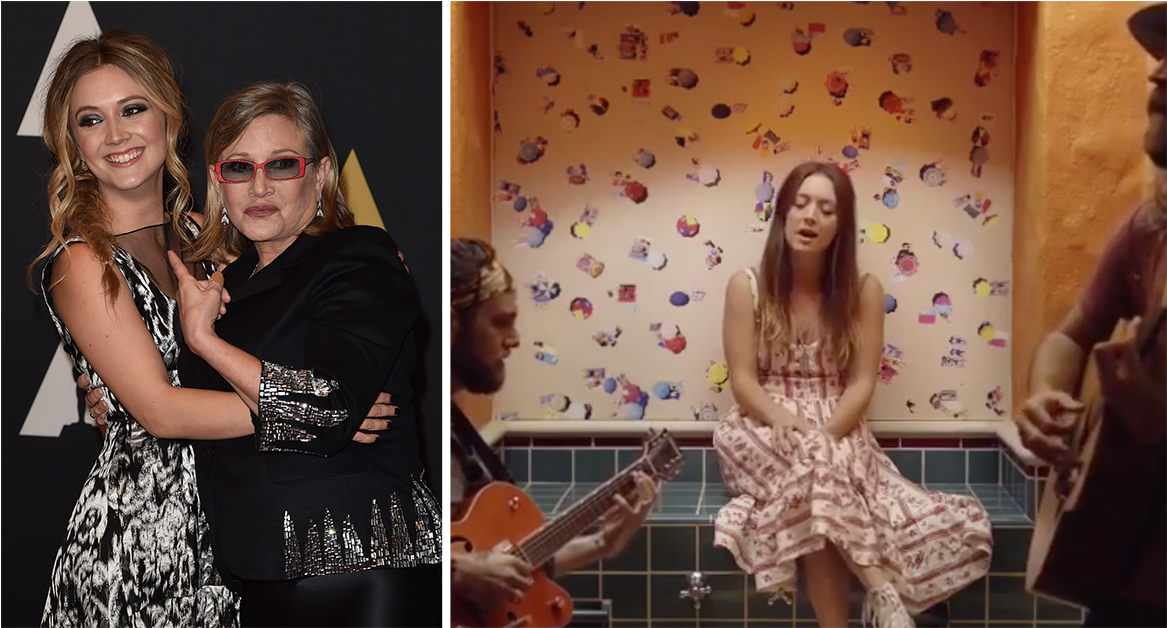 If anyone is worthy of being called a national treasure, it's Carrie Fisher. She was a writer, actress, and emulated every bit of spunk and tenacity in real life as she did playing the indelible Princess Leia in Star Wars.
Despite her tragic passing three years ago, her legacy continues to outlive her—both onscreen as J.J. Abrams repurposes formerly unused footage of her, as well as in her immensely talented daughter, Billie Lourd.
Billie has never been shy about sharing memories of her beloved mom and grandmother, Debbie Reynolds, who died only a day after Carrie. Every year, on her mother's birthday, Billie shares a touching tribute to her. This would have been her 63rd birthday.
Billie inherited her mother's eccentric home after her passing, and notes that this bathtub was one of Carrie's favorite places in the house, making it the perfect place to perform American Girl, one of her favorite songs.
Interestingly, Carrie and Billie will soon have an onscreen reunion when the latter returns as Lieutenant Connix in Star Wars: The Rise of Skywalker this December.
J.J. Abrams confirmed back in April that mother and daughter will even share scenes together in the upcoming film… you know, just in case you weren't already planning on sobbing during the final installment of this sequel trilogy.