Bindi Irwin Shares Pregnancy Update, Baby Is "About the Size of a Hummingbird"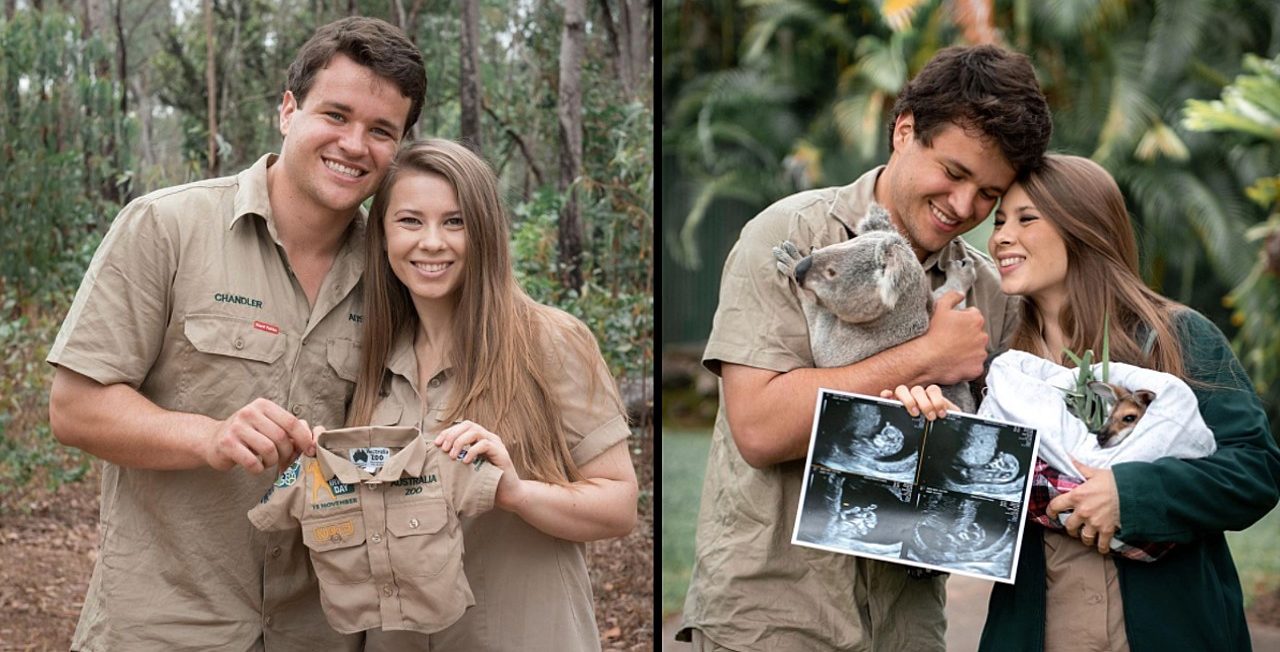 The Irwin family has held a special place in our hearts for over a decade, and now that Bindi Irwin and her husband Chandler are expecting their first child, we have to make a little more room. Bindi has been extremely open with her fans over the years, excitedly sharing updates about her family and her own life. She has shown time and time again her dedication to keeping her dad's memory alive, inviting the world to celebrate the life of our favorite Crocodile Hunter along with her.
After marrying her long-time boyfriend Chandler Powell in March, the ecstatic couple announced in early August that they were expecting their first child. Bindi expressed the excitement of finding out she was going to become a mother, captioning a photo with the couple's reflection on their newfound future-parent status. "It is such a blessing knowing that this tiny person has chosen us as parents," she continued. "Our baby Wildlife Warrior is going to be so very loved by our families and entire Australia Zoo team. I can't wait to find out what this amazing new soul loves in life, and experience the world all over again through their eyes."
Chandler frequents the comment section of Bindi's photos, expressing his love and support for Bindi as well as his excitement about becoming a first-time dad. "And we already love our little Wildlife Warrior with all of our hearts," he chimed in. So do we, Chandler. So do we.

Bindi posted the adorable pregnancy announcement on Instagram with a photo of her and Chandler sporting matching khaki shirts, holding a much smaller matching khaki between them. Bindi stated, "Though I'm still in my first trimester, we really want you to be part of our journey from the beginning of this new life chapter," she continued. "We couldn't wait to share the news as this beautiful little being has become the most important part of our lives. Your support means the world to us."
Well, just a month later, Bindi is keeping true to her word. The 22-year-old conservationist took to Instagram once again to remind her fans that they are an appreciated part of her journey to motherhood.
Bindi shared, "The animal joeys we care for are excited to meet our human joey. Baby Wildlife Warrior is about the size of a hummingbird now!" Bindi continued, "We can't wait to teach our little one about the importance of protecting our planet and the beauty of the wildlife and wild places we love so much. Thank you for your kindness and support on this magical journey."
Steve Irwin shared his life, his love of animals, and his larger-than-life personality with the world – though he has some very large Timberland boots to fill, Bindi is stepping up and absolutely crushing it. It was far more than just Steve Irwin's almost tangible passion for animals that made the world fall in love with him, it was also his openness and his enormous heart. Bindi is doing an incredible job following in her dad's impressive footsteps – from her passion for conservation to her openness and kindheartedness, she is most definitely making Steve Irwin a proud dad. And soon, a proud grandpa.