Bindi Irwin's Brother to Walk Her Down the Aisle at Zoo Wedding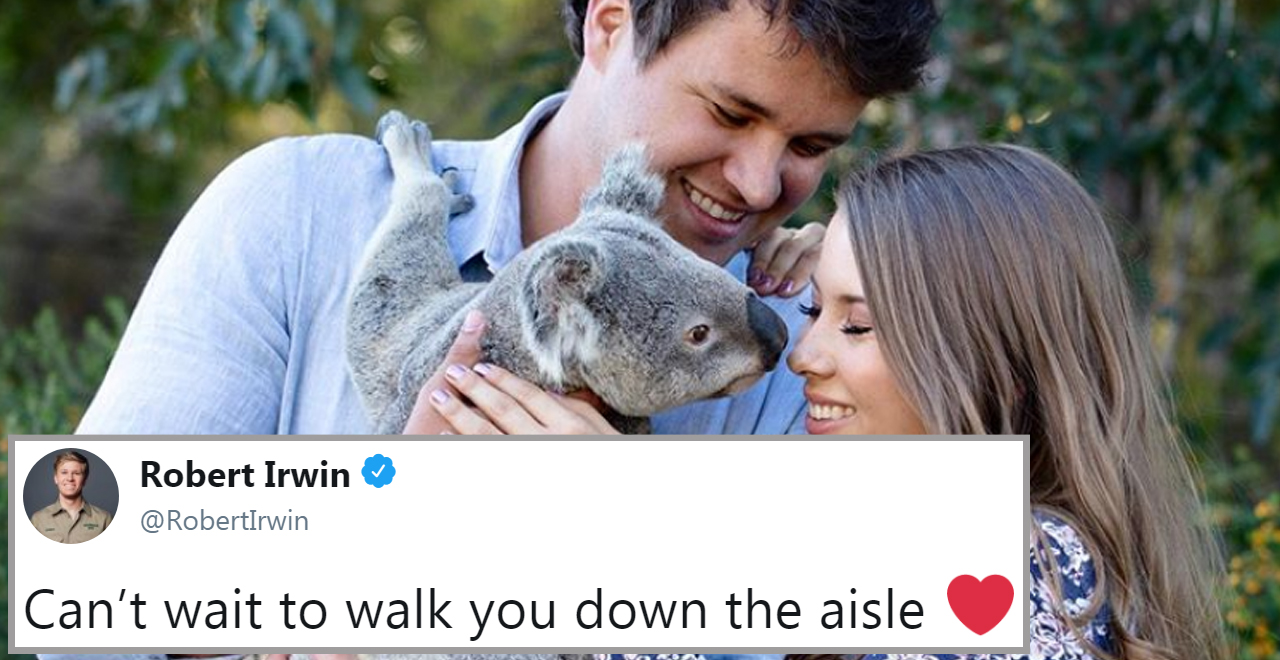 Sometimes you have to look at the silver lining, even in the face of a tragedy. When Bindi and Robert Irwin lost their father in 2006, it can't have been easy. But enduring the pain of such a loss seems to have brought them even closer together.
The daughter and son of beloved Australian TV personality, Crocodile Hunter Steve Irwin, who tragically died while filming an interaction with a stingray. His kids were often a prominent part of his life in the spotlight and have followed in their dad's footsteps, continuing his work as a wildlife conservationist.
Back in July, on her 21st birthday, Bindi announced her engagement to boyfriend Chandler Powell and mentioned her plans to include her brother in the ceremony.
Recently, she shared a sneak peek at the dress she chose for her big day, and her brother quickly responded with a heartwarming note.
Can't wait to walk you down the aisle ❤️ https://t.co/7Njoi6Xphz

— Robert Irwin (@RobertIrwin) September 30, 2019
Speaking to E! News, Bindi explained the decision to have her brother perform the duty traditionally held by the father of the bride.
"It's so important to include the people that can't be there with you, so on the day, I know that Robert is absolutely gonna walk me down the aisle and I think that's what would make dad happiest."
The wedding will be held at the family owned zoo (duh) and animals will play a prominent role, including koalas, as Bindi explained on Instagram.
Bindi also teased her future plans to start a family of her own. "One day we'll have a family. One day we'll have our own little wildlife warriors, but not yet."
It sounds like when she does, they'll have a dedicated uncle in their life.