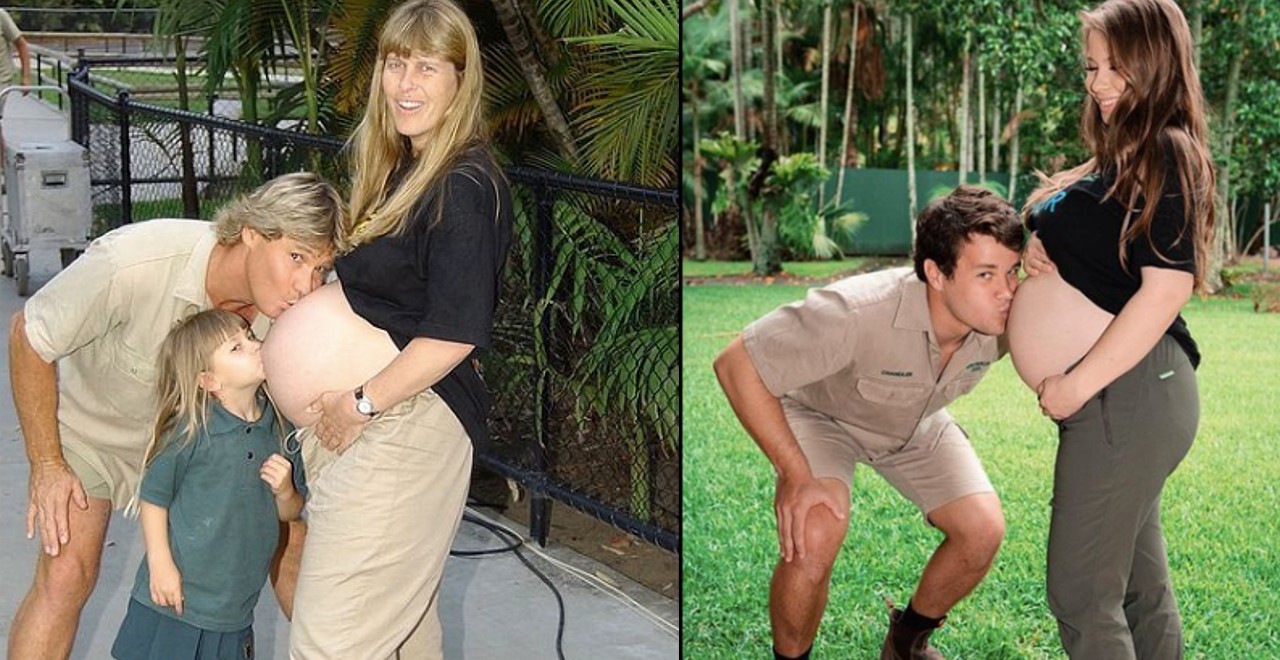 Credit: Instagram/bindisueirwin
As we grow up, we start to understand and relate to our parents on a whole new level. Experiencing life's milestones often allows us to grow closer to our parents, using their knowledge to guide and reassure us and sharing in the amazement of it all as a family. But when you've lost one of your parents as Bindi Irwin has, you're forced to find other ways to include them in those joyous moments.
The Irwin family had to master the skill of including Steve in their lives in a new way abruptly, after tragically losing him in 2006. They've treasured his memory at every turn and held him close to their hearts – especially during life's big moments.
Bindi Irwin and her husband Chandler are expecting their first baby, a baby that would have been Steve's first grandchild. Bindi has followed in her dad's footsteps, giving the world glimpses into her personal life and inviting us to celebrate with her.
Recently, Bindi shared an adorable throwback photo of her own parents – Terri Irwin stands, visibly pregnant and smiling, as Steve and little Bindi kiss her baby bump (aka, the now 17-year-old Robert).
Now well into her own pregnancy, Bindi recreated the adorable photo with her husband Chandler. She captioned the photo, "Recreating a very special moment. Third trimester love."
View this post on Instagram
Like any family who has mourned the loss of a loved one, the Irwin family likely thinks about Steve every single day. But during important milestones, they find creative ways to include the late Crocodile Hunter in their celebrations. Steve loved every second of being a father, and though he isn't here to see it in person, he would undoubtedly be ecstatic about his growing family.
After Bindi announced her pregnancy, Terri said on Twitter, "While I wish that Steve was here to share this beautiful moment, I know that he would be so proud."