Bindi Irwin Is 'Devastated' Her Daughter Won't Get To Meet Her Dad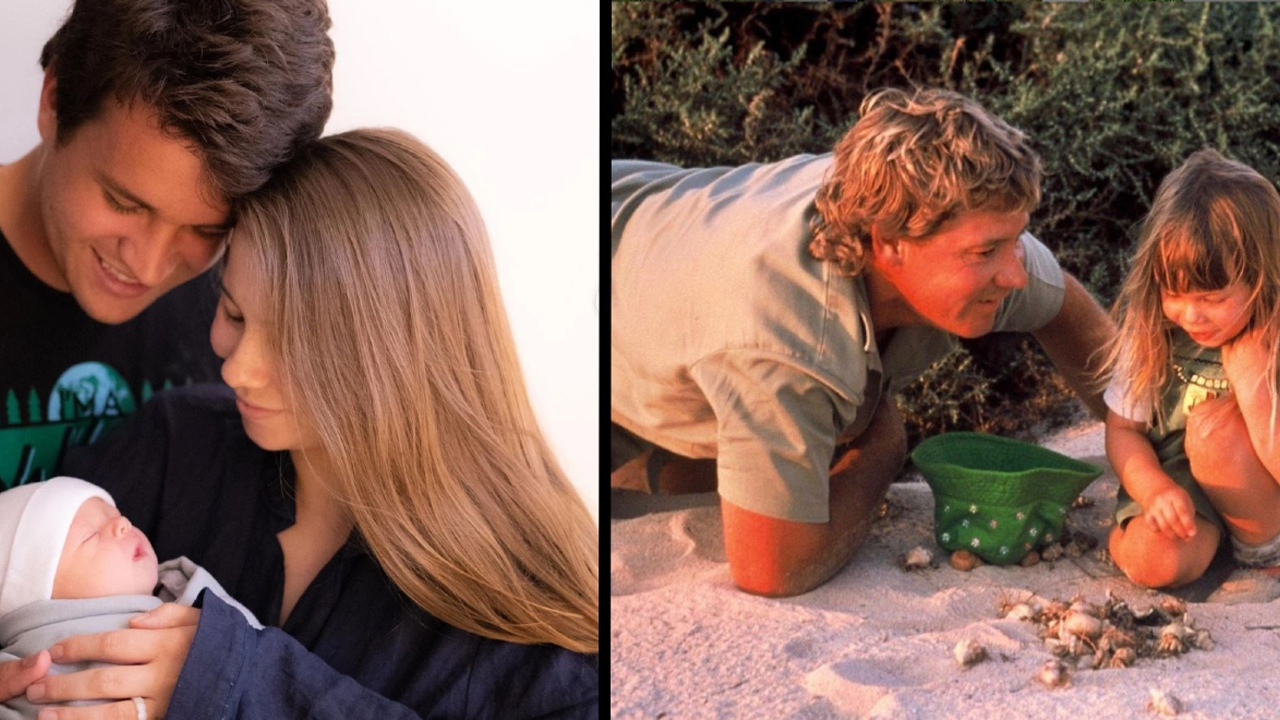 Becoming a parent changes your relationship with your own parents in a seismic way. There's a different level of understanding, and you also get to see your child bond with their grandparent. Bindi Irwin opened up about how hard it is for her to become a parent and not get to experience that life change with her own dad around.
In the new Discovery+ special "Crikey! It's a baby", Irwin talks about how her newborn daughter Grace won't get to meet her dad, the late conservationist icon Steve Irwin.
"It's hard knowing she'll never get to actually meet him," she said in the special. "It's devastating because I'll never get to watch that connection." She also said she can't wait to tell her daughter all 'these stories about Dad and to share with her what an amazing father he was."
View this post on Instagram
It's tough because becoming a parent makes you think about your own parents, and for Irwin, it's her famous father and the Dad-sized hole his absence has left in her life. But his legacy is continued through the work of his kids, and it's through their efforts that his granddaughter will get to know who her grandfather really was.
"It is really hard," Irwin said. "It's hard that he's not here because out of everyone in the world he would've loved her the most. He would've loved her so much." She also said his heart and soul live on in them, so he's never really gone.
View this post on Instagram
The Irwin family has been vocal about how much they're missing Steve during this time as the family expands, and how it makes absence even more pronounced than it was before. But it's also seemed to harden their resolve to carry on his work and his legacy, especially to share it with the next generation of Irwins and animal warriors.