Blind 6-Yr-Old Piano Prodigy Covers Queen's Bohemian Rhapsody [WATCH]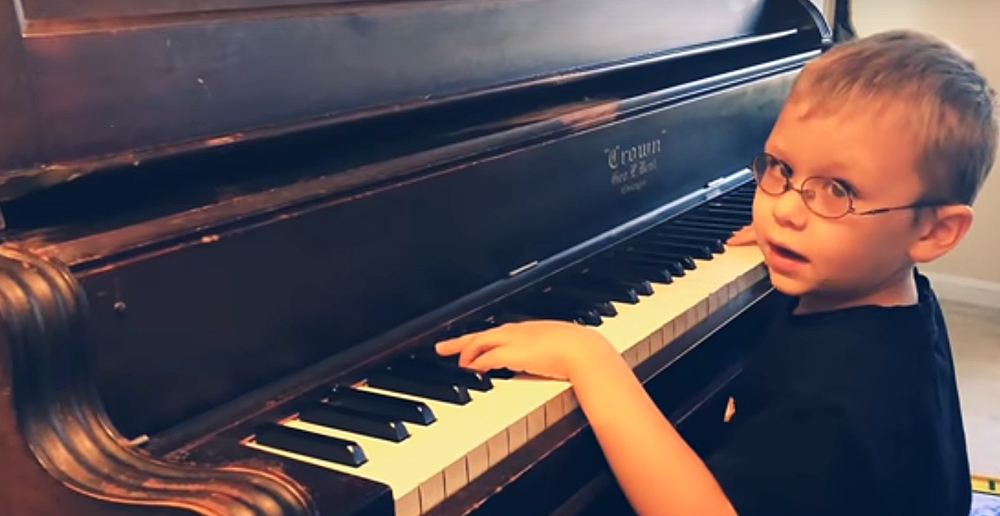 Avett Ray Maness is amazing. Not only is the six-year-old a self-taught piano player who can tickle the ivories with the best of them, but he's almost completely blind.
He was born with optic nerve fibroplasia, which means Avett is completely blind in one eye and has marginal vision in the other. He walks with a cane and can only read braille but, despite it all, he has been playing the hell out of the keys since he was 11 months old.
Avett has also become a bit of an internet celebrity ever since his mom began uploading videos of his performances to YouTube, and he will occasionally play a live show locally in Dayton, Ohio.
His current favorites bands are Queen and The Turtles.
"Music is in his body," his mother, Sara Moore, told CBS News. "He's really practicing on performing now. Since his talent is so amazing, people are asking him to perform."
She hopes Avett's immense talent will raise awareness for others with similar conditions, and improve the accessibility and resources for the visually impaired.
Check out his YouTube channel for more of his music.