Four Former Bonds Pay Their Respects to Sean Connery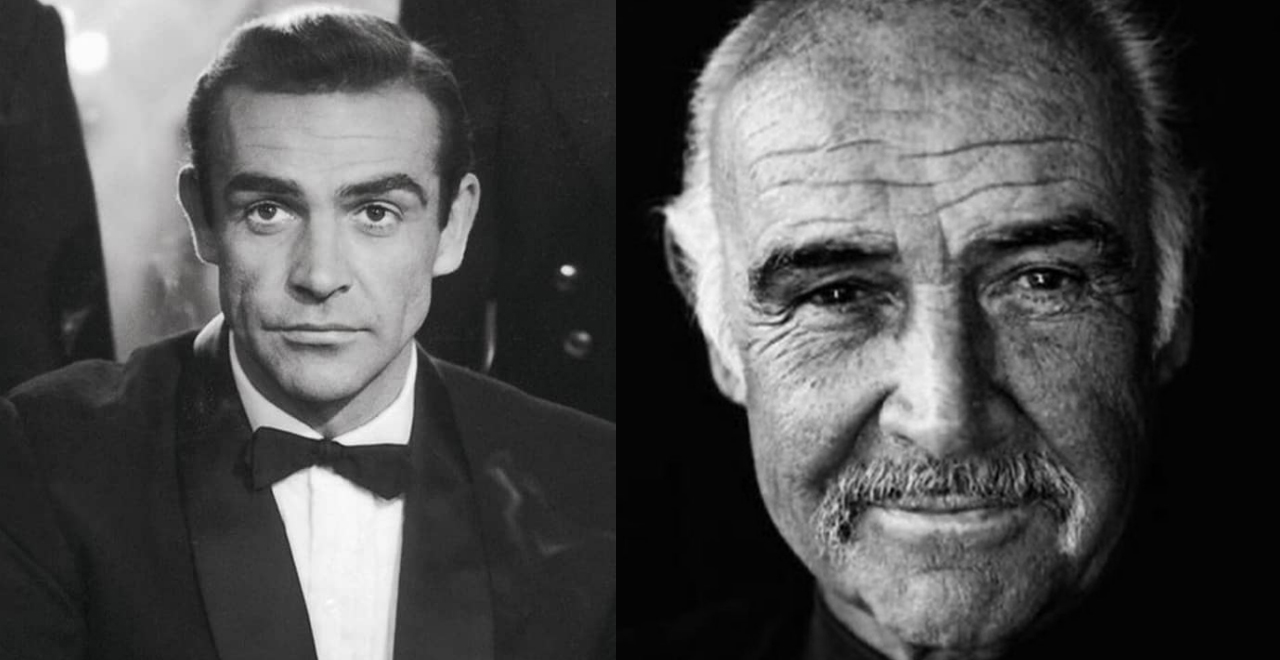 Sean Connery had a long, distinguished, Oscar-winning career that spanned half a century. He appeared in action movies, dramas, on television, in comedies, and even a musical. But it's safe to say that there's one role the dashing Scotsman will be remembered for, and that's James Bond.
Connery was the first actor to embody Ian Fleming's superspy, and he became so synonymous with the role that the author eventually incorporated Connery's own Scottish background into his spy's biography.
Starting with 1962's Dr. No, Connery portrayed 007 seven times, but he was not the only man to play Bond. After You Only Live Twice, Connery stepped out of the role and George Lazenby stepped in for his one go at it. Connery then returned for Diamonds Are Forever before giving way to Roger Moore, who then played Bond for seven movies of his own. Then came Timothy Dalton for two and Pierce Brosnan for four, before we got to our current Bond, Daniel Craig, whose (allegedly) final Bond film, No Time To Die, will hit theaters as soon as theaters are open again.
When the news broke of Connery's passing, all the former Bonds – and the official James Bond Twitter account – paid tribute to the man who paved the way.
Sir Sean Connery has died at the age of 90. He was the first actor to play James Bond on the big screen in Dr. No in 1962, From Russia With Love, Goldfinger, Thunderball, You Only Live Twice and Diamonds Are Forever followed. pic.twitter.com/VaFPHCM5Ou

— James Bond (@007) October 31, 2020
George Lazenby:
The late Roger Moore's family:
How infinitely sad to hear the news Sir Sean Connery has passed away. He and Roger were friends for many decades and Roger always maintained Sean was the best ever James Bond. RIP

— Sir Roger Moore (Legacy) (@sirrogermoore) October 31, 2020
Timothy Dalton told the New York Times, "Sean was a wonderful presence. A great leading man."
Next up was Brosnan:
And finally, Daniel Craig shared his thoughts via the official James Bond website:
"It is with such sadness that I heard of the passing of one of the true greats of cinema. Sir Sean Connery will be remembered as Bond and so much more. He defined an era and a style. The wit and charm he portrayed on screen could be measured in mega watts; he helped create the modern blockbuster. He will continue to influence actors and film-makers alike for years to come. My thoughts are with his family and loved ones. Wherever he is, I hope there is a golf course."
Each and every one of those actors made their mark as James Bond, and so will whoever replaces Craig. But one thing is for sure: nobody did it better than the first guy.