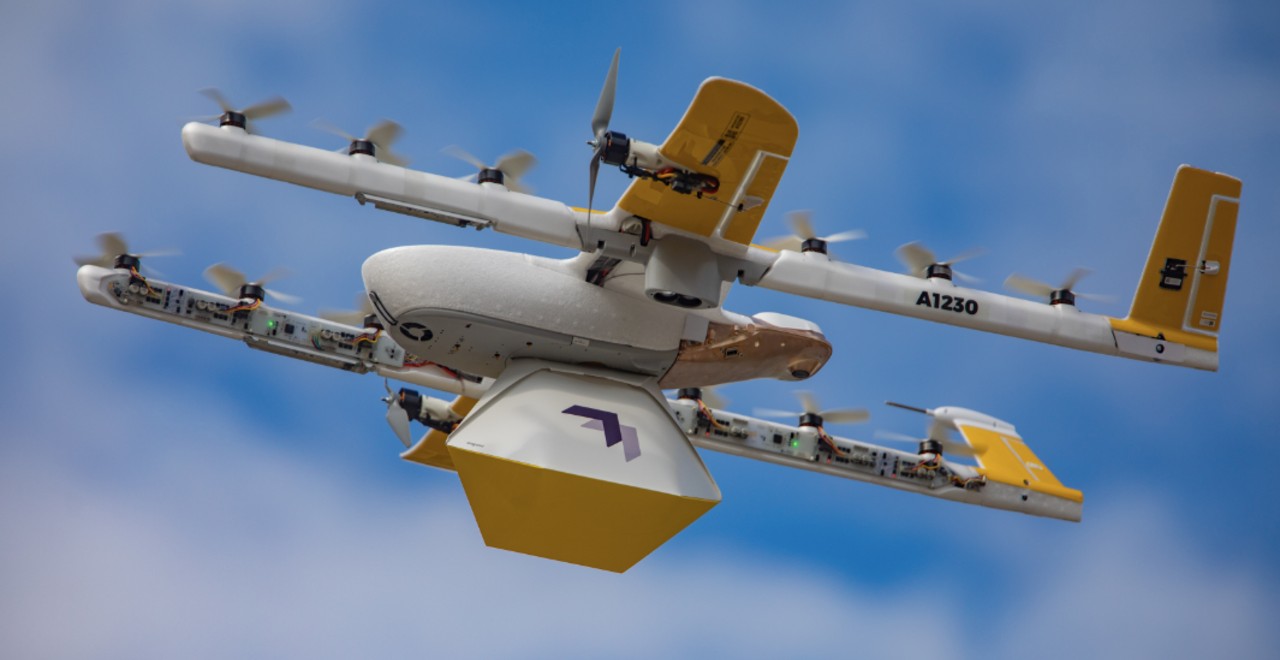 Credit: Wing.com
Libraries will always hold a special place in the hearts of kids everywhere. Breathing in the intoxicatingly musty smell of well-loved books, hiding in the back of the biography section to work on your summer reading – it's a magical place. With the coronavirus shut-downs still in place, many kids haven't seen the inside of a library for far too long. Although most libraries remain closed, a company called Wing is delivering the next best thing to kids in Virginia – via drone.
Kelly Passek, A middle school librarian for the Montgomery County Public Schools, is the mastermind behind the Virginia operation. Passek knows how important it is for kids to continue reading during the summer months, as too much time without practice can lead to students losing skills they worked so hard to gain. But how do you get kids excited about reading books? Well, Passek thought, by dropping them off via drone.
Google's parent company, Alphabet, owns, and operates a service called Wing. Wing uses drones to quickly and efficiently deliver small packages, which Passek had previously utilized for things like household essentials and food. Contemplating her summer reading dilemma, Passek thought, why not books? She contacted the company to see whether they would be able to take on the task of delivering library books to students, and to her delight, they agreed.
Regulations on using drones for delivery are still pretty tight in the US (aside from the occasional emergency toilet paper delivery), and Wing was the very first drone-based delivery company to be approved for use in Virginia. The company has helped bring essentials such as over-the-counter medication and food to people unable to leave home throughout quarantine. Since students are unable to access libraries, Passek and Wing are joining forces to make an educational essential accessible to all.
Passek created a Google form where students can enter the books they want to read. Passek then hand-picks them from the shelf, packs them up, and brings them to a Wing location for the books to be flown to their final destination. No word on how long the program will last, but the first delivery is set to go out next week.
Thanks to this dedicated librarian and Wing drones, reading skills for kids in this Virginia town will undoubtedly soar.