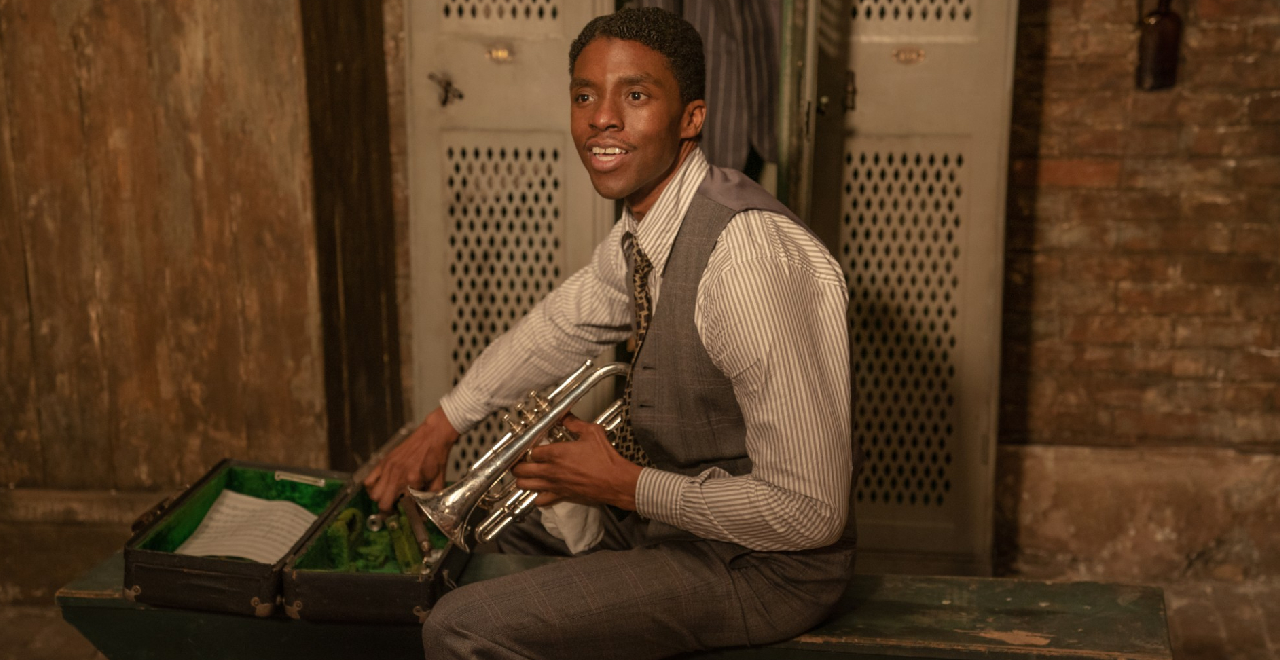 Credit: Netflix
Chadwick Boseman's legacy will have one final feather in its cap, as the late actor was posthumously nominated for an Oscar in the Best Actor category. The Oscar nom is the very first for Boseman, a well-deserved tribute for the actor who managed to electrify audiences during his short time on this planet.
Boseman earned the best acting nod for his outstanding performance in "Ma Rainey's Black Bottom", the critically acclaimed Netflix movie. Viola Davis, his co-star, also scored an Oscar nomination for her performance in the movie, as she's up for Best Actress.
Boseman will always be remembered as Black Panther, but he had a number of memorable roles in a career tragically cut short. It seems criminal he's never been nominated before, especially for his magnetic performance as Jackie Robinson in '42' or as James Brown in 'Get Up.' He was also great in Black Panther, but the Academy usually snubs the MCU.
He's the seventh performer to receive a posthumous nomination in #Oscars history and the first since Heath Ledger in 2008 https://t.co/cRedOr0yfe

— The Hollywood Reporter (@THR) March 15, 2021
Boseman died in 2020 after a very private four-year battle with colon cancer. His is the first posthumous nomination in more than a decade. Very few have won after passing, but Heath Ledger did win for his performance as the Joker in "The Dark Knight." His family accepted the award a little more than a year after his passing, so there is some recent precedent for a posthumous winner.
It's hard to argue he wouldn't be worthy, as he was great in his role as an ambitious trumpeter in the film based in the 1920s. Boseman did win the Golden Globe for the same performance, so it could be the final piece of his acting legacy.