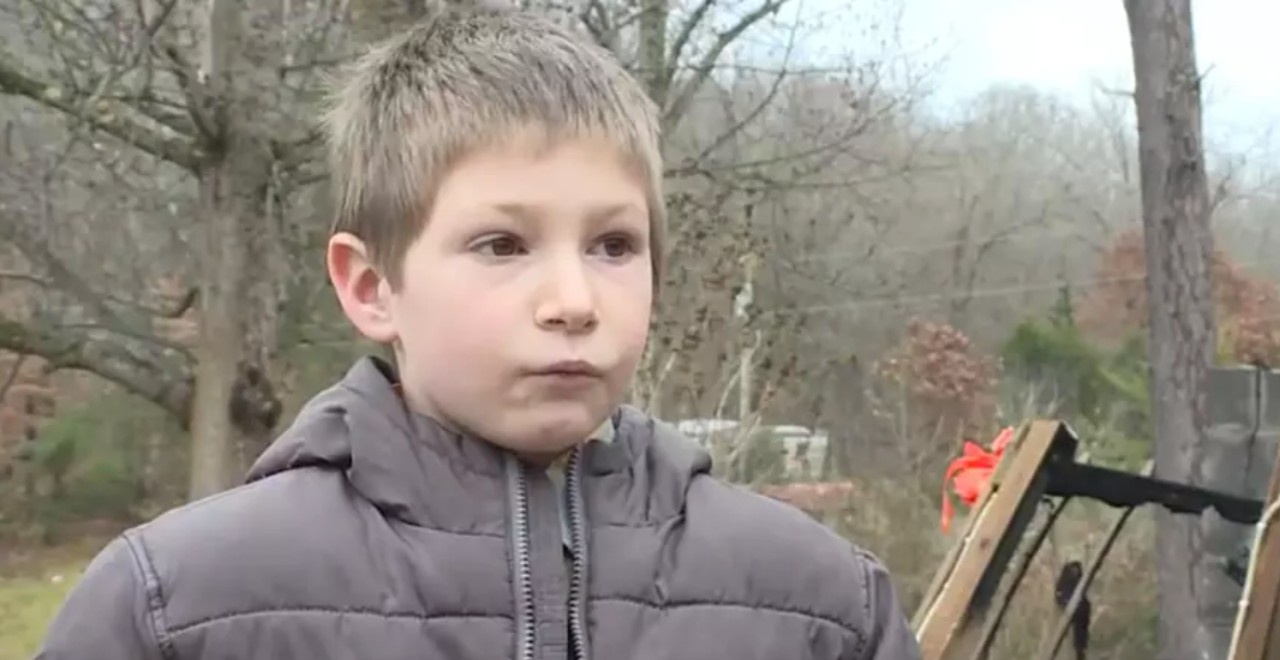 Credit: WVLT
A brave 7-year-old boy is being hailed as a hero after going back into a burning home to save his baby sister from her crib. A Tennessee family saw their home go up in a devastating house fire, and the Davidson parents quickly jumped into action. Both parents are former firefighters, so the dad grabbed a fire extinguisher and bought time for the mom to grab the two oldest boys and get out of the house.
They couldn't get to the littlest though, as the hallway was quickly consumed by thick smoke. So the dad went around to her window outside, to get her out that way. After breaking away the window, he tried twice to get up into the window and couldn't get there. So, his 7-year-old son volunteered to be lifted up into the window to grab his 22-month-old sister.
"I got her dad," he told his dad, according to a local news station. "I was scared, but I didn't want my sister to die. It's okay to be scared, but you're brave inside and you can do it when you want to."
7 year old saves baby sister from house fire by jumping through her bedroom window: https://t.co/JXC82NE2oM

— WNDU (@WNDU) December 28, 2020
His dad told the station he was so proud of his son, adding "he did something a grown man wouldn't do."
While the family was safe, they lost nearly everything in the devastating house fire. A family friend set up a GoFundMe for the family, and as the news of their son's bravery started to go viral, the family was flooded with donations to get back on their feet. To date, thousands have donated for a total of more than $360,000.