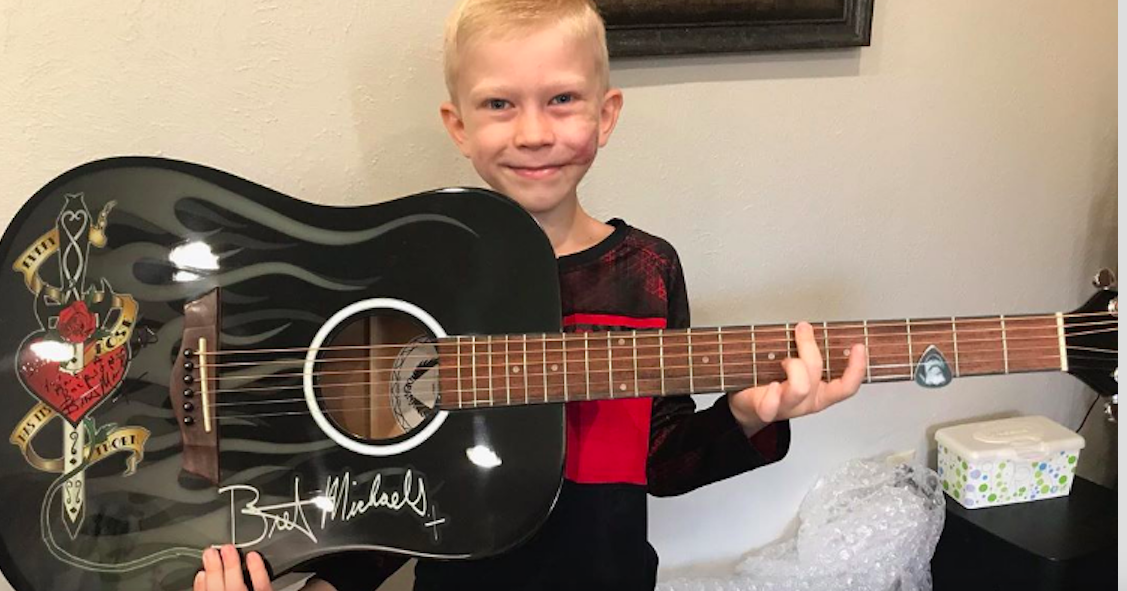 Credit: Instagram/NicoleNoelWalker
Bridger Walker became a worldwide inspiration when he selflessly stepped in to save his little sister from a dog attack. The boy suffered injuries requiring 90 stitches in the process, but as he later told family members, he thought "if anyone had to die, it should be me."
As he was recovering from his injuries, his aunt shared the story on Instagram, and it quickly went viral. Bridger received messages from his "superhero" idols, including most of the Avengers. Strangers from around the world sent tributes and some even made fan art.
To the family's credit, those who reached out inquiring about how to donate to his recovery were directed towards charities helping veterans. Bridger helped shine a spotlight on the Wounded Warriors Project and Mission 22. And since then, his family started the Bridger Strong website to share their story and the positivity around it.
There have also been a few other updates surrounding the story. The dog involved in the attack was put down, at the request of the owner. Bridger advocated for the dog, and his aunt said the family that owns the dog has been nothing but nice to the family.
Bridger did end up getting Brett Michaels' guitar. His aunt said he was nearly in tears that Michaels said he was gifting him his guitar, because he was worried Michaels wouldn't have one left and because Bridger doesn't even know how to play. Somehow, I think Michaels will be OK.
Others have shown their appreciation for his story as well. His aunt said they weren't sure if he'd ever be able to smile again, but that he hasn't stopped smiling for weeks because of all the goodwill people have extended. He was a VIP at a local air show, got a care package from WarnerBros. With an awesome Flash figurine, a new camera from Canon, and a candy shopping spree.
He also got a shoutout from Mr. Beast, his favorite YouTube personality, and a visit from Batman himself (well, the Batman of Spring Hill, which is close to the real thing!).
His family did make one request on the Bridger Strong website. According to their statement, this was their hope for what his story may accomplish:
After Bridger's actions, our family has settled on a simple request: may we each actively strive to bear one another's burdens; stand up for and protect those that are weak, oppressed, or those whom the world might forsake; mourn with those that mourn, comfort those that need comfort, and love one another. May we follow Bridger's example, approach the world as a child, and bring greater peace to our own homes, communities, states, and countries.
Bridger's bravery captivated people around the world, but his actions have clearly touched far more people than the 4-year-old sister he saved.