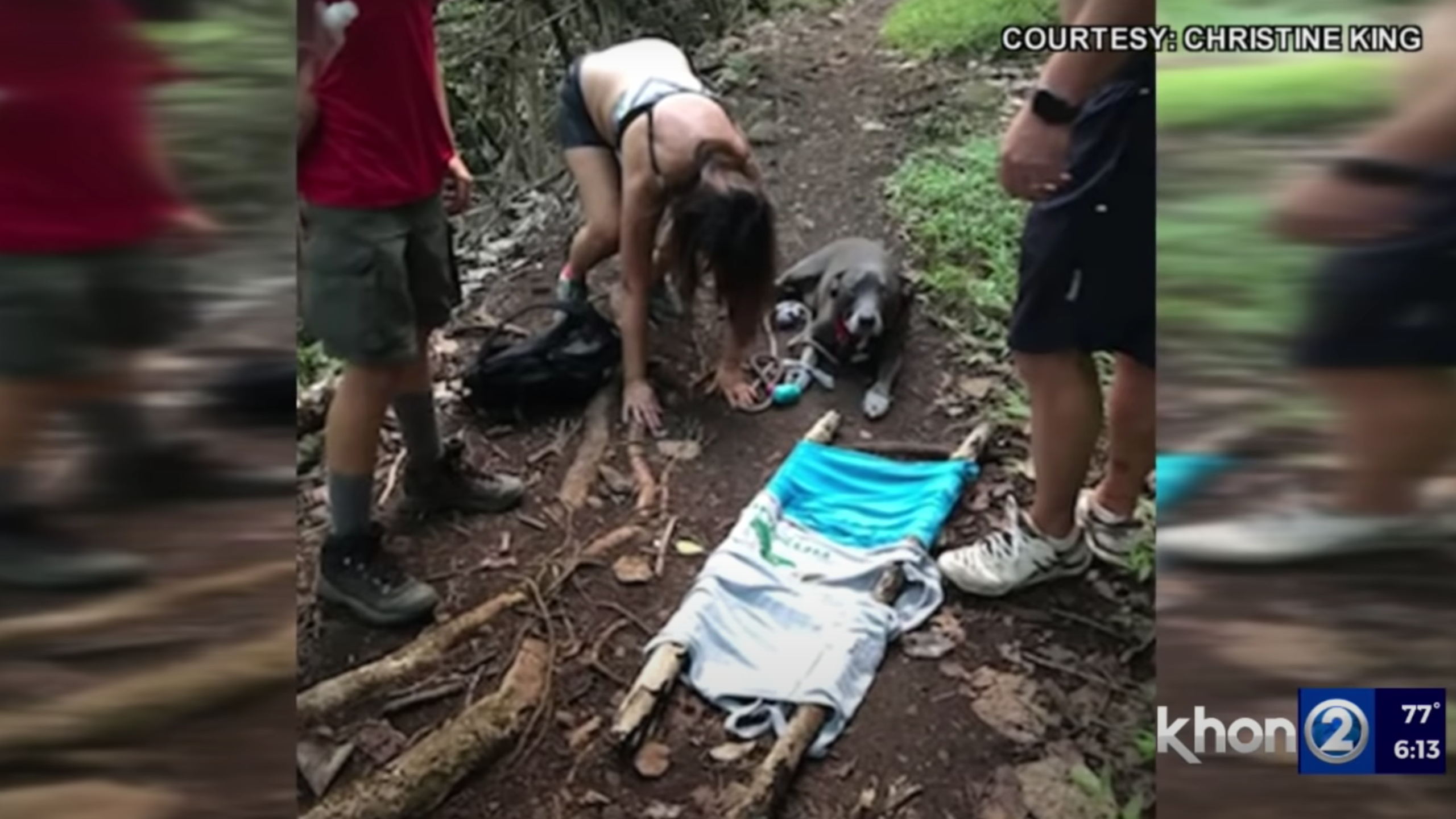 Credit: YouTube/KHON2 News
"Be prepared" is the Boy Scout motto, and unlike the corporate buzzword-laden lingo we're all used to, this one means something. One couple hiking in Hawaii knows this firsthand after getting lost and their dog got injured, until a 12-year-old boy scout helped rescue the group.
The couple took a wrong on what was supposed to be a short hike. It then turned into a much longer hike, and it started to get dark. They had no food, no water, no phone service, and their 100-pound dog injured his paws walking the trail. Not an ideal situation! Then along came 12-year-old David King, on the way back from a hike with his mom. He was trying to earn his Hiking merit badge and ended up rescuing the couple instead.
"It wasn't obvious they needed help, but we saw the dog on the ground and asked if they needed anything and they said yes," the boy told CNN. The couple had tried carrying the dog but he was too heavy.
So the kid's boy scout training took over, and David taught them how to make a stretcher with a big tree branch they broke in half and slid the pieces through the armholes of t-shirts to create a makeshift dog stretcher. And the pup was happy to be carried out to safety.
They took turns carrying the dog stretcher for the final three miles of the trail, as David and his mom led them back out. They need to create a new merit badge for rescuing lost people and injured dogs. But David told a local TV station he was just happy to help.
"I think that when you help someone out it's like joy in you that just like you know you did something good that day," he said.