Boy Who Fed Hurricane Evacuees Gets a Birthday Surprise From Disney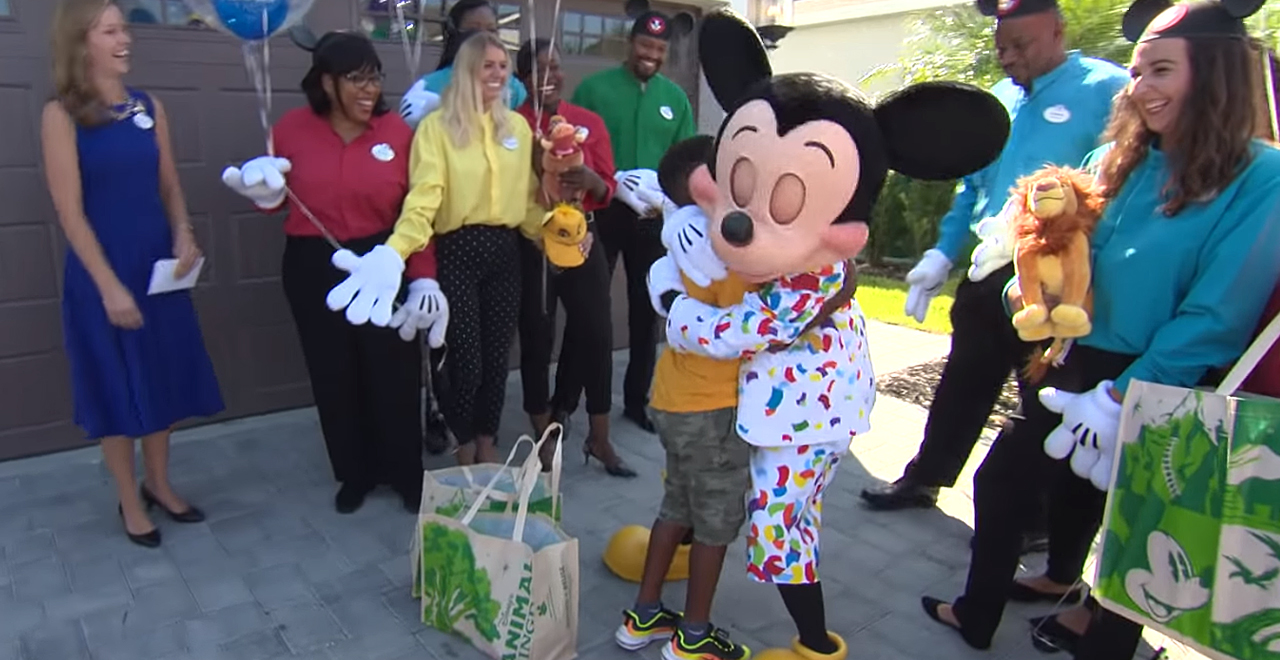 Last week we featured a story about an amazing 6-year-old boy who used the money he was saving for a Disney World trip to feed hurricane victims. The boy, Jermaine Bell, set up a food stand and fed hundreds of people evacuating their homes to avoid the path of Hurricane Dorian.
And now the story has a magical ending.
Disney representatives surprised young Jermaine with news that he'd still be going to their park. Only now, he'll be going as a VIP.
It wasn't the trip he originally planned, it's the trip he deserves.
A deed so good, it's magical. ???? Six-year-old Jermaine Bell was surprised with a dream @WaltDisneyWorld trip after using his vacation money to feed hurricane evacuees: https://t.co/MQ8s9HvP4V pic.twitter.com/skIDBzd8vY

— Disney (@Disney) September 9, 2019
After his story went viral, his mother revealed that Disney had reached out to her to help plan the surprise.
"We were contacted by a team from Disney … and they were able to surprise him for his birthday with Mickey and a cake and some gifts," Jermaine's mom told People. "His jaw just dropped open and he was smiling from ear to ear."
And Jermaine isn't done with his charity work, as his mother now says he's trying to organize care packages for people in the Bahamas who were affected by the devastating storm.