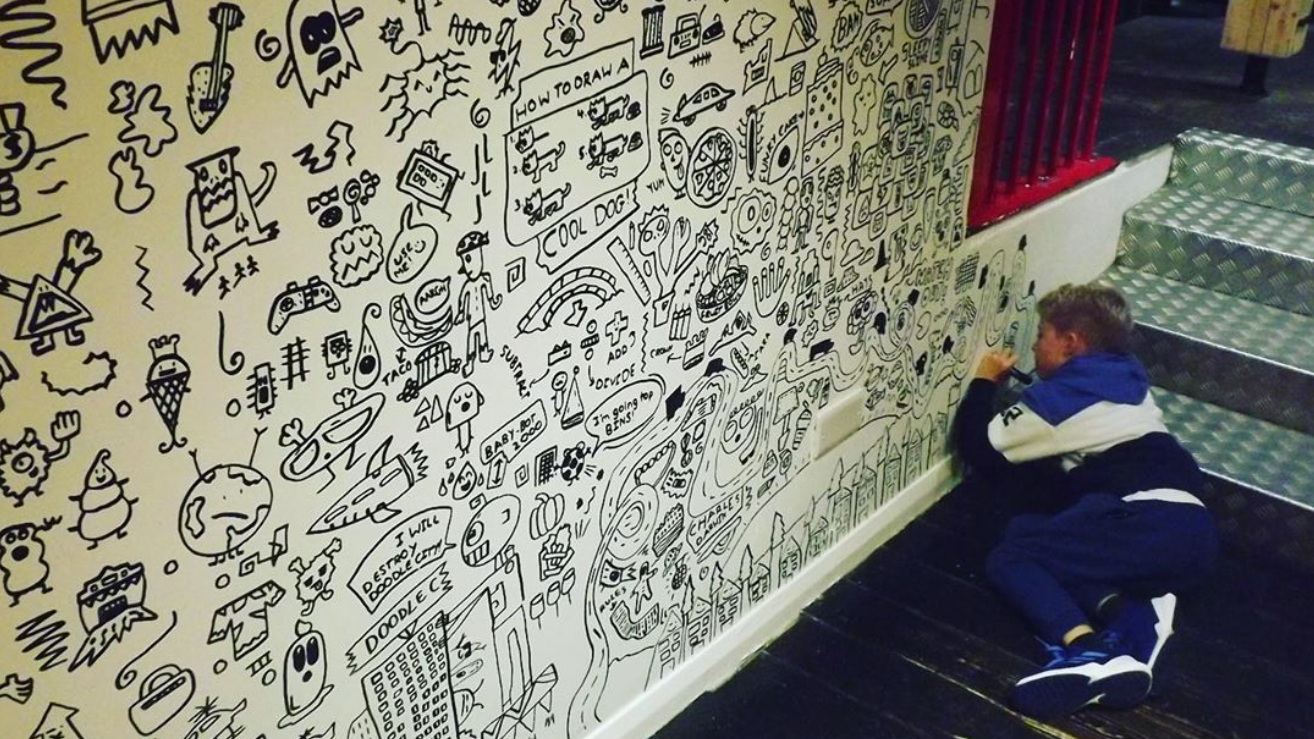 Credit: Instagram/thedoodleboy.co.uk
Most parents have to deal with the headache of kids drawing on the walls, but what if they were so talented, they were invited to do it?
For years, 9-year-old Joe Whale got called out for doodling in when he wasn't supposed to, but instead of just making him stop altogether, his parents channeled his passion into after-school art classes.
View this post on Instagram
It was there that his abilities began to catch the eyes of students and instructors alike. In fact, someone liked his style so much, they invited Joe to decorate the dining room of the 'Number 4' restaurant in Shrewsbury, England.
View this post on Instagram
"They wanted to get Joe into their restaurant to complete an art piece on their wall, and it was in their main dining area, we were over the moon," Joe's dad, Greg, told Metro U.K.
"I asked Joe and he, of course, leaped at the chance to do it so we have been going there after school where for a couple of hours a night he'll put his creativity on their wall."
View this post on Instagram
According to Greg, Joe spent approximately 12 hours covering the restaurant wall with his incredibly imaginative artwork.
In an interview with Bored Panda, Greg encouraged parents to help their kids find appropriate ways to 'scratch that itch' when it comes to their interests. "I would advise parents to encourage their children to always follow their passion and dreams — research local workshops or groups within your local community."
View this post on Instagram
Now, the pint-sized English artist is steadily growing his following under the moniker "Doodle Boy." He has an Instagram account with over 67,000 followers and even his own website with merch!