Company Adapts Discontinued Waffle Recipe for Boy With Autism Who Eats Nothing Else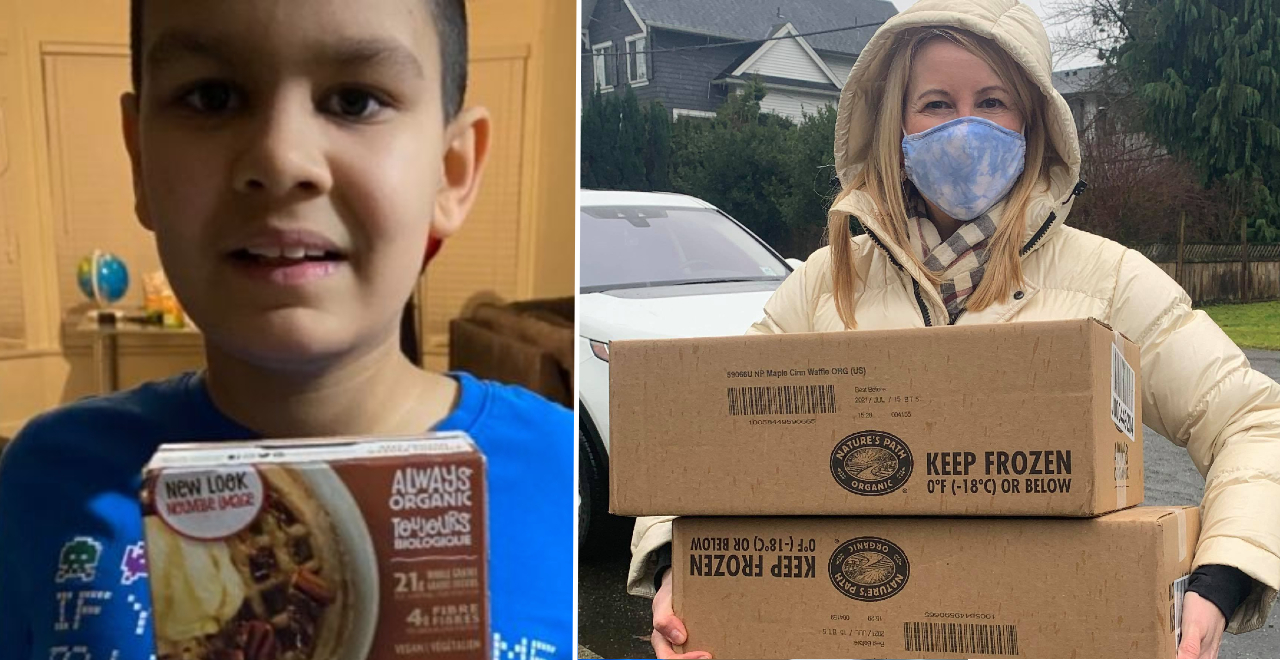 Every dad knows the pain of cooking dinner for a picky eater. But, there are picky eaters and there are clinically diagnosed picky eaters, the latter of which sent one parent to the extreme to keep him healthy. And it was a waffle company that helped the boy in a major way.
10-year-old Jerico Roman was diagnosed with autism early in life and struggles with extreme oral aversion and eating challenges. He works with multiple feeding therapists, but all his progress is typically lost when he gets sick (even with a cold). It gets so bad he'll go days without eating or drinking (sometimes up to 12 days without eating) and he has to relearn how to do it all over again.
But, there was one food he would eat, Nature's Path Maple Cinnamon waffles. And almost as soon as they found something palatable for him, the company discontinued them. Frantically, his mom set up a GoFundMe to try and acquire as many of the waffles left in circulation as she could.
"Asking for help is completely out of my comfort zone but I have no other choice. I am hoping we can get help to find more waffles for him," his mom wrote. "Thank you from the bottom of our hearts to anyone who helps."
Nature's Path saw it and jumped into action. They started by trying to buy Jerico time, and their team took on a Waffle Hunt of their own until they were able to track down a warehouse in Illinois that still had several cases. They brought these to his doorstep.
It was our absolute pleasure, we are so happy we were able to help. And wonderful to meet Jenna & Jerico in person today! (Even if it was only from a distance) Enjoy the waffles Jerico! 🧇🧇🧇 https://t.co/xkom7AbY9w

— Samantha Falk (@samantha_falk) February 4, 2021
This also bought the company time to help him find a long-term solution, as they worked arduously to adapt the recipe so his mom could replicate them at home, thus never having to worry about finding them on long-forgotten shelves again.
With the last remaining cases anywhere secure with Jerico, the company had to find a way to adapt a recipe that uses many commercial ingredients to one his mom could make at home.
The CEO said his R and D team nailed it. They delivered the recipe and the ingredients to his mom.
Great news and outstanding team effort! Special thanks to @samantha_falk and our R&D Team for making this possible. 💚 https://t.co/SPdbPfH9DP

— Nature's Path Foods (@NaturesPath) March 6, 2021
"They came up with the perfect recipe that taste's just like the waffles you could buy in the store," the CEO said. "It means the world to us to be able to help. Many at the company were really affected by their story, and we are so happy we were able to help in some small way."
For his part, Jerico's mom said the boy is not aware of the great Waffle Hunt, and the final solution. She's just happy he's eating on a regular basis and continues to make great progress. And as her supply dwindles, she can rest easy knowing she's got the recipe to keep the waffle train going.