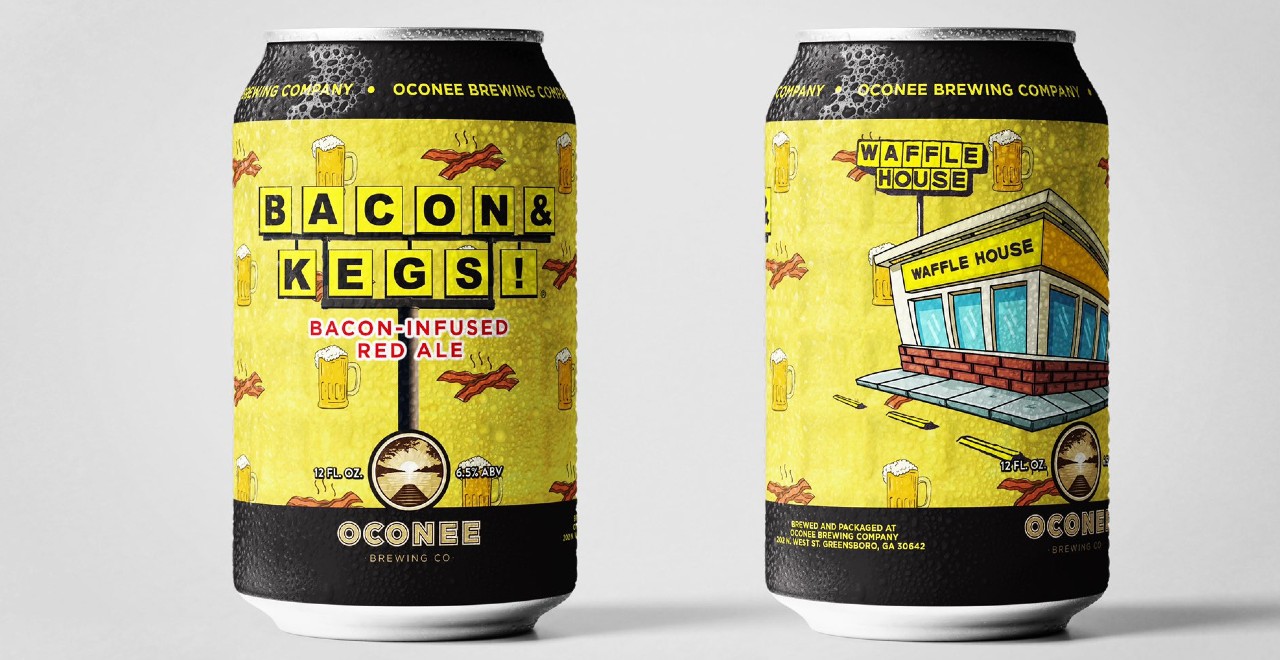 Credit: Twitter/oconeebrewingco
There are many ways to enjoy beer. There are many ways to enjoy breakfast food. Some true innovators have enjoyed both, at the same time (hello college students). And now, for the first time, you can enjoy them both in one product, as Waffle House gets its first official beer.
Partnering with a craft brewery near the Waffle House HQ in Georgia, the Waffle House Bacon & Kegs red ale was born. In terms of innovative beers, 2020 hasn't been terrible. For every mustard beer out there, there's also something fun, like dog beer. And the Waffle House Bacon & Kegs will go down in that fun column.
Oconee Brewing Company has done a BIG thing! An "all the way" kind of HUGE thing!!

We are proud to announce the upcoming release of our collaboration with @WaffleHouse – Bacon & Kegs bacon infused red ale!#gabeer #baconandkegs #wafflehouse pic.twitter.com/7k6Xm9SR3o

— oconeebrewingco (@oconeebrewingco) November 13, 2020
If you want the important details about the brew, it's made by the Oconee Brewing Company in Georgia. It's a 6.5 percent ABV red ale and, here's the most important part, it tastes like bacon. And the brewery explains how it all comes together:
"The beloved scent of bacon stands out from the typical medium hop aroma of a red ale. The malty sweetness of the base beer blends perfectly with the salty, savory, and smoky bacon extract to create a delicious and unique beer. Bacon & Kegs pairs well with breakfast food items (obviously!) or can be enjoyed as a stand-alone, soon to be iconic beer."
Sadly for the rest of us, the beer sold out in a flash.
"Bacon & Kegs four-packs sold out in one day. Draft, available exclusively at the Brewery, sold out in one weekend.
The most FAQ ever: Will you brew more?! The answer: We don't know yet. Obvi, we hope so!"
Bacon beer? We are here for it.