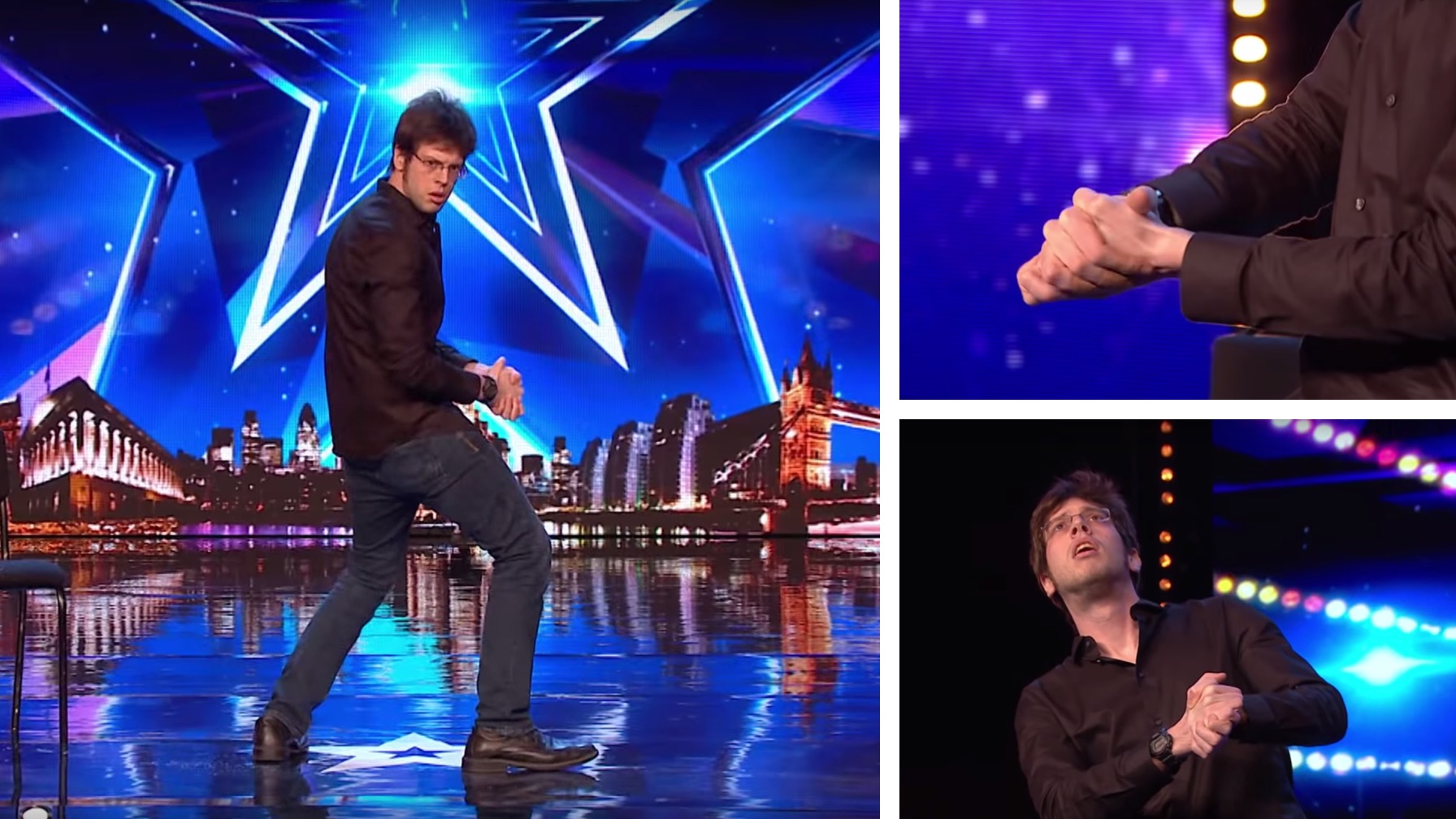 Credit: YouTube/Britain's Got Talent
If you've ever complained that the internet is just a stupid construct designed to waste your time with hours of meaningless content, then have we got a video for you.
Britain's Got Talent often features incredible and death-defying triumphs of the human condition, but few compare to one recent performance that left the crowd stunned.
Guy First, the fart artist (or "fartist," as we prefer to call him, for obvious reasons), can not only create crystal clear flatulence impressions with his hands, but performs near-pitch perfect renditions of classic popular songs including 'Ghostbusters' and 'Eye Of The Tiger'.
The sheer combination of musical talent, facial expressions, and pure, unadulterated sass was enough to earn him a standing ovation from the crowd and even a rare chuckle from typically stoic Simon Cowell.
"I go fart by fart," First said in a radio interview about his mindset while performing.
After such a ripping performance and four clear 'yeses' from the judges, this surely won't be the last time we hear from this musical toot wizard.