Bryan Cranston Reveals He Had COVID-19, Donates Plasma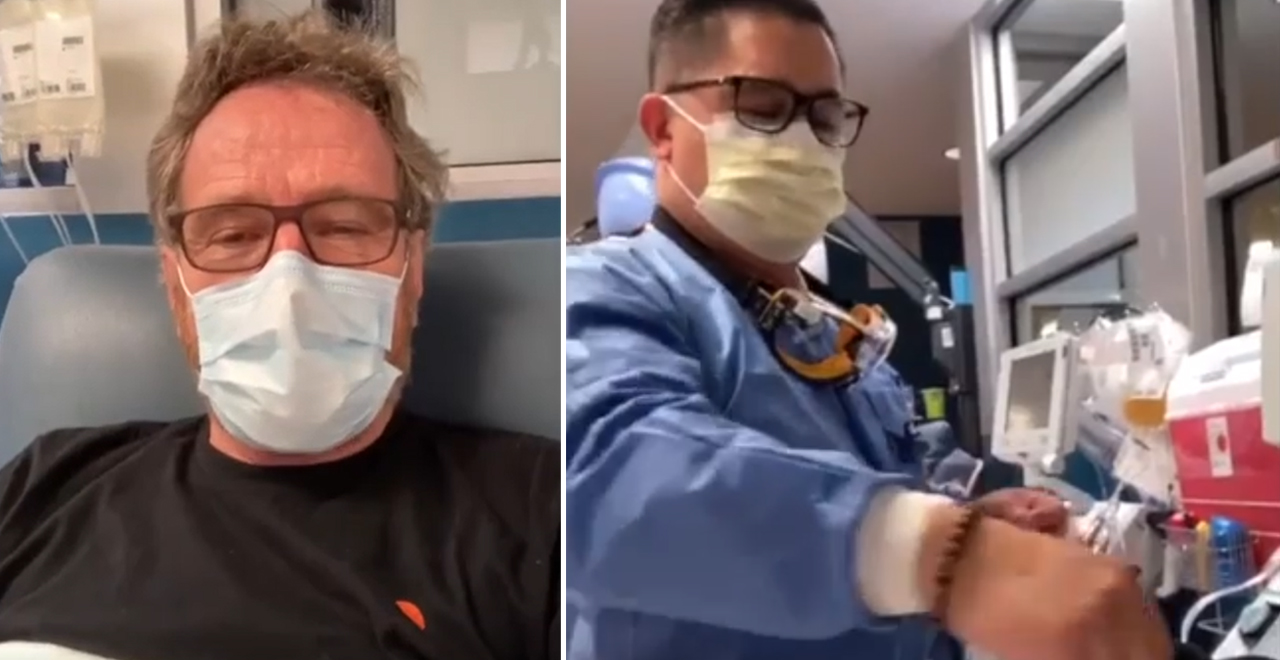 When COVID-19 first hit, there were two major markers that let everyone know this was the real deal. The first was when the NBA suspended all games after Utah Jazz player Rudy Gobert tested positive for the virus, and the second was when Tom Hanks and his wife announced they'd also contracted the coronavirus. Sports stopped and America's Movie Star Dad got sick: things were suddenly quite real.
In the months since there hasn't been a ton of stories about celebrities catching corona, but that doesn't mean it didn't happen. In fact, one of TV's biggest stars just revealed that he'd been sick, and is now not only recovering but is donating his plasma to help others who are fighting the disease.
"I wanted to announce that I had COVID-19 a little while ago. Very lucky, very mild symptoms," Cranston said. "So I thought maybe there's something I can do, so I started a program [at UCLA Blood and Platelet Center] so hopefully the plasma donation can help some other people."
Bryan Cranston, aka Walter White, aka Heisenberg, aka The One Who Knocks, posted a video on his Instagram page in which he divulged the news that he'd been sick with COVID-19. He is now recovered and is hoping his antibodies can help. In the video, he explains his symptoms, the process of donating 840 milliliters of his plasma to the UCLA Blood and Platelet Center, and he encourages everyone to stay safe and adhere to the proper guidelines.
"I was pretty strict in adhering to the protocols and still… I contracted the virus. Yep. it sounds daunting now that over 150,000 Americans are dead because of it," Cranston wrote in the caption to the video. "I was one of the lucky ones… I count my blessings and urge you to keep wearing the damn mask, keep washing your hands, and stay socially distant. We can prevail – but ONLY if we follow the rules together."
Cranston's show, Breaking Bad, was just voted the best TV show of the 21st century by Twitter, so not only is it good news that he has recovered from his illness, it's even better than he's breaking good and using his antibodies to help others who get sick.
Science, bitch!