7-Year-Old Creates "Bryan's Book Corner" and Reads to Kids Who Miss Story Time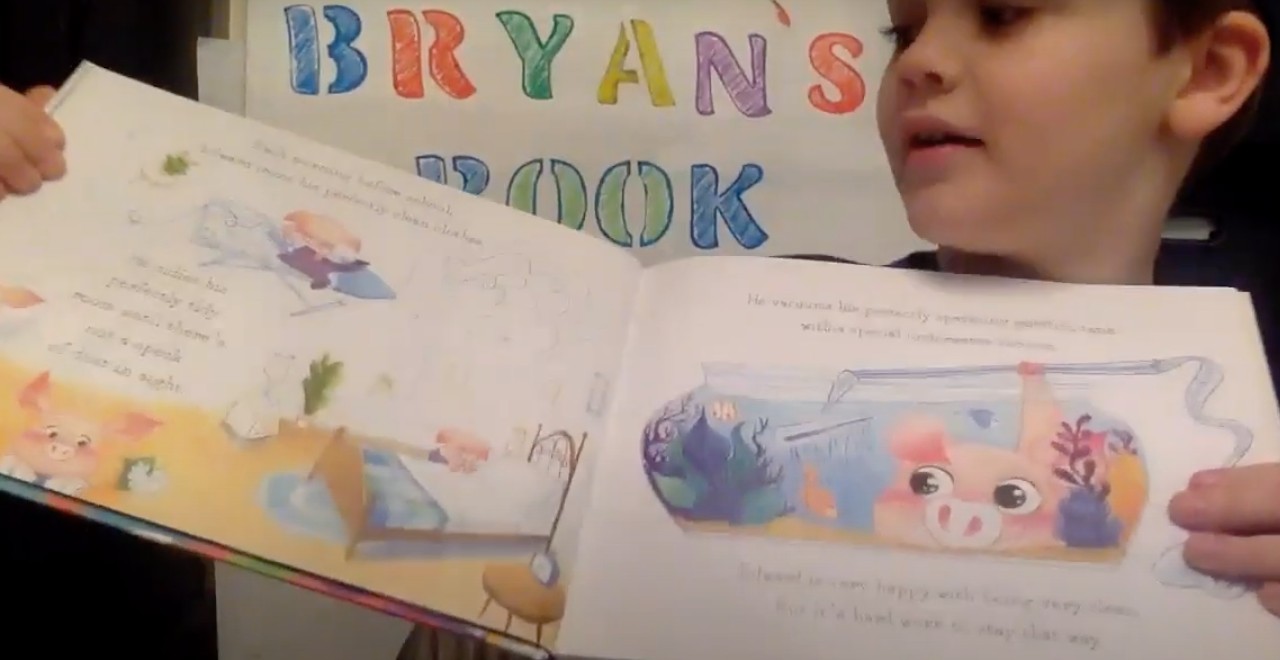 School closings due to the coronavirus have left kids isolated from their friends, grandparents, and far-removed from their daily routines. Schools not only provided kids with days packed with learning opportunities, but they were designated places where kids could just be kids. There's a lot to miss about the school day routine – playing games at recess, doing science projects, trading names with your best friend to see if the sub notices – it's tough not knowing when we'll experience that again.
7-Year-old Bryan Rumfelt of Bay Ridge, New York wasn't going to let the coronavirus stop him from participating in one of his favorite school activities, reading. Anyone can read at home, of course, but this big-hearted kid realized that younger students may not be able to read to themselves. So, Bryan decided, he'd read to them.
Bryan has always loved reading (especially out loud, to anyone within earshot), and one day while talking to his grandma, she asked if she could record him reading. Bryan's grandma posted the video to Facebook, and "Bryan's Book Corner" was born.
"I love reading books and I wanted to help kids that couldn't read or wanted to hear stories while they are stuck at home," Rumfelt told the Brooklyn Reporter.
The Facebook group already has over 1,000 members, most of whom are parents of kids who can't get enough of Bryan's stories. Bryan reads classics like "There is a Bird on my Head" and "Dragons Love Tacos" with enthusiasm and passion that bring the stories to life.
This isn't the first time Bryan has stepped up to help people in need. According to Bryan's Facebook page, after seeing news of devastating floods in Huston in 2017, Bryan raised over $3,000 for Huston charities. Now, Bryan is stepping up once again to bring a little brightness to the world during a not-so-bright time. Not only is Bryan helping kids fall in love with reading, but he's also setting a pretty great example for them as well. Honestly, we could all stand to take a page out of Bryan's book.
For more of Byran's videos, you can also visit his Youtube channel.