"Buddy Benches" Are One Trend Parents Can Stand Behind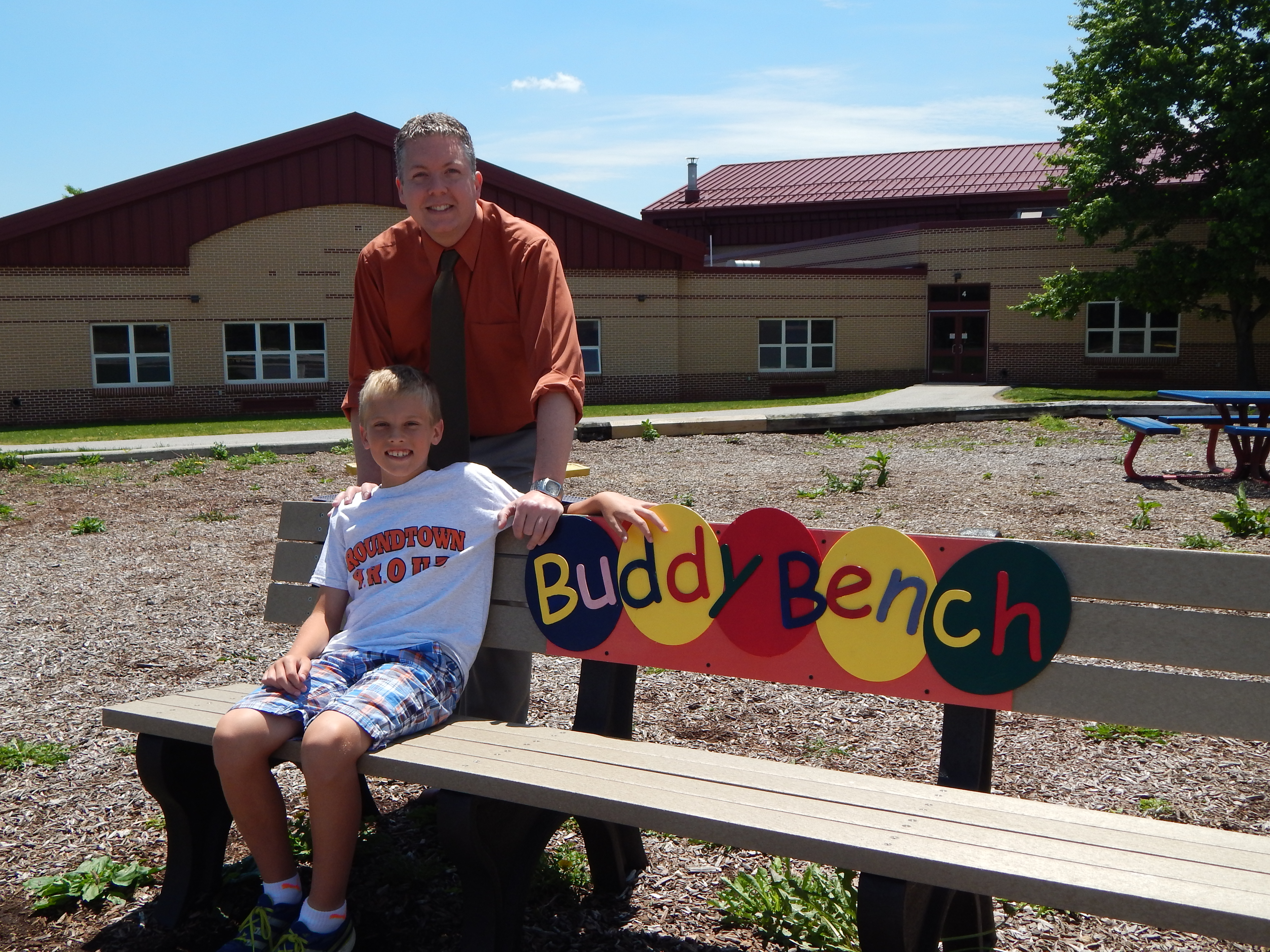 Recess can be a socially challenging endeavor for even the most outgoing kids. Making new friends or simply walking up to a group of kids and asking them to play can seem downright daunting.
But thanks to a unique idea that has been spreading worldwide, kids now have a simple way of letting their peers know they may be looking for a friend.
In 2013, Christian Bucks, a first-grader at the time, was looking into schools overseas with his parents as his family was planning on moving to Germany. Christian came across a special bench at one of the schools and asked what it was all about. The bench had been placed to encourage kids who may need a friend to simply take a seat, letting other students know they're looking to be included. Knowing kids who could certainly benefit from such a unique idea, Christian decided to bring one of these "buddy benches" to his current school, Roundtown Elementary in York, Pa.
While his family's move to Germany never materialized, a buddy bench did. After convincing the school and giving a presentation to the entire community, Christian's Buddy Bench was placed and soon the story gained national attention.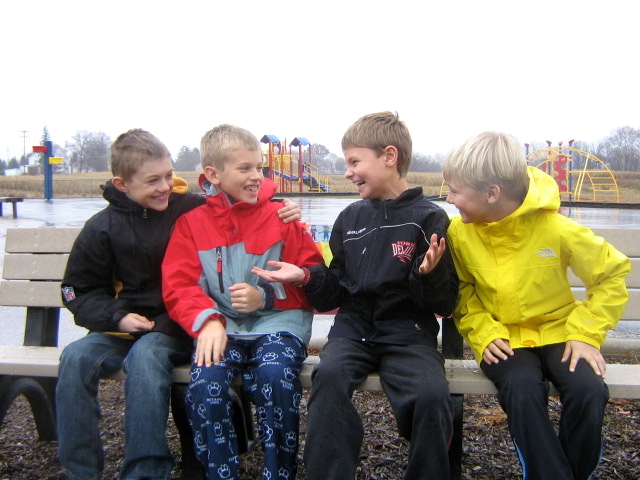 Since then, hundreds of these awesome benches have popped up from Michigan to California, mostly thanks to the efforts of kids just like Christian. The official USA Girl Scouts Instagram account recently shared a photo of a scout named Ariana who purchased one for her school with the money she earned selling cookies.
Thanks to the efforts of others their age, kids in districts across the country now have a safe place to go when they're feeling lonely or just want to be included. Psychiatrist and author Carole Lieberman, tells Parents.com "Kids need buddies more than ever because their world is more confusing than ever, and they want someone to talk to about it."
While the benefits are obvious, Dr. Lieberman says the pitfalls may not be as apparent. "Sometimes bullies can take advantage of the vulnerability of the kid who sits down hoping to make a friend," Dr. Lieberman notes, which is why proper supervision is essential.
Shari L. Camhi, Ed.D., Superintendent at Baldwin School District in New York says the benches offer a "neutral space, where those who are more outgoing are free to befriend peers who are less inclined to initiate a relationship."
If you or your child are interested in bringing a buddy bench to their school or community, check out the tips over at BuddyBench.org.