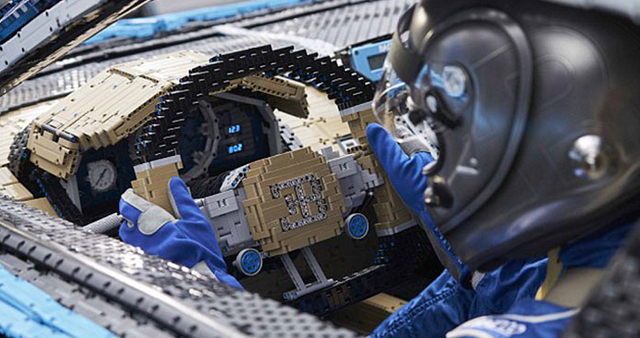 Credit: Lego
Whether you're 4 or 104, Lego has always been a hobby that anyone can enjoy. But there has always been limitations as to what we could pull off while building with the colorful bricks.
Until now.
Lego touts that customers can now "build for real" with their expanded line of plastic rods and parts called LEGO Technic, and they recently proved exactly that. Using over 1 million Lego Technic pieces with each piece placed by hand (and without any glue!) a small team created a full-scale, drivable replica of the $3,000,000 Bugatti Chiron. But every seasoned Lego builder knows if it ever becomes an official Lego kit, it'll totally cost more than that.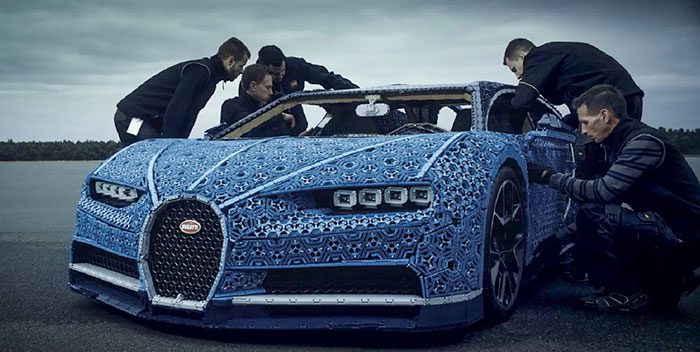 The vehicle took over 13,400 man hours to build and weighs 1,500 kg (approximately 3,300 lbs.) with over 90% of the car being made out of Lego Technic pieces.
Ok, ok, so you're not going to be able to build a Bugatti in your spare time with your current Lego inventory. But a man can dream!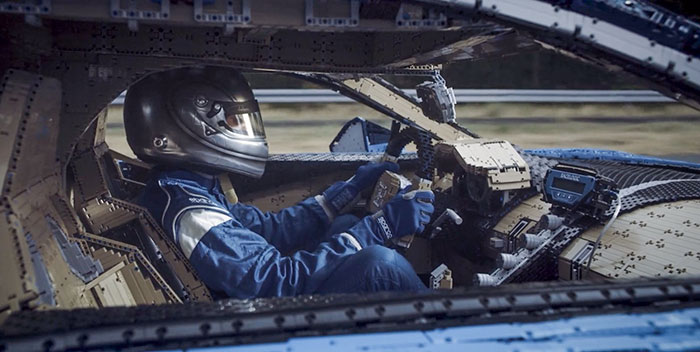 The most impressive aspect of the vehicle is the engine itself. The team constructed 2,304 Lego Power Function motors to fit under the hood. It generates 5.3 horsepower and allows the car to reach speeds of 18 mph (so the lack of an airbag probably isn't a big deal).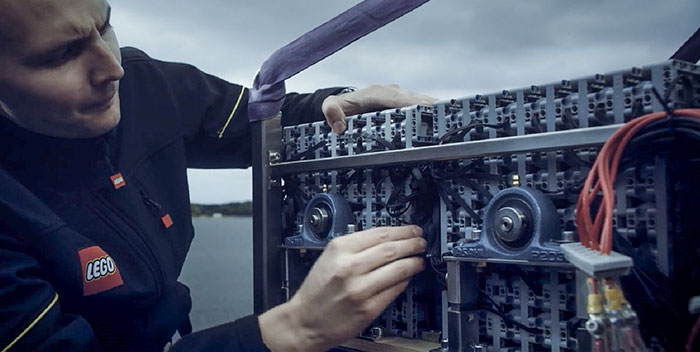 When it finally came to road test the vehicle, Lego had something special in mind.
"Months of development and testing came to a head in June on the Ehra Lessien test track outside Wolfsburg, Germany – the same track where the original Bugatti Chiron was tested – when we found out if the car would actually drive," Lego wrote on their website. "We were even more excited when Bugatti's official test driver and former Le Mans winner, Andy Wallace, agreed to test drive the Technic version of the Chiron on its first drive."