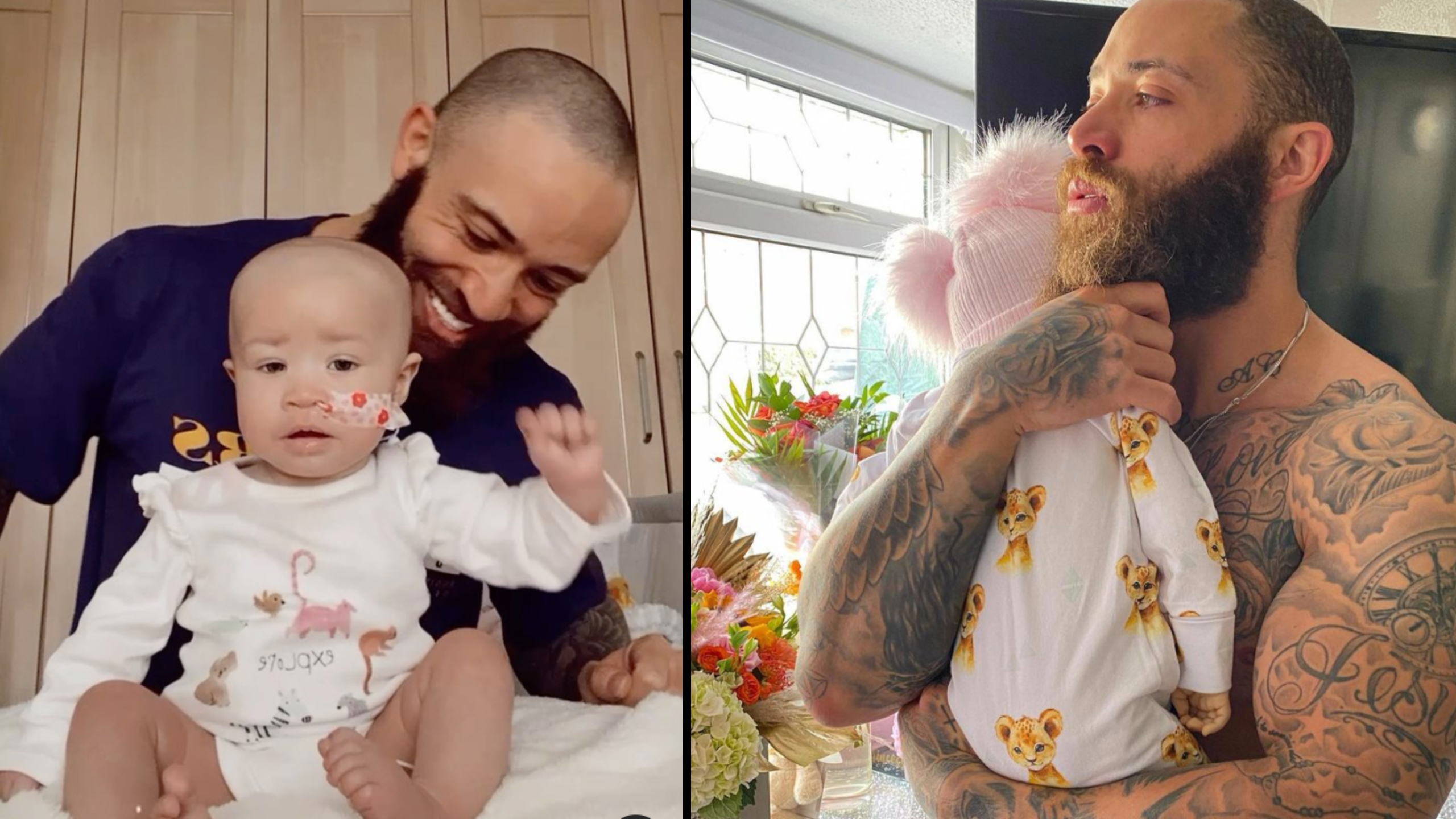 Credit: Instagram/mrashleycain
Former soccer star Ashley Cain took to Instagram to post a moving tribute to his late daughter. Cain's daughter Azaylia passed away this spring from a rare form of leukemia at the young age of eight months. The 30-year-old MTV "The Challenge" star said he was finding it hard to look through her photos and videos, so he scrolled and posted the first one he landed on to honor what would've been her 9-month-birthday.
"What a beautiful video it was!" he wrote. "What a strong, clever, brave and beautiful little girl you were. My champion, my hero….MY INSPIRATION!"
The video is truly heartbreaking, as it's a baby and her dad playing together. A baby and dad that should've had more time together.
View this post on Instagram
A parent should never have to lose a child. It's truly one of the most devastating things a person can ever experience. Cain has been vocal in his daughter's diagnosis and passing and looks to keep her memory alive. Cain and Azaylia's mother have said they are going to use the remaining money raised for her treatment to start a charity in her name.
"What we saw during our time fighting this monster has changed us forever and we will spend the rest of our lives spreading Azaylia's message of hope and strength to all those who need it," Cain and Safiyya Vorajee wrote on the GoFundMe pageGoFundMe page. "We will ensure she lives on until the day we are able to hold her again in paradise."
View this post on Instagram
Pediatric cancer is one of the cruelest diseases we have in this world, and hopefully, with advances in science and research, it can be one that's ended in our lifetime. And Cain will be joining that fight in honor of his late daughter.