Dad Who Lost His Job Due To COVID Now Runs a Thriving Cake Business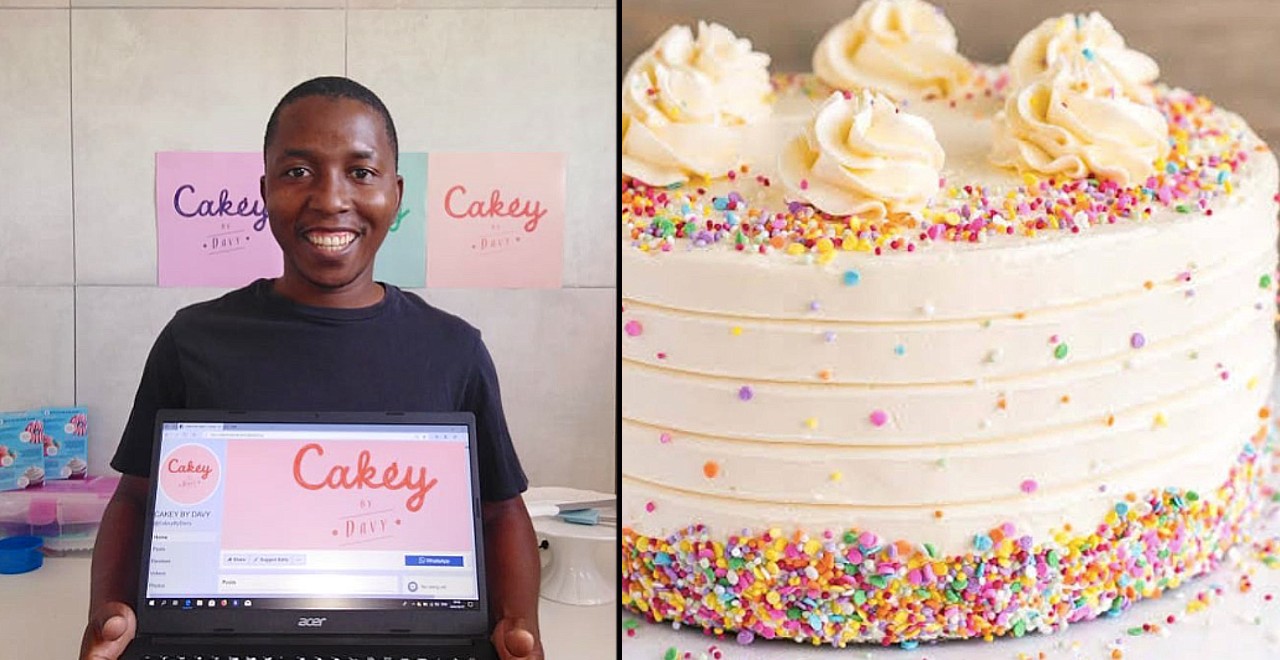 Like many during the days of COVID, Davy Tsopo found himself in a tough spot. He and his wife welcomed their first son, but Davy barely got to see him. The dedicated dad worked 16-hour shifts as a cleaner at a Johannesburg restaurant to support his family, but due to his city's lockdown, he lost his job. Understandably, the new dad was stressed, and his neighbors took notice.
In an attempt to allow Davy to distract himself, a helpful neighbor shared his WiFi password. Davy and his wife found comfort in TLC's Cake Boss, thrilled and delighted by the variety of creations Buddy Valastro and his crew poured their hearts into thousands of miles away in New Jersey. Before long, Davy found himself filling notebooks with recipes for cakes and scones and everything in between.
In the kitchen he shares with four other families, Davy got to work testing and practicing the recipes he collected. Before long, Davy realized he had a genuine talent for baking – and others began to take notice. Cakey by Davy has accumulated over 1,500 Instagram followers, and the page is filled with beautiful, pro-level cakes (and, of course, sprinkled with pictures of Davy's adorable family).
View this post on Instagram
Orders for Davy's beautiful cakes poured in more quickly than he could fill them, and thanks to the support of his community, Davy has gone from jobless to thriving. Making twice the salary he made at his former job, working more reasonable hours doing something he loves, and spending time with his wife and son, Davy is living a life he never dreamed possible.
View this post on Instagram
Davy worries that the situation in South Africa will get worse, but for now, all he can do is continue baking. With his wife and son supporting him every step of the way, Davy is enjoying his newfound freedom and dreaming of a better future.
"I didn't know this kind of life before, I didn't know this was possible for me… I feel free," he told the Thomson Reuters Foundation. "Imagine, one day I may be asking people to send in their CVs to work at my own bakery. Then I'll be the real cake boss."
View this post on Instagram