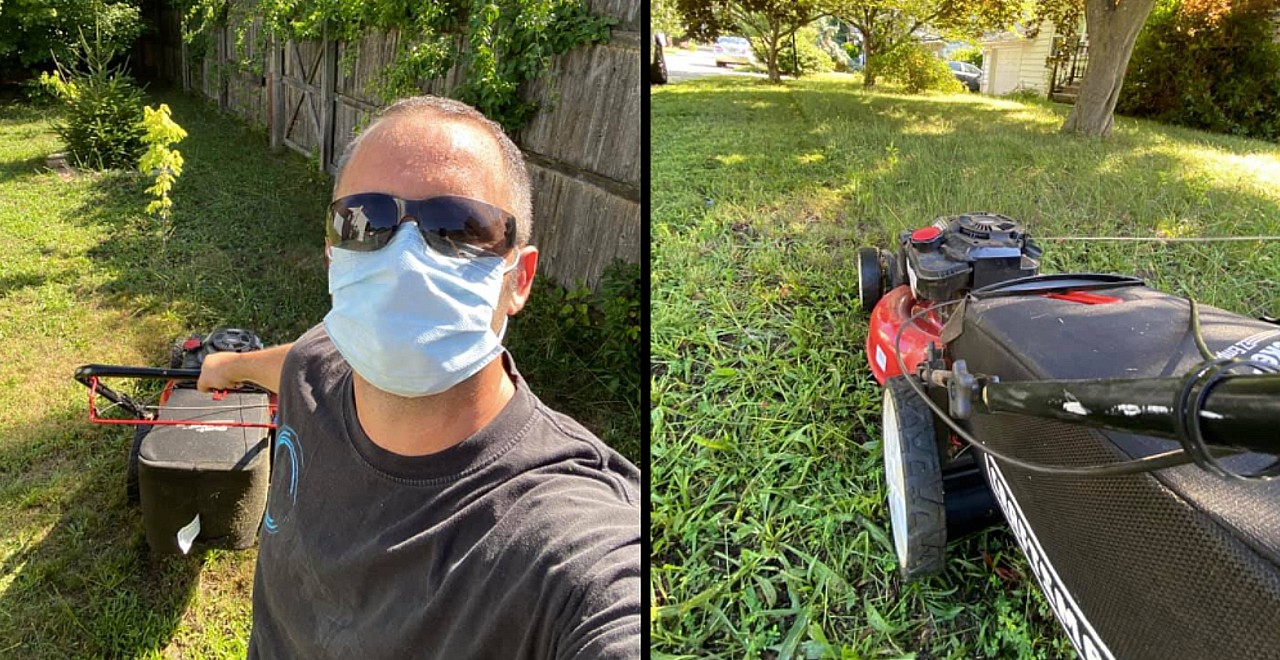 Credit: SUPPLIED
The pandemic has caused the world as we know it to flip on its head. Athletes are stepping away from the career of a lifetime to focus on more urgent matters, people are losing their jobs due to business closures and downsizing, and local heroes are stepping up to help their communities stay afloat. Brian Schwartz from New Jersey experienced the full range of life in the era of COVID, pushing through every challenge he faced. He was laid off from his job in advertising, started a free-of-charge lawn mowing service to help disabled veterans and senior citizens, oh – and he became a dad.
After his company downsized due to COVID, Schwartz refused to let the loss of his job keep him down. Because of the high number of people looking for employment paired with the fact that his job could be done remotely, Schwartz knew he would be competing with people around the country for any available job. Instead of stewing in his own stress, he chose a different route to make his time out of work productive. "I had to think about something different that I can add to my resume that reflects who I am as a person and gets noticed by hiring managers. All the while feeling good about doing something for others when they might not be able to," Schwartz told The Dad.
In response to his own hardship, Schwartz decided to put some good into the world in the form of his service, "I Want To Mow Your Lawn".This past November, Schwartz lost his grandfather. This focused his attention on the elderly community, as he remembered how challenging it was even in normal times to worry constantly about aging relatives. "I can only imagine the stress families have been going through worried sick about their elder folks and/or suffering losses throughout the pandemic. So I just wanted to help out where I could to provide not just physical but mental relief."
At first, Schwartz was running a one-man mow. But after being featured in the local news, two New Jersey residents who had also been laid off reached out to offer their services. Even Schwartz's former co-worker offered to help with social media, and she has since become "VP of Social Mowments." Schwartz hopes to continue mowing lawns for seniors and veterans for as long as he can, possibly turning it into a weekend hobby once he is working full-time again. He even plans on setting up a similar service to shovel snow in the winter.
How does this hard-working dad with a heart of gold stay so motivated? Well, he credits his newborn son and his own dad, who is battling brain cancer. Both of them are currently fighting admirable battles – Schwartz's son, Dylan, was born with a cataract in his right eye meaning that after surgery and a few months of weekly doctor visits, he will have to wear an eyepatch to train his eyesight. Schwartz's dad was given about 15 months to live in November of 2018, but blew past doctors' projections and was able to meet his first grandchild.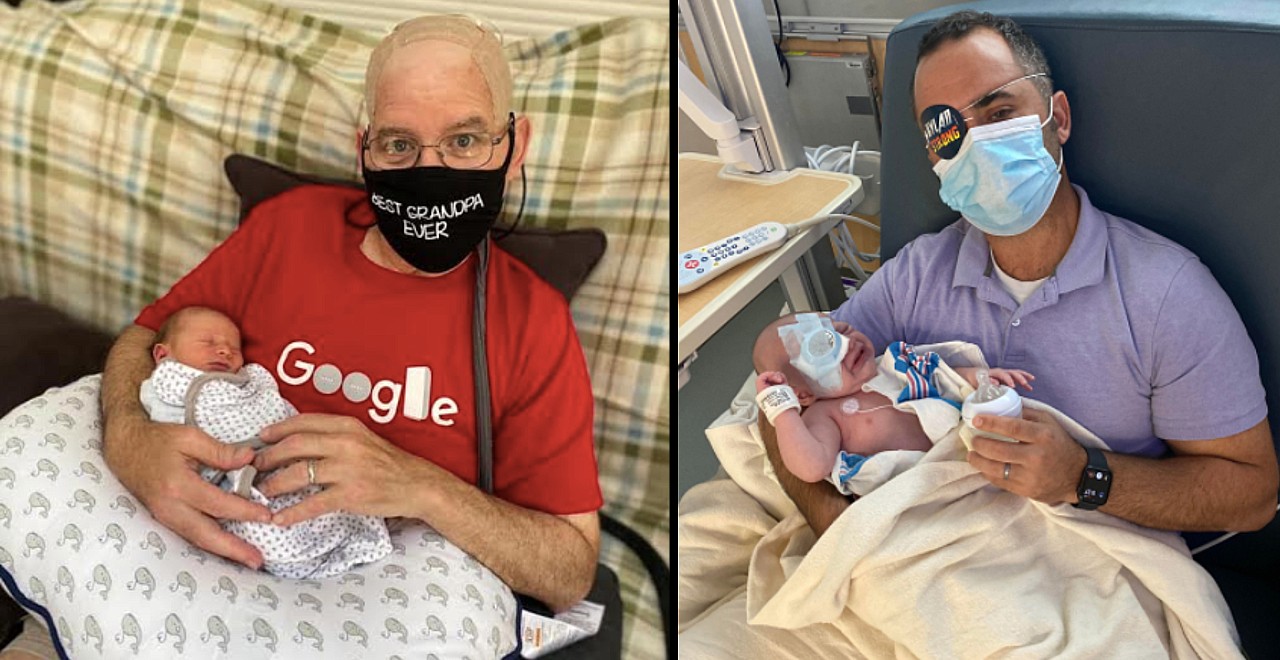 "Both of them have given me strength and inspiration," Schwartz says. "They make me believe anything is possible."