California Fire Department Welcomes 9 Newborns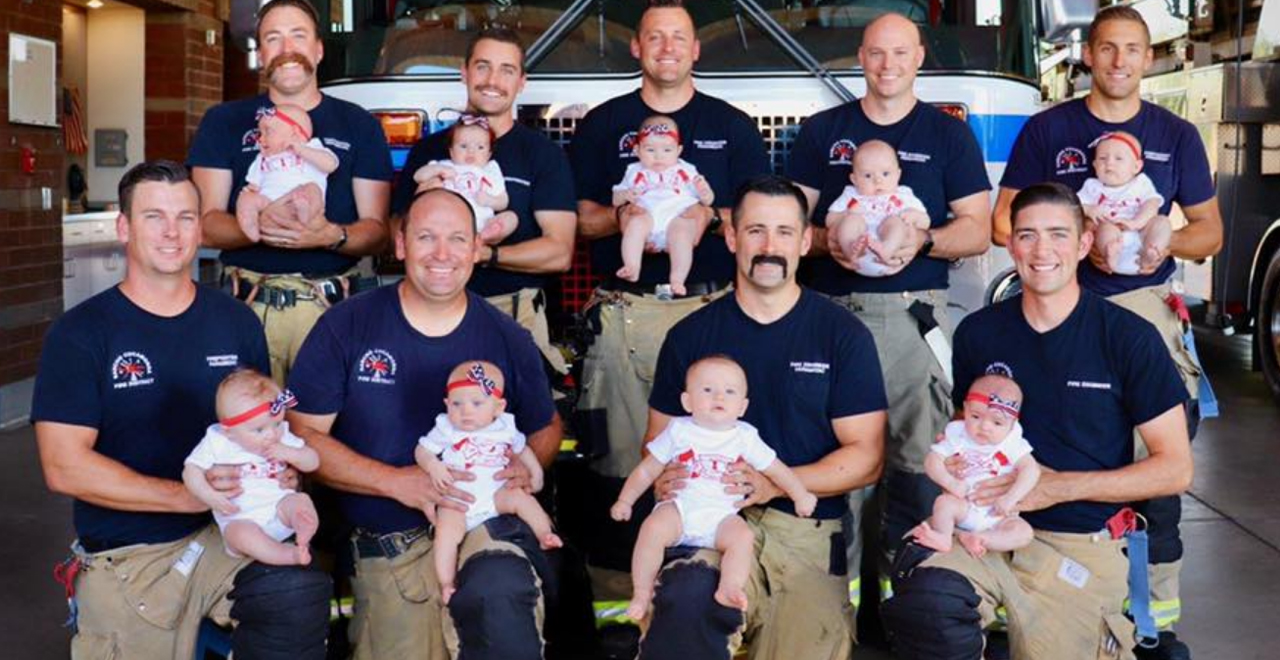 Welcoming a new baby can often be a cause for celebration among an entire community. This rings especially true in tight-knit organizations such as fire departments. Serving side-by-side, day in and day out, makes your coworkers feel more like family than just casual work acquaintances.
Now imagine that besides sharing often life-threatening danger together, you and your fellow firefighters are also expecting newborns at the same time. That was the case for nine — yes, nine — firefighters in California. Between March and July of this year, seven girls and two boys joined the junior ranks of the Rancho Cucamonga Fire District.
Recently, the proud new papas came together at their fire station for an awesome photoshoot that has now been shared thousands of times, making headlines around the world. A look at the resulting photos shows why they spread so quickly.
"Say hello to Rancho Cucamonga Fire's newest little family members! Between March and July of this year, nine babies were born in the department and we couldn't pass up the opportunity to capture this special moment." RCFD shared in a Facebook post. "We are thrilled to see our RCFD fire family keep growing!"
Dozens of commenters asking the department "What's in the water?" Others requesting regular matching photoshoots as the children continue to grow up, something the department and the parents have likely already been plotting. Just imagine nine little Power Wheels all racing to an imaginary fire or climbing little ladders to rescue kittens in a tree or maybe— Ok, let's just wait and see.
Although these brave men are all well versed in putting out fires, chances are with nine newborns in the mix, all that training will come in handy. We salute the men and women who put their lives on the line each and every day, only to return home to the same diaper duty as the rest of us.