Carrie Underwood's Baby Loves Her Singing… and Hates Dad's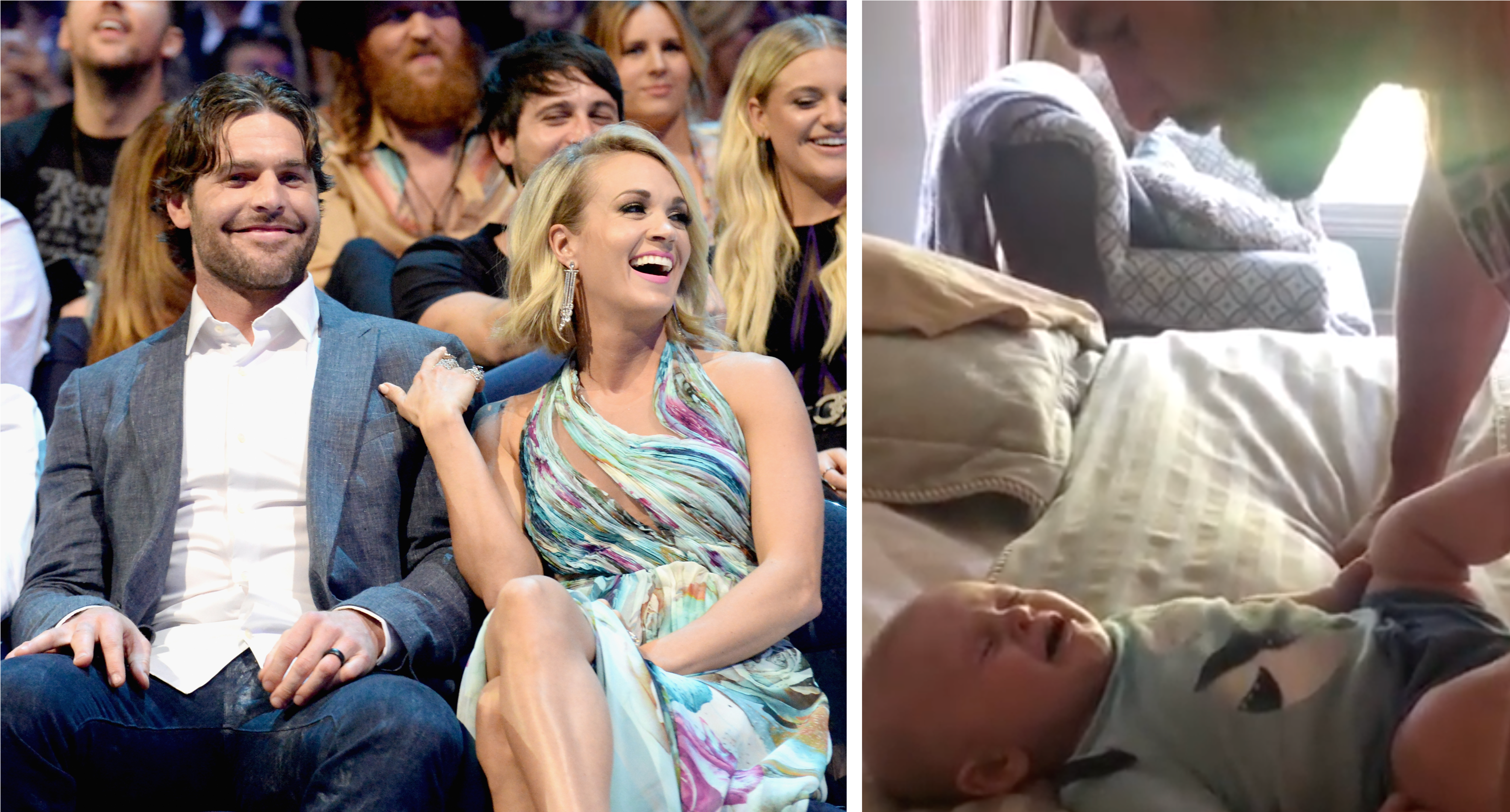 Being married to a world-famous singer doesn't sound so bad until you realize that you are always going to be playing second fiddle in the lullaby department. This reality became all too clear to former NHL player Mike Fisher in a video recently posted by his wife and American Idol winner, Carrie Underwood.
In the clip, Mike is seen doing his best rendition of Vince Gill's "I Still Believe In You" in a feeble attempt to soothe his youngest son, Jacob. Clearly, the reviews were mixed as Jacob continues to wail in his father's face.
It isn't until Underwood starts belting the lyrics off-camera that Jacob instantly stops crying and snaps his head over to his mom.
The couple takes turns singing the lyrics but it's pretty clear whose performance Jacob prefers.
"Everyone's a critic," Underwood captioned the video, her stifled chuckles somehow being picked up in spite her 5-month-old's crying and husband's breathy falsetto.
Fisher, however, claimed that the cry-fest had less to do with his singing and more to do with other things mom had to offer.
"The real reason is he was hungry and wanted your food," he commented.
You might want to just take the 'L' here and wait until he's old enough to strap on some hockey pads, Mike. That'll be your time to shine, buddy.