Carson Daly Recreates Photo of Dad Who Died When He Was Just 5-Yrs-Old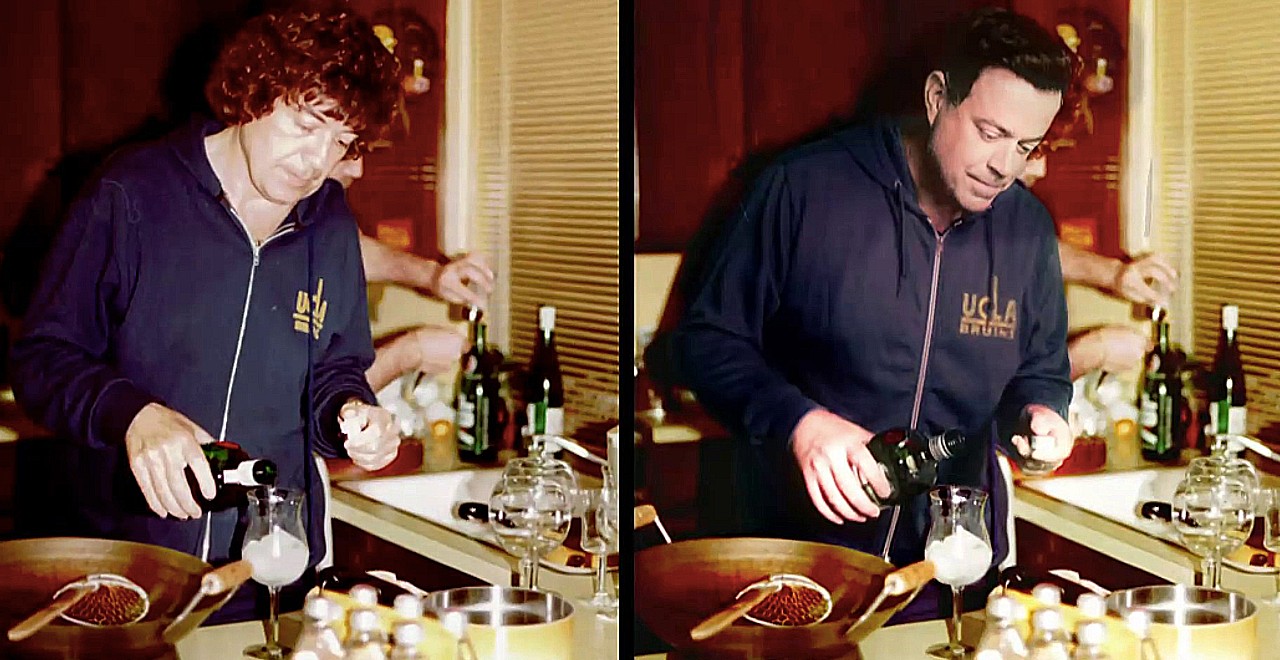 Over the past few months, the nostalgia for pre-COVID times has become increasingly intense. Looking back at Facebook memories, scrolling through endless reminders of birthday parties and music festivals past – it's bittersweet, holding onto the fond memories but not quite knowing when you'll get to create new ones. Among those of us longing for simpler times was Carson Daly, who found himself thinking a lot about his dad recently. James "J.D." Daly unfortunately passed away after a battle with cancer when Carson was just 5 years old.
One particular photo stuck out in Daly's mind, a photo of his late father pouring a Tanqueray and tonic. The questions surrounding the picture, and the memories of his father that were far too few and faded by time plagued him. Daly did what any of us would do, he recruited his older sister to help him put some of the pieces together. Siblings Quinn and Carson have always been extremely close, even more so since losing both their mom and stepdad just weeks apart in 2017.
Looking at the picture was meaningful but painful for Daly, who had little recollection of his father. "It's a complex picture," Quinn expressed in the touching Today Show segment. "It's the home that you remember the most growing up in. It's a matter of months before our dad passes," She continued. "He fought hard. Those first five years, he fought like hell to have those years with you."
Rather than just looking at the picture and hoping for answers, Carson and Quinn recreated it. Daly took the place of his dad in the new photo, with a green screen allowing the siblings to perfectly mimic the original background.
#CarsonDaly re-created a photo of his late father, James "J.D." Daly, and the resemblance is uncanny. pic.twitter.com/EPtWwlwzAA

— TODAY (@TODAYshow) July 21, 2020
Seeing the pictures side-by-side meant more than the siblings ever could have expected. Quinn expressed awe at just how much Carson embodies their dad – not just in appearance, but in how much he loves and cares for his family. To Carson, the picture meant a long-awaited sense of peace.
"In a weird way, it's given me some sort of closure," Carson recalled. "It got me closer to him, and that's something that I feel like I really have been yearning for."