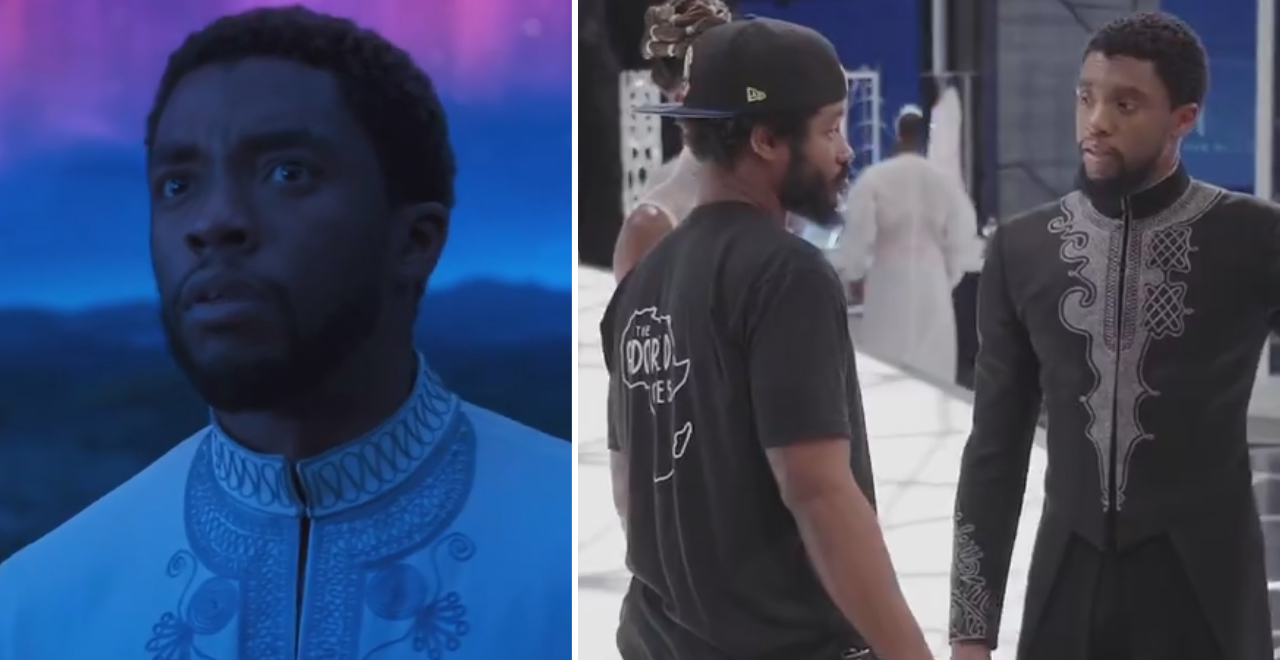 Credit: Twitter/theblackpanther
Since news of Chadwick Boseman's shocking death after a private four-year battle with colon cancer broke, the internet has been awash in tributes to the Black Panther star.
Fans took to social media to express dismay at the passing of the man who brought T'Challa to screens and inspired millions of people, young kids and adults alike, who finally got to see a black superhero on screen. Boseman brought dignity and nobility to his role as Black Panther, and to his previous roles as some of America's most prominent and accomplished African-Americans like Jackie Robinson, James Brown, and Thurgood Marshall.
Over the weekend, Ryan Coogler, the director of Black Panther, shared a heartfelt tribute to the star, detailing his experiences in meeting and working alongside Boseman, who brought kindness and dedication to the set every day.
He was a special person. We would often speak about heritage and what it means to be African. When preparing for the film, he would ponder every decision, every choice, not just for how it would reflect on himself, but how those choices could reverberate. "They not ready for this, what we are doing…" "This is Star Wars, this is Lord of the Rings, but for us… and bigger!" He would say this to me while we were struggling to finish a dramatic scene, stretching into double overtime. Or while he was covered in body paint, doing his own stunts. Or crashing into frigid water, and foam landing pads. I would nod and smile, but I didn't believe him. I had no idea if the film would work. I wasn't sure I knew what I was doing. But I look back and realize that Chad knew something we all didn't. He was playing the long game. All while putting in the work. And work he did.
Coogler expressed his sadness at not being able to direct Boseman in the Black Panther sequel, slated for 2022.
I haven't grieved a loss this acute before. I spent the last year preparing, imagining and writing words for him to say, that we weren't destined to see. It leaves me broken knowing that I won't be able to watch another close-up of him in the monitor again or walk up to him and ask for another take.
(Read the director's full statement on CNN.)
Last night, ABC aired Black Panther commercial-free, followed by a special tribute special to Boseman, detailing his life and career. Beforehand, ABC shared a video tribute from Marvel Studios, highlighting Boseman's work within the MCU.
Check it out:
You will always be our King. pic.twitter.com/iuN8eGpbXw

— Black Panther (@theblackpanther) August 31, 2020