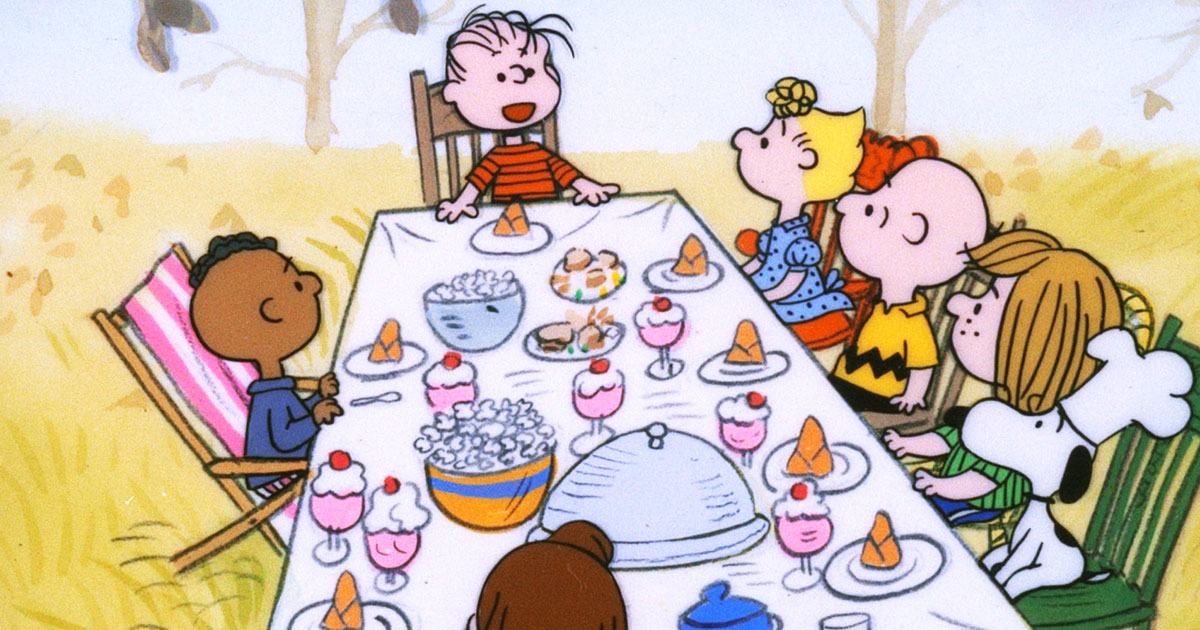 Credit: Apple
When it comes to movies and TV, Thanksgiving gets the short end of the stick. Halloween has tons of movies you can watch all Spooktober long, and Christmas movies dominate cable and streaming services from Thanksgiving until New Year's.
Thanksgiving has Planes, Trains and Automobiles and not much else! Unless you count the Charlie Brown Thanksgiving special, which, despite being the third-best Charlie Brown special (Christmas and Halloween again!).
I remember loving it when I was a kid, and my kids definitely count it every year – there's still something special about a holiday-themed TV episode! – but this year it seemed like they weren't even going to get to watch it, because Apple TV+ snapped up the rights to the Charlie Brown specials and pulled them from network TV.
Despite having aired on ABC and CBS for decades, it seemed like their run was over, and any Peanuts fans without an Apple TV+ subscription was going to be out of luck.
Thankfully, someone at Apple had a change of heart, and Apple teamed up with PBS to air the Thanksgiving special on Sunday night. And if you missed it, you can watch it for free on Apple TV+ from 11/25 to 11/27.
Even better, you can catch the Charlie Brown Christmas special on PBS on December 13th, and catch that free on Apple TV+ from 12/11 to 12/13.
I won't lie, I don't totally get the appeal of these specials. They're sort of depressing and not all that funny unless you like watching Snoopy pretend to be a fighter pilot. But they are nostalgic, and there's something to be said for that.
Regardless of how you feel, it's great that Apple and PBS found a way to make it happen. Even though I'm not a fan, I can't pretend the holidays are the same without Peanuts!