Check Out This Super Tap Dance Medley to the Mario Bros. Theme Music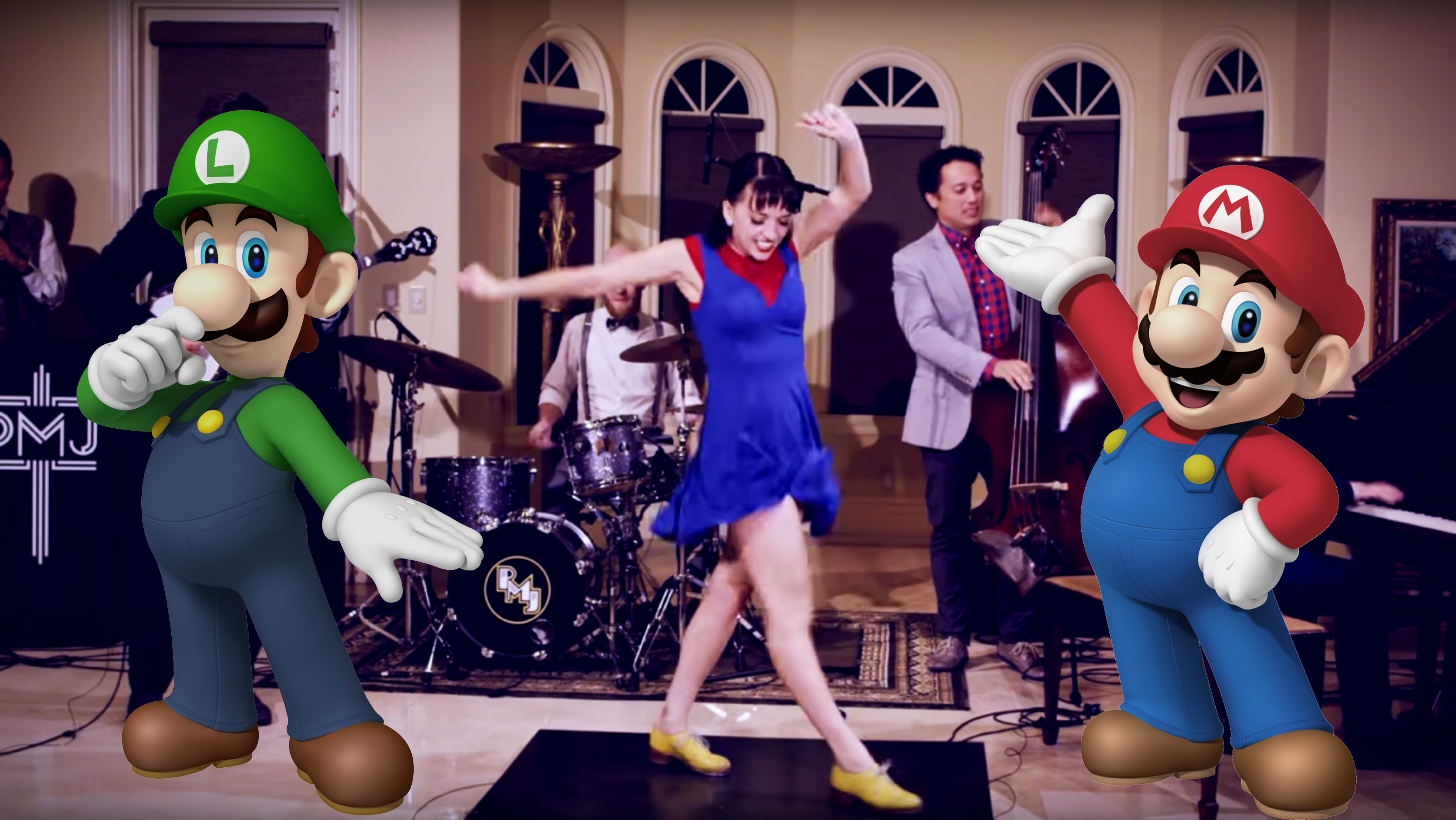 If you're anything like me, the Super Mario Bros. theme song is engrained deep in your DNA somewhere. I swear, that joyful, bouncy tune starts jostling around my noggin on a weekly basis for no reason whatsoever, and I'm sure I'm not the only one—it is unreasonably catchy.
It is so iconic, in fact, that it's one of the most popular songs that artists cover and parody in all kinds of ways. For example, Postmodern Jukebox just posted an incredible tap medley of Mario Bros tunes and it might just make you fall in love with it all over again.
Postmodern Jukebox is known for taking popular songs and giving them an old-timey or jazzy spin. You may have already heard they renditions of Radiohead's "Creep" or The White Stripes' "Seven Nation Army."  My personal favorites are the ones featuring Puddles, the sad clown with the golden voice. His cover of Lorde's "Royals" is pure magic.
Of course, this video game-honoring production is the first to feature the wicked talents of Demi Remick. Her blistering performance in her awesome and appropriately-themed outfit is enough to make anyone's jaw drop.
As for me, if I ever want to perform these tunes, I'll do it sitting sedentary on a couch with a controller in my hand, thanks.