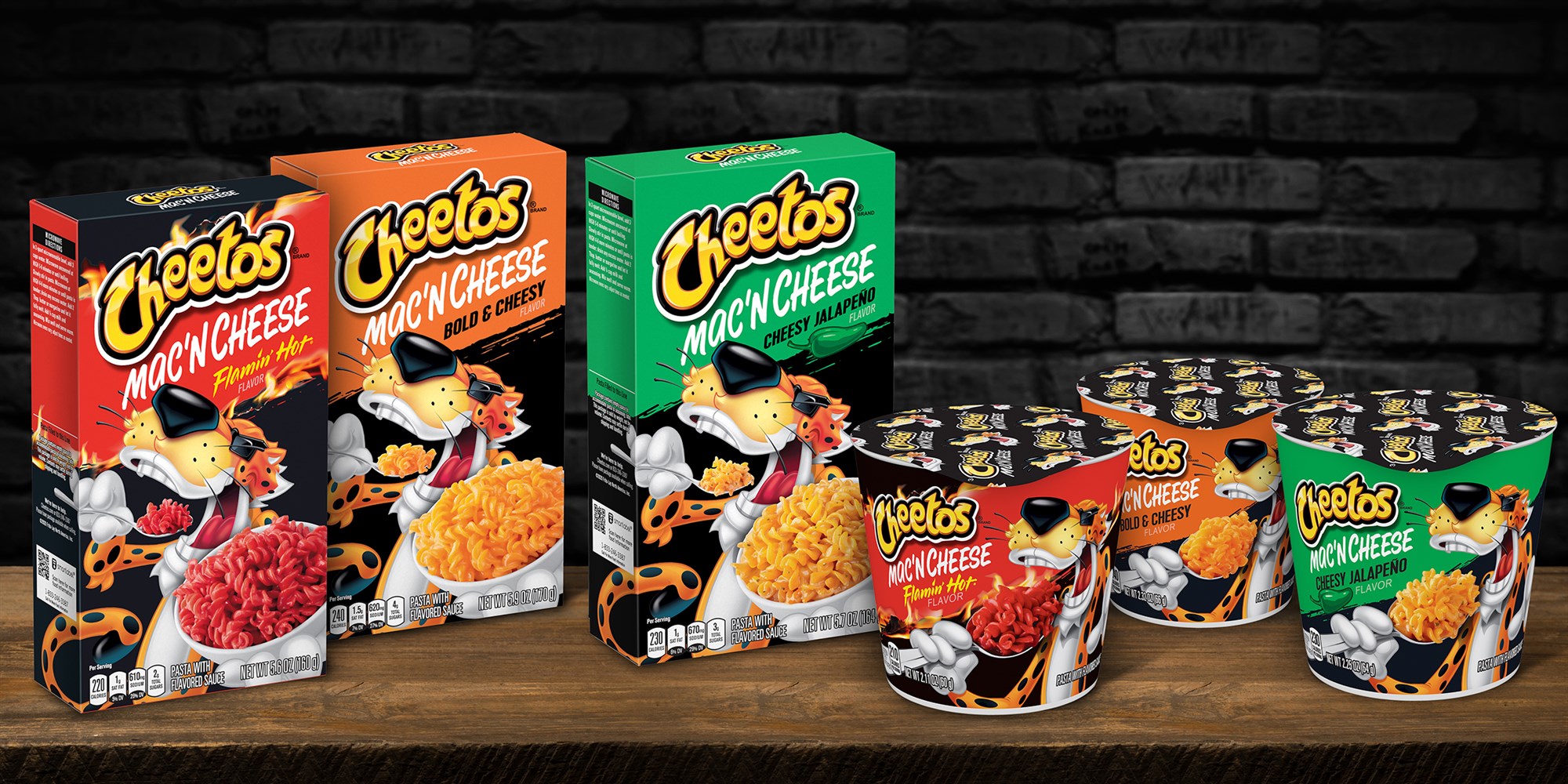 Credit: Cheetos
Mac and cheese rules and almost every evolution of it is a revelation. Anyone with a special mac n' cheese recipe is someone that understands food and joy. And now there's a new player in the mac and cheese game, one full of potential and one that knows the cheese-flavored game. Cheetos mac and cheese is now in stores.
The snack maker makes the logical jump into the mac and cheese game with three flavors, Bold and Cheesy, Flamin' Hot and Cheesy Jalapeno. Swap out your cheese-dusted fingertips for a spoon and enjoy your Cheetos is a brand new way.
For now, the boxes and individual cups are on sale only at Walmart but will be hitting other retailers in 2021. To differentiate from other mac and cheeses, Cheetos is using corkscrew noodles to evoke Chester the Cheetah's tail.
In a statement, the company said Cheetos lovers are some of the most passionate snackers in the game and are only matched by fans of mac and cheese. The brand is also bringing something to the table that mac and cheese lovers have improvised on their own for years informally.
"We've seen incredible culinary creativity from our Cheetos fans through the years, taking our product and using as an actual ingredient in recipes — whether at restaurants, or now more than ever, at home," a spokesperson said. "Cheetos Mac 'n Cheese borrows that culinary inspiration to provide a mischievous mashup of an ordinary fan favorite. We're putting our orange-dusted fingerprints on an at-home staple at a time when home mealtime occasions are on the rise."
You can spice up your dinners with the new Cheetos mac and cheese now. Or, if you're into living dangerously, you can combine the best of both worlds, and add crushed up Cheetos to the Cheetos mac and cheese for the boldest, cheesiest dinner imaginable.