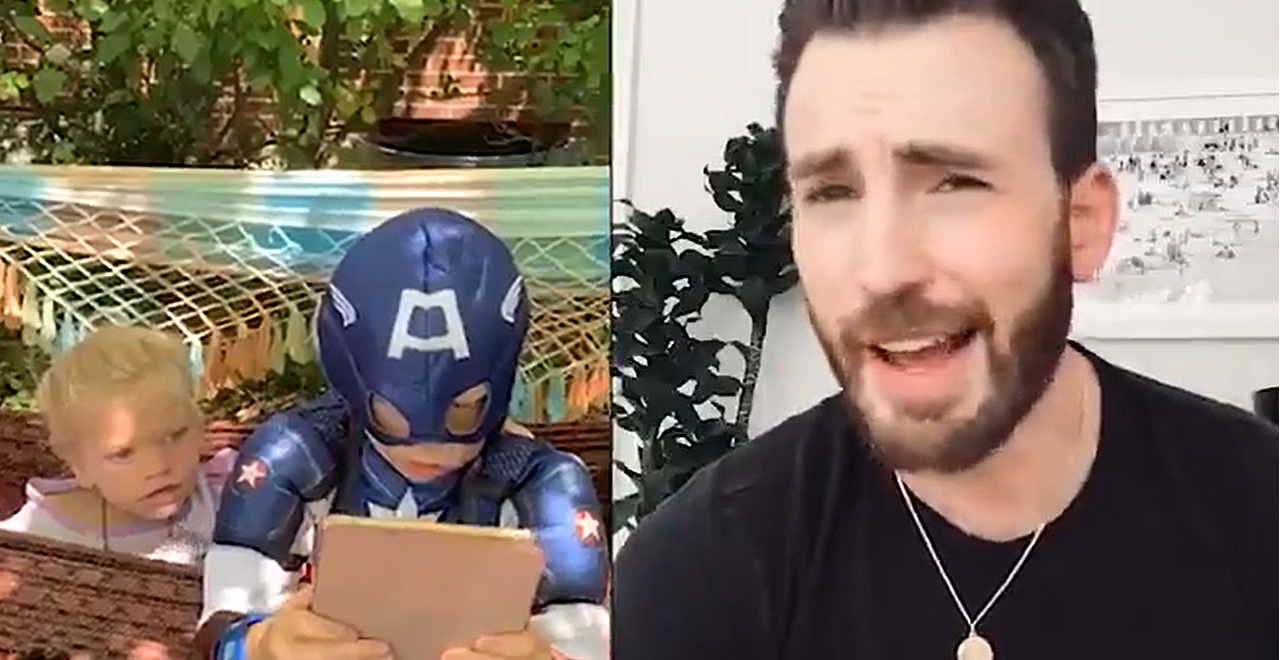 Credit: Twitter/BrandonDavisBD
The story of the 6-year-old hero who saved his sister from a dog attack has captivated the nation. Bridger Walker put himself in front of a charging dog to protect his little sister and suffered numerous injuries as a result. He then grabbed her hand to help pull her to safety.
The story was shared by the boy's aunt, and the well wishes have been pouring in for the little hero from every corner of the globe. Including some of the boy's favorite fictional superheroes, as Hulk actor Mark Ruffalo left a heartfelt comment on the story and Captain Marvel actress Brie Larson also sent along well wishes.
And Captain America himself, Chris Evans, sent the boy a video message. His aunt shared the video of Bridger, dressed in his Capt. America costume, as he watched the video from the actor.
Bridger, 6 years old, saved his little sister from an attacking dog. He knew he would get hurt, but he did it anyway. He's a hero.

So, we made this happen. One of the most fulfilling things, ever, huge thanks to Chris Evans.

Spread love. ❤️ pic.twitter.com/PKxeHcyPyk

— BD (@BrandonDavisBD) July 16, 2020
"Pal, you're a hero, what you did was so brave, so selfless — your sister is so lucky to have you as a big brother. Your parents must be so proud of you," Evans said in the video.
"Keep being the man you are, we need people like you," Evans said. "Hang in there, I know recovery might be tough, but based on what I've seen, I don't think there's much that can slow you down."
Evans also said he would be sending the boy an authentic Captain America shield because he deserved it.
The family released a longer statement about the incident and Bridger after the story went viral (for instance, when the EMTs asked if they could cut off his shirt because of the blood, he said no "because my mom likes me in this shirt"). His parents said they were so appreciative of all the kind words, love, and prayers people have sent.
"The love and support we have received astounds us," they wrote.
They also said they were not looking for donations of any kind, and instead pointed people towards charities dedicated to helping veterans (including the Wounded Warrior Project and Mission 22) if they wanted to make a contribution.
They also said when they asked Bridger why he did what he did, his response was simple:
"I thought if someone had to die, it should be me," he told them.
Long live Bridger. We salute you.