Thor Is Becoming Hulk for Biopic, Hulkster Approves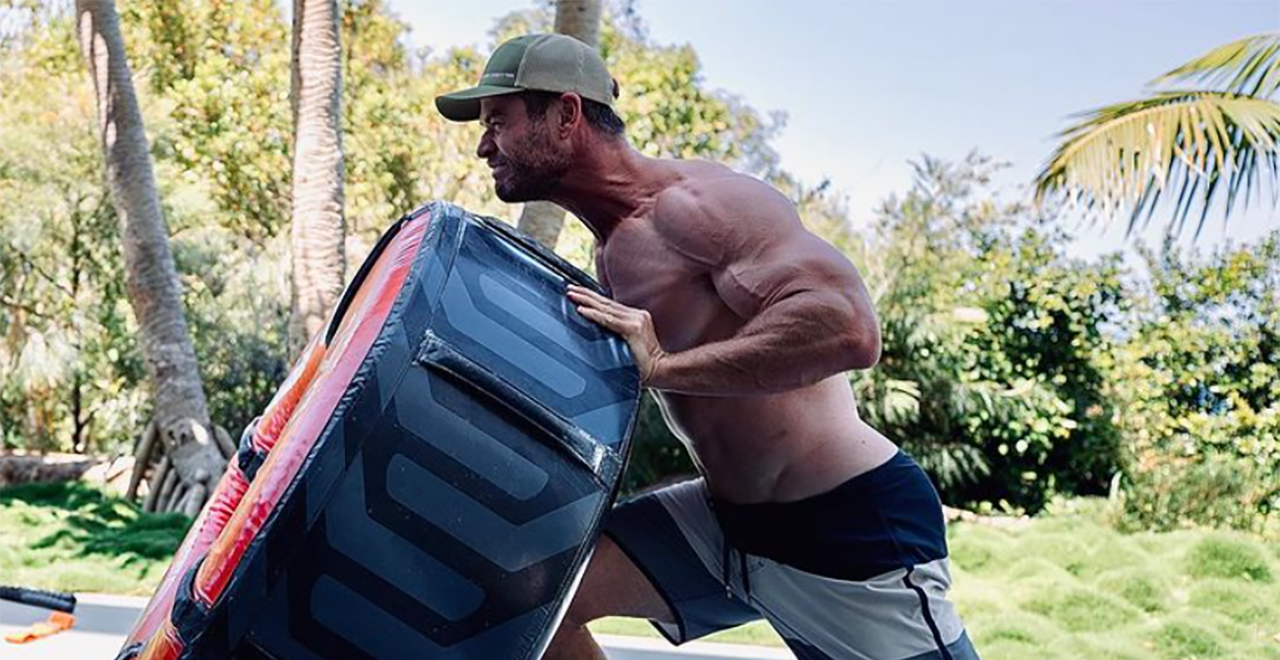 The last time we saw Chris Hemsworth in a flick,  he was looking ripped while attempting to rescue a kid on Netflix. The time before that, however, he was playing Fat Thor in Avengers Endgame, and it was a riot. The affable action star proved he was game for anything, not just flexing his muscles and wielding enormous weapons.
He's gonna need all those chops and all of his charisma for his next big role, as wrestling icon Hulk Hogan.
Hemsworth seems more than up to the task, especially when it comes to putting on the extra muscles necessary to run all over you.
The once and future Thor shared a photo of himself training to play Hogan in the forthcoming biopic, and it looks like he's well on his way to having the 24″ pythons the WWE star was famous for.
View this post on Instagram
Hemsworth spoke to Total Film about his preparation for the movie.
"This movie is going to be a really fun project," Hemsworth said. "As you can imagine, the preparation for the role will be insanely physical. I will have to put on more size than I ever have before, even more than I put on for Thor. There is the accent as well as the physicality and the attitude."
Hogan himself seems impressed, posting on Instagram that Hemsworth is both buff enough – and good-looking enough – to step into his enormous shoes.
He's already there! He's ready BROTHER!!! But is he good looking enough to play me lol,lol,lol. HH pic.twitter.com/q6LLfWUGgL

— Hulk Hogan (@HulkHogan) November 23, 2020
Not much is known about the project, aside from Hemsworth's involvement. Hopefully, it will be as fun and outrageous as the Hulkster's antics in the 80s. And they'd better include Thunderlips!