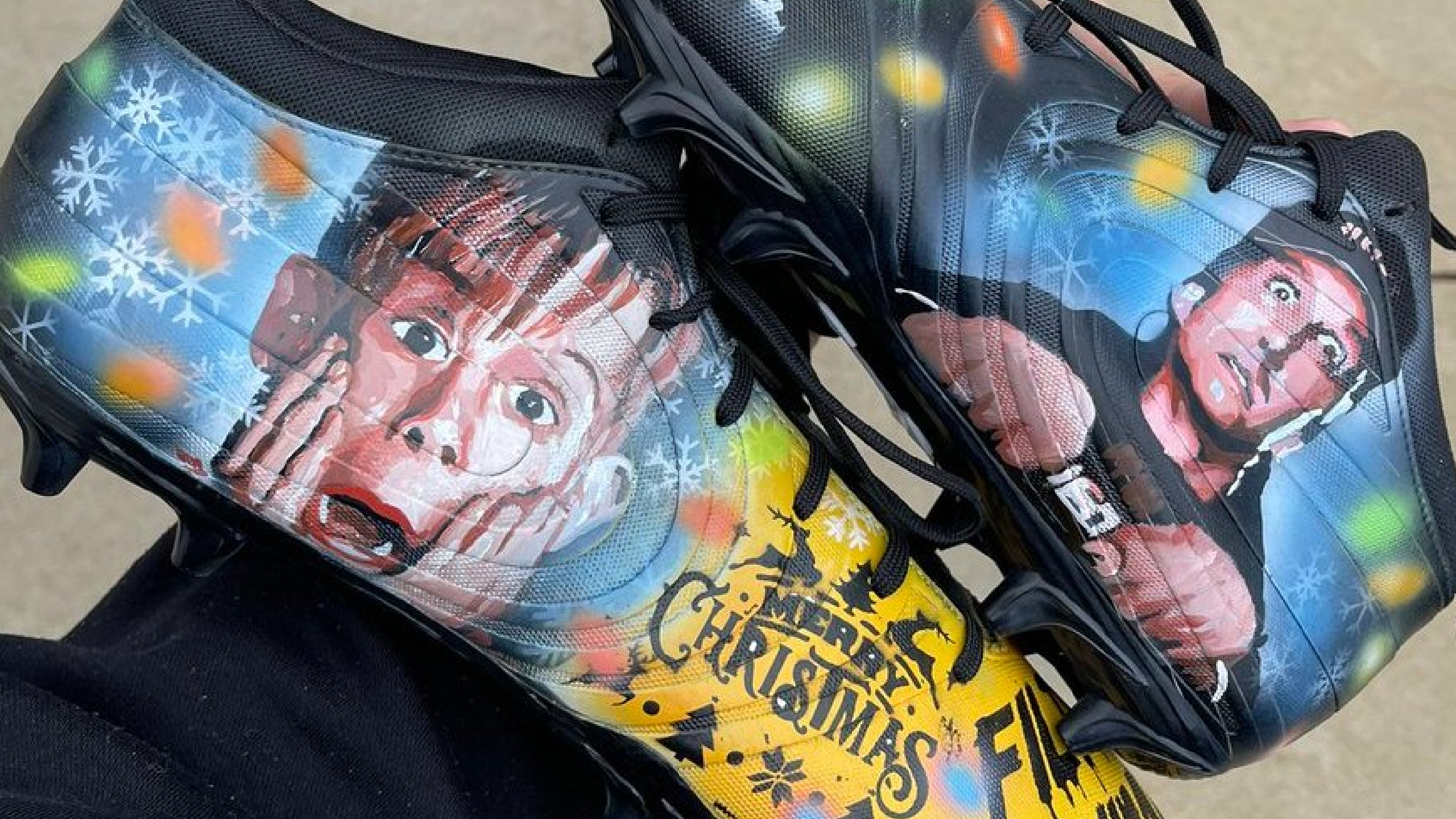 Credit: Twitter/codysabolart
The NFL doesn't let the players do much to flaunt their own style. Only in recent years has the No Fun League relaxed the rules on NFL celebrations, but the league still does little in the way of letting players express themselves. The penalties for taunting and the like are wildly outrageous and over the top, but pregame cleats are still one-way players can stand out. And few do like Pittsburgh Steelers star linebacker T.J. Watt.
On Sunday, Watt took his cleat game to the next level, with an homage to the two best Christmas movies of all time. It's almost certainly a generational thing, but if forced to pick two and only two, I'd have to think the most popular films would be the two Watt showcased on his cleats.
Home Alone and Christmas Vacation.
Watt rocked the cleats, made by the terrific Cody Sabol.
Guys. This is my new favorite pair of cleats I've done for TJ. #Steelers
MERRY CHRISTMAS YA FILTHY ANIMAL pic.twitter.com/uq6jutvUlj

— Cody Sabol (@codysabolart) December 19, 2021
Merry Christmas, ya filthy animals!

TJ Watt's pregame cleats were amazing! 🎄

(via @codysabolart) pic.twitter.com/URKnWKbf5e

— Yahoo Sports (@YahooSports) December 19, 2021
The Home Alone cleat rocks the classic "Merry Christmas, ya filthy animal!" line. The Christmas Vacation cleat sports "Where's the Tylenol?"
The cheery footwear definitely brought some magic to the field, as the Steelers took down the top team in the AFC. Watt himself had a strong game, including a sack where he fought through two clear holding penalties. He set the team's single-season sack record in the win, proving his cleat game is just the start of his on-field excellence.