Christmas Lights Phone Chargers Will Keep Your Holiday Cheer at 100%
With Halloween behind us, plenty of people are already decking their halls with all types of Christmas decorations, whether you like it or not.
Christmas trees, lights, tinsel… there are plenty of fun ways to tap into your holiday cheer, but how about something new?
Now, you can bring that festive spirit to your office cubicle or bedside table with your very own YAGE TELE LED Christmas Lights Charging Cable. "You'll be excited all year," the product description promises on Amazon.
This colorful string of lights illuminates whenever you plug in your phone and conveys that you really, really love Christmas (just don't get caught using it in April or something. You don't want to be that person).
The charger cable is 50 inches long, has 10 LED lights of various colors, and at $15.99, it'll make a perfect Secret Santa or white elephant gift.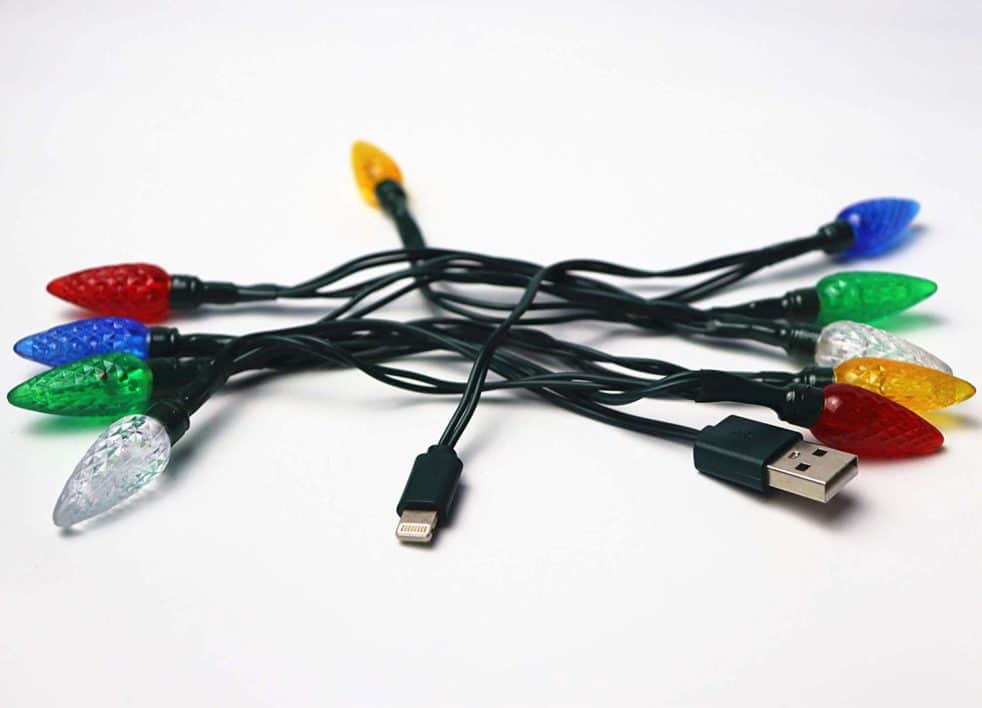 "I was skeptical how well these would actually work, but they are amazing they are cute and charge the phone very well. I bought them for my friends and they love them," wrote one reviewer. "Side note, I wish the cords were a bit longer but they are true to their description!"
Unfortunately, the cable is only compatible with iPhone so Android users will have to resort to their regular old charging cables for the time being.
Hey, don't get mad at me. If you're dying for Micro USB or USB-C cable with some Christmas spirit, try drawing a candy cane swirl around yours with a red Sharpie or something – I don't know.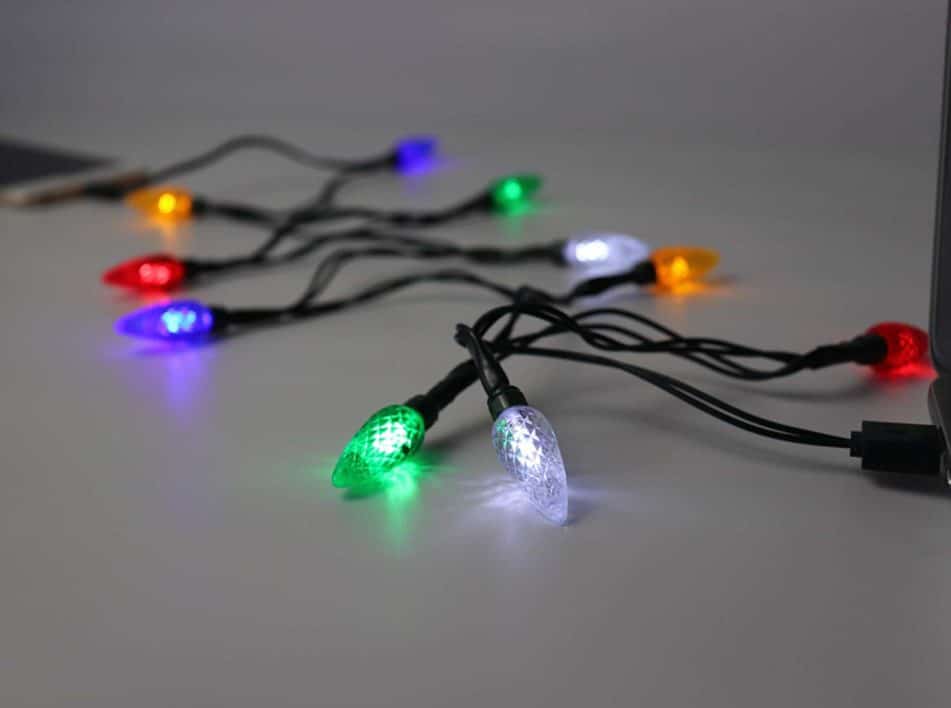 So if you're one of those folks who's all about holiday decorations, make sure you snag one of these bad boys to keep things 💯 (along with your iPhone's battery).
Just a heads up, if you buy stuff using the provided links, The Dad may collect a small commission.