Clever Ad Campaign Recreates Iconic Living Rooms With IKEA Furniture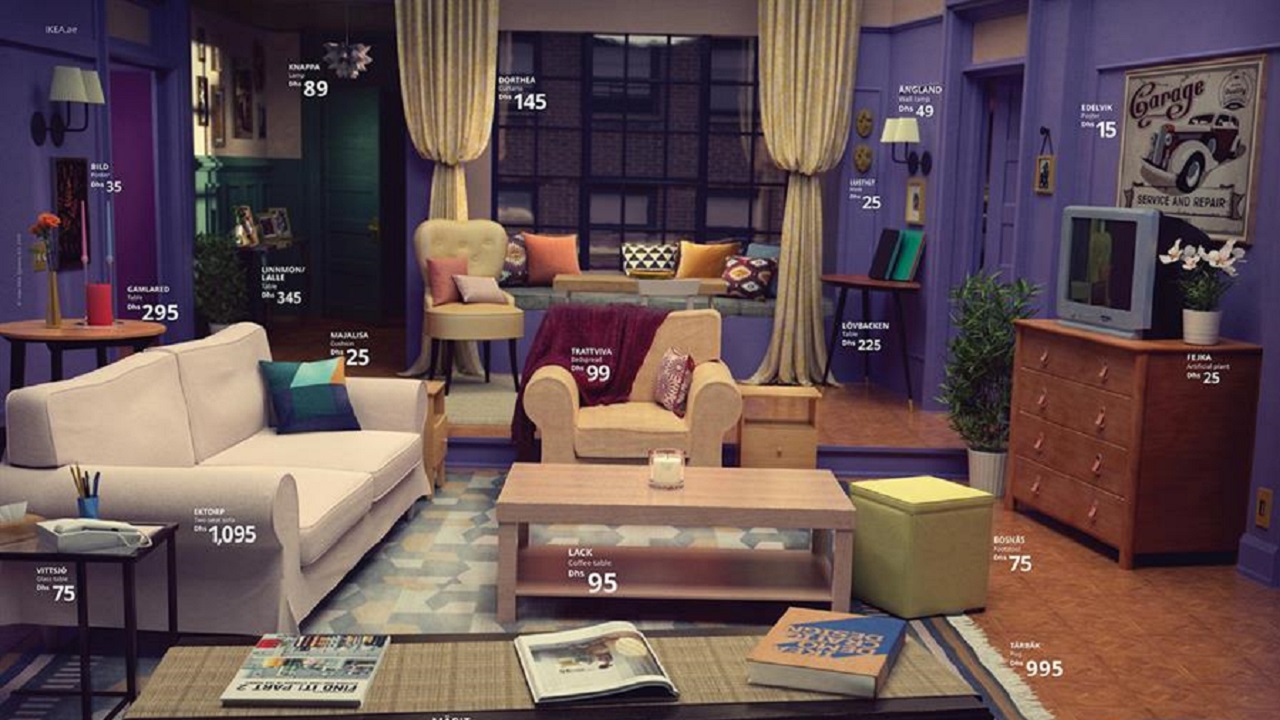 We've all done it. We've all sat around watching TV and wondered how the characters can afford their lavish apartment. A group of twenty-somethings living in a pair of Manhattan apartments with spacious living rooms, multiple bedrooms, and full-sized kitchens? In this economy?
You probably guessed that I'm talking specifically about "Friends," the classic 90s sitcom that was the poster-child from unrealistic real estate expectations. It simply didn't make sense, certainly not to anyone who's lived in NYC anytime in the past 30 years, that an often unemployed chef, a masseuse, and a waitress at a coffee shop could afford the rent, let alone stylishly furnish their sprawling apartment.
Unless they shopped at IKEA. Which still would have cost them. But how much?
The Swedish furniture manufacturer, notorious for its own sprawling spaces, cheap prices, and mind-bending instruction manuals decided to help us out. They recreated Monica, Phoebe, and Rachel's village apartment entirely out of items in their catalog. Complete with prices! (Although in foreign currency.)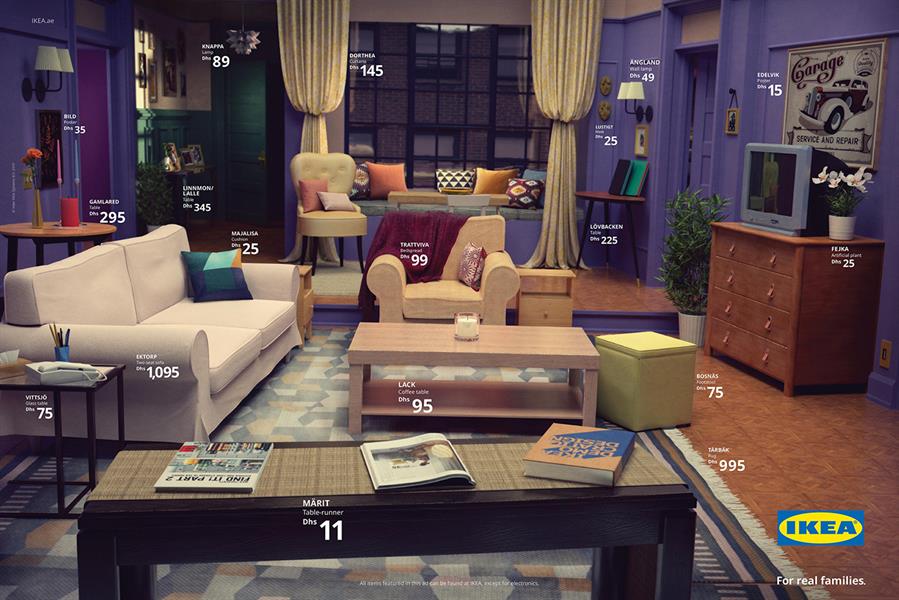 The recreation is part of a brilliant ad campaign IKEA United Emirates called "Real Life Series", which was dreamed up by Publicis Spain. The "Friends" living room isn't the only one they put together. They also recreated Joyce Byers' home, including the alphabet wall, from "Stranger Things."
They didn't rebuild the Upside-Down version of the room (IKEA is not LEGO), but for their third room, they chose a place just as surreal: the Simpsons' family room, home of the couch gag.
I don't know that I've ever wondered about the cost of the iconic Simpson's couch, but kudos to Publicis Spain and IKEA for running with this clever campaign. Now you have all the information you need to model your own home after your favorite fictional family and "Friends."
Just don't count on being able to fit it all, especially if you live in Manhattan.