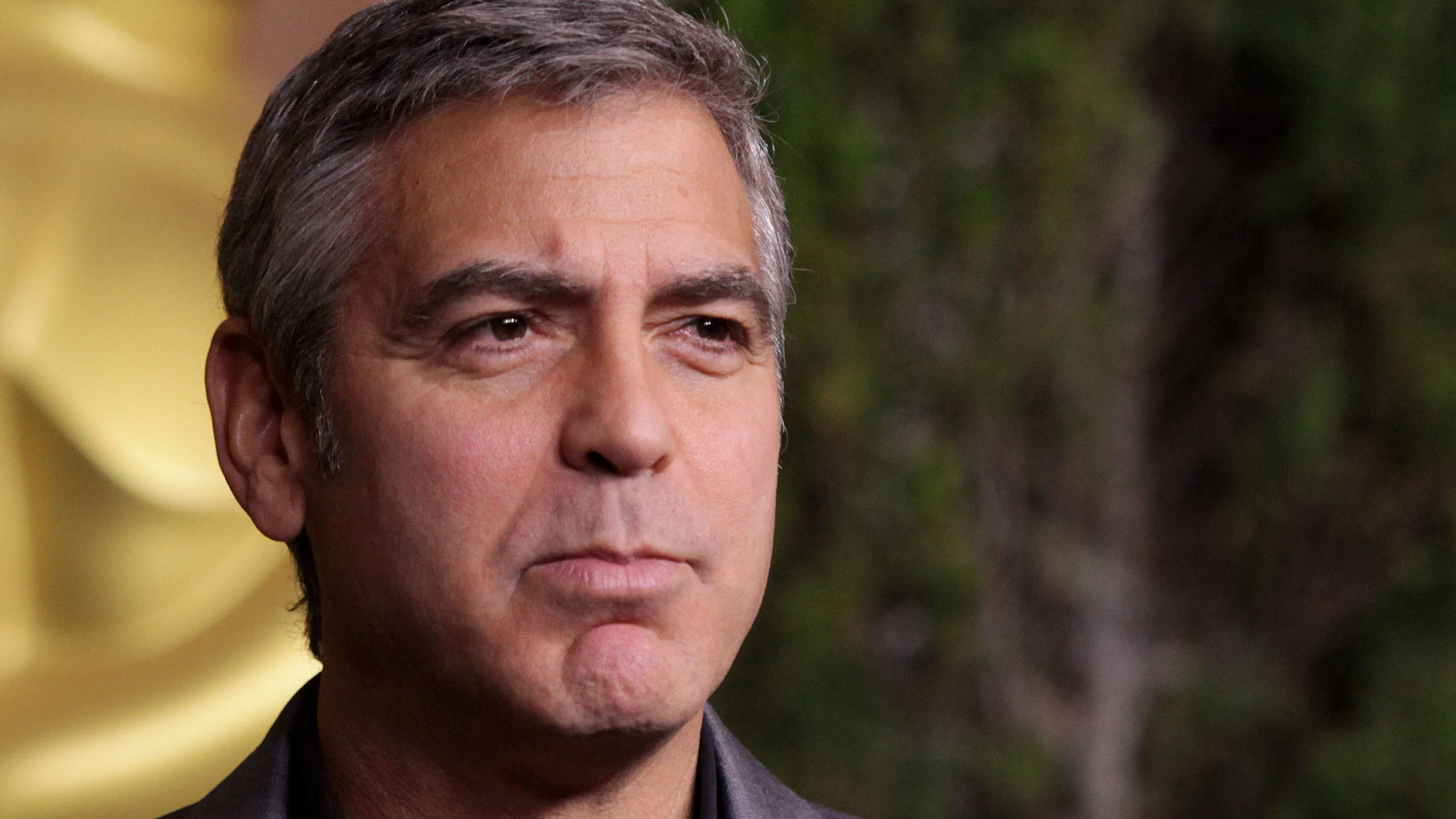 Credit: Shutterstock/DFree
Stop putting pictures of celebrities' children in tabloids. That's the public plea George Clooney is making on behalf of ALL public figures, as he's had enough of paparazzi stalking famous people's children. The latest to set him off was photos of Billie Lourd's one-year-old in The Daily Mail. Clooney's open letter is a call to the entire industry to change their ways to help keep kids safe.
Clooney said in his open letter that he accepts the "oftentimes intrusive photos" of himself as part of the price of doing his job. But he got more personal, talking about his wife's career as a human rights lawyer and her work putting terrorist groups on trial and how that adds to the precautions they have to take with their children. When celebrity gossip tabloids publish photos of them, it puts them at much greater risk.
In an open letter, George Clooney addressed the Daily Mail and other publications to request that they "refrain from putting our children's faces" in their publications.https://t.co/RPZEmpDl2E

— Los Angeles Times (@latimes) November 5, 2021
"We cannot protect our children if any publication puts their faces on their cover," he wrote. "We have never sold a picture of our kids, we are not on social media and never post pictures because to do so would put their lives in jeopardy. Not paranoid jeopardy, but real world issues with real world consequences."
Clooney makes the compelling case that children never signed up for that treatment, and it is true that celebrity-hunting paparazzi can be way too aggressive. Clooney is FAR from the only one to have this issue, as countless others have spoken out about the overly aggressive and intrusive photographers. Ryan Reynolds and Blake Lively have also called out photographers for harassing their kids.
Clooney is shining a giant spotlight on the issue with his open letter, and it's far past time for this to finally end. Tabloid paparazzi photos are overrated anyway, most celebrities post plenty of stuff on social media. And if they chose not to, those should eb respected. It's not 1993, there's plenty of "behind the scenes" and "celebrities, they're just like us!" content they release on their own.
This should extend to families of all public figures. Do you want to boo a pro athlete? Fine. But harassing their spouse or kids at the stadium should get you banished from the premises. Leave. Kids. Alone.
Clooney has had to deal with overly aggressive photographers in the past, including some that scaled the fence to their property to take pictures of their infants inside their own home. Paps need to be stopped, and it starts with media outlets that traffic in their pictures. If the money isn't there, the freelance photographers will stop stalking and harassing the children of celebrities.