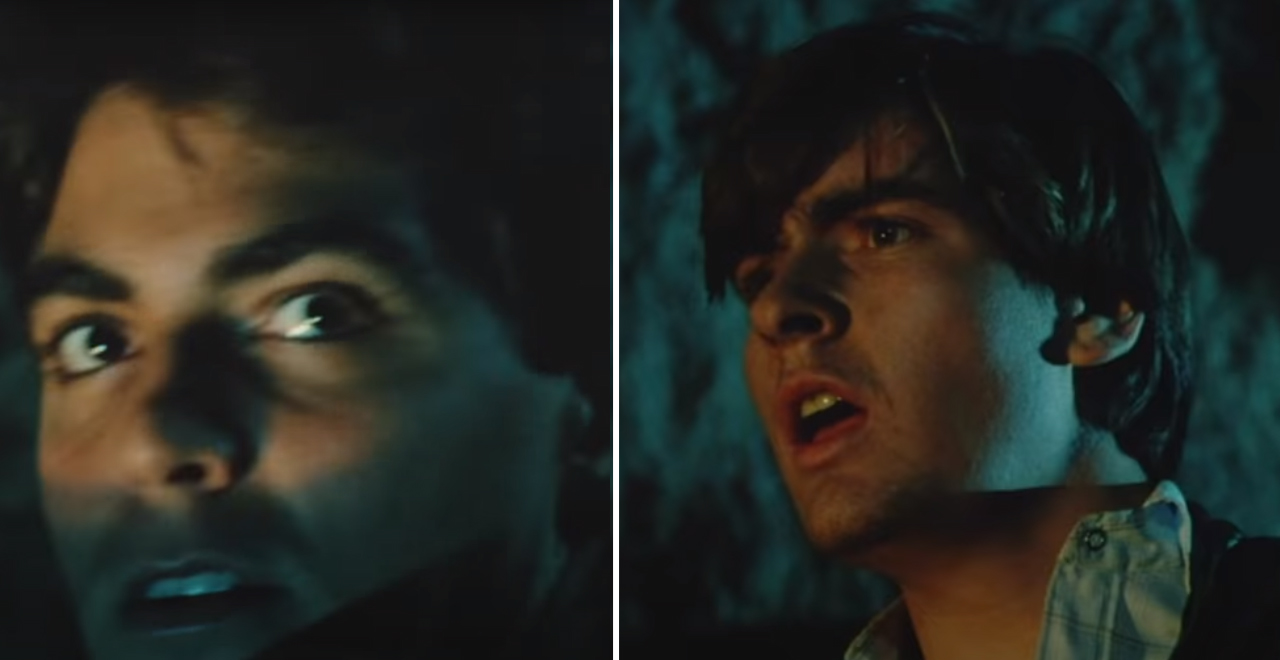 Credit: YouTube/ GBGB International
Everyone knows the story of George Clooney's career. Now one of Hollywood's biggest stars, the charming, handsome, prank-loving actor languished in obscurity for decades. He had roles in B-movies like Attack of the Killer Tomatoes and played recurring characters on network TV shows like the Facts of Life and Roseanne before breaking out as Doug Ross in ER.
He soon transitioned into starring as Batman and making Steven Soderbergh movies, ultimately winning an Oscar and generally becoming a beloved member of the Hollywood firmament.
We all know this story. But we don't know all of it!
One of the movies Clooney starred in during his years I the wilderness literally took place in the wilderness, and remained in the wilderness, until now.
Grizzly II: The Revenge is the sequel to a 1977 horror movie about an 18-foot bear, in a blatant attempt to cash-in on the giant predator craze Jaws started a few years earlier.
Girdler in HD! Scorpion's Blu of GRIZZLY is amazing. pic.twitter.com/0smX1nkWtc

— justin (@kingvidi0t) September 2, 2020
Grizzly must have done okay enough, because Grizzly II was put into production, starring Clooney, Laura Dern, and Charlie Sheen, about a bear terrorizing a music festival. But according to Happy Mag, a variety of issues scuttled the film before it could be completed, so it was never completed or released. Until now!
A producer has revived the project and finished the film, even adding some new footage, and is screening it at festivals as we speak. It will be released before the end of the year, and we'll find out if Clooney could have become a star a lot sooner if only Grizzly II had seen the light of day.
Check out the trailer: