Colin Hanks Loves to Celebrate His Dad…Michael Keaton?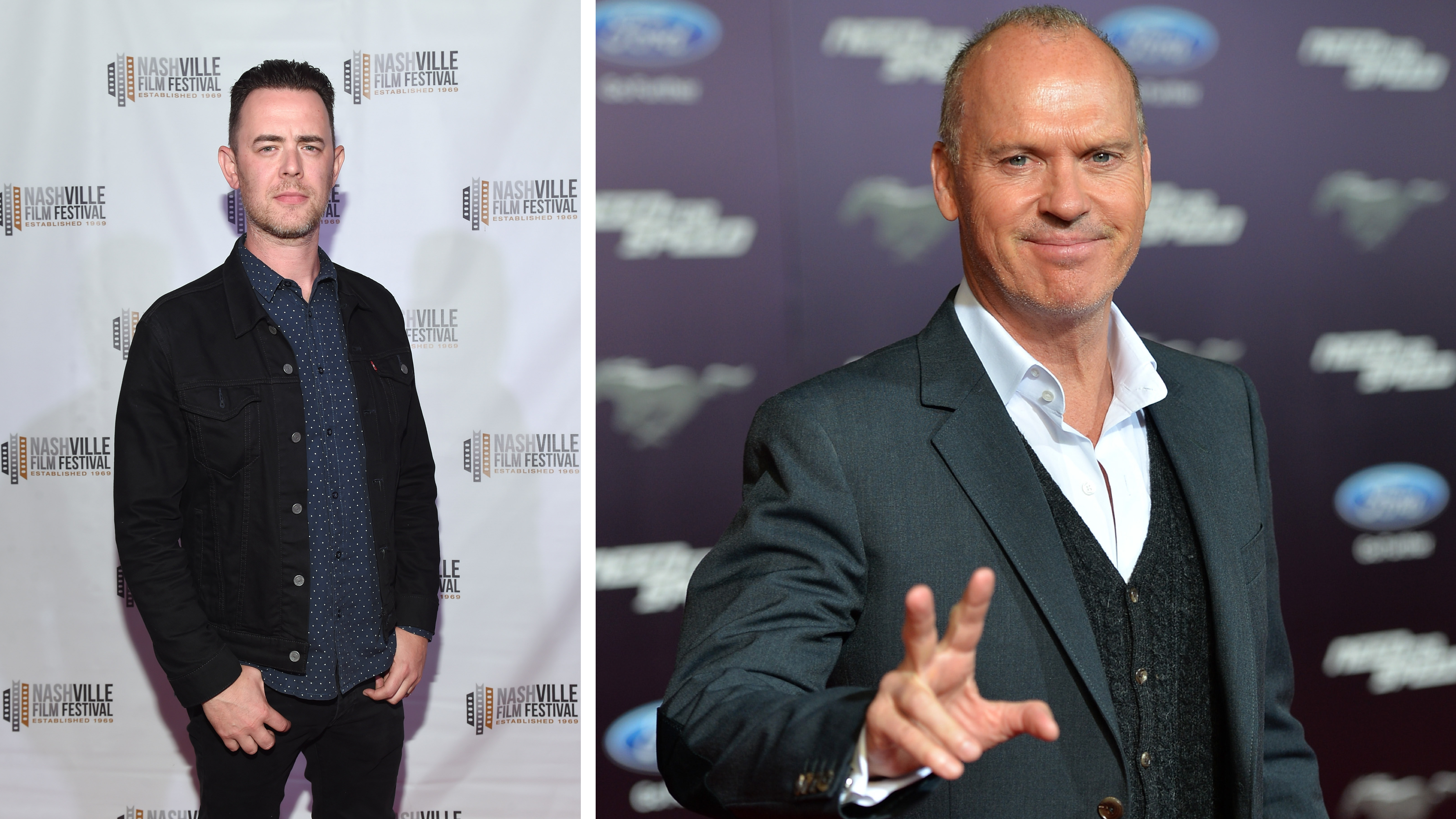 Writing up a little tribute to your dad on Father's Day is always appreciated, which is exactly what Colin Hanks did for his famous father, Tom Hanks.
Or, at least, it's implied that it was still for him even though it was accompanied by a photo of the equally iconic Hollywood celeb and objectively best Batman, Michael Keaton.
"Happy Fathers Day, to all the dads out there but specifically to my dad," the younger Hanks captioned an image of Keaton working on the trunk of a car. "He's a good man and always lead by example. Like that time he rallied the guys to try and make that 15,000 cars per month quota to impress the big wigs at Assan Motors. He lead by example and gave his all. Of course, they didn't make the quota but it was the effort that counts! Way to go Dad!"
The picture of Keaton comes from Ron Howard's 1986 comedy Gung Ho and presents him looking greasy, sweaty, and all-around manly in the back of a trunk.
Now an ongoing joke, Colin has been recognizing Keaton for Father's Day since 2016, when he posted a photo from another Howard film, Night Shift, featuring Keaton in killer red sneakers and his patented devil may care attitude.
View this post on Instagram
In 2018, Colin was kind enough to include Tom Hanks' Instagram handle to the caption, but still attached another Keaton-graph to the post—this time from the 1983 classic, Mr. Mom.
"Shown here in a picture from his younger days," Colin captioned the spry, bearded Keaton pic.
No word yet regarding T. Hanks' reaction to the posts, but we're assuming he's getting a kick out of them, too, especially considering Colin's recent happy birthday post to his dad (featuring yet another Keaton pic).
He wrote:
"Wanna wish a Happy 63rd Birthday to my dad!!! He's a good man with a great sense of humor. Love ya Pops!"
I guess it's only a matter of time until the two Hollywood greats have to step up and claim little Colin as their own. Who ya got in that face-off?