Color Blind Boy Sees Color for the First Time and Bursts Into Tears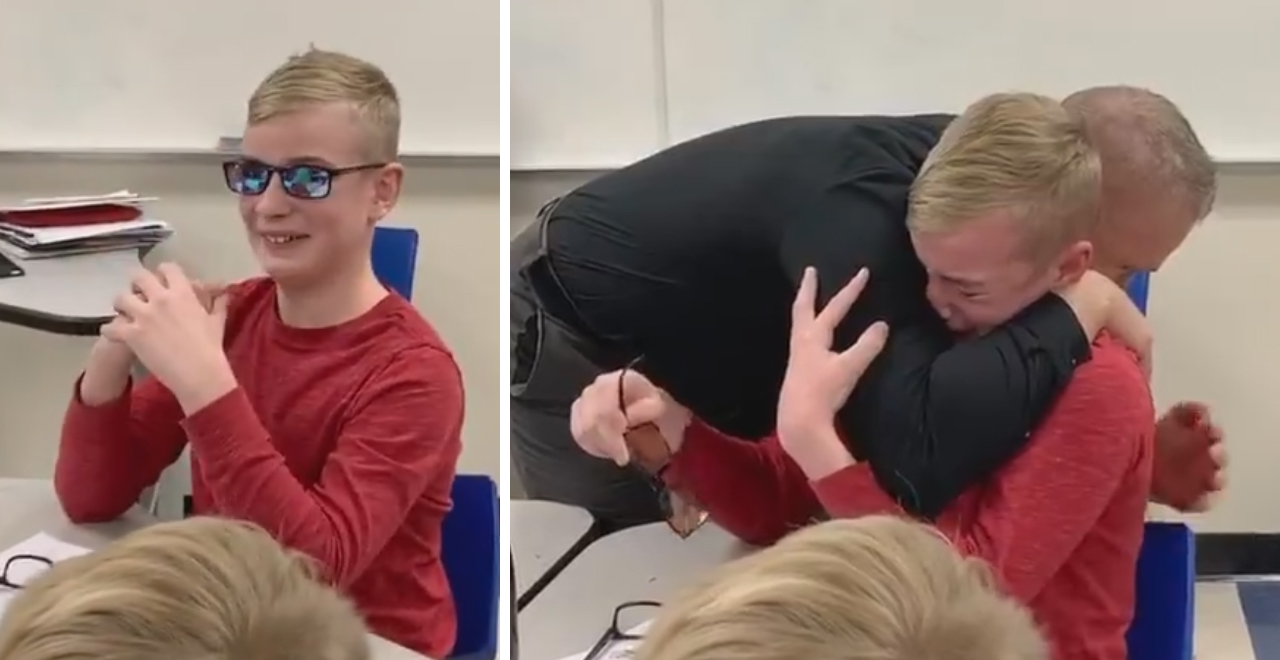 A severely color blind 12-year-old boy in Minnesota got the shock of a lifetime when his principal, who also suffers from severe color blindness, let him wear a special pair of glasses to see color for the first time.
The 7th-grade class was learning about color blindness when the principal came in to show the boy, Jonathan, a whole new way of looking at the world. When Jonathan swapped out his regular glasses for the specialty pair, he immediately let out a laugh and a smile. He was quickly overcome with emotion, though, and immediately burst into tears.
My little brother is severely colorblind and so is his principle at school. While they were learning about colorblindness in class, his principle brought in some glasses that let him see color for the first time, and he was very emotional. Check it out: pic.twitter.com/LQhAND9RJq

— Ben Jones (@BenJones_5) November 21, 2019
The principal comforted the boy with a hug and told the boy to keep the glasses for a few days to experience a world of color. Jonathan keeps a smile plastered on his face as he explores the classroom in a new way in a now-viral video posted by his brother.
His mom started a GoFundMe to raise money to buy him a pair of the glasses, which cost nearly $350 per pair.
"After posting a video on social media of Jonathan seeing color for the first time, we have been overwhelmed by how many kind, generous people have wanted to help him get a pair of his own color blind glasses," his mother wrote.
"Thank you all for your love and compassion. We are overwhelmed and encouraged to know there are so many amazing people in this world who would help a young man they have never met."
Days after starting it, they have raised more than $27,000. The boy's mother said all of the extra money raised will go towards purchasing pairs of glasses for other kids suffering from colorblindness.
"We are BLOWN AWAY with the generosity you have all shown Jonathan," she said.
That definitely is up there with some of the other great fundraisers we've covered here before.