Boy's Halloween Costume Raises Over $8,000 for Children's Hospital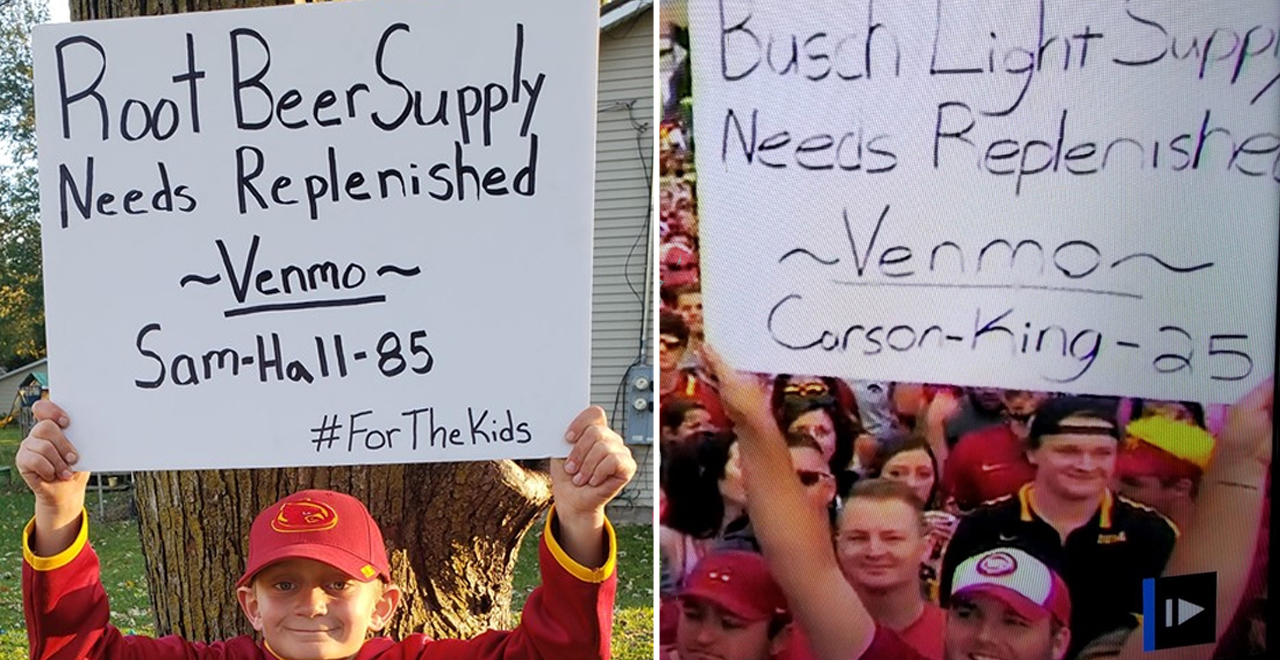 Halloween costumes inspired by recent news or timely popular culture come with great opportunity and even greater risk. You may take a leap and go with a reference that leaves 90 percent of people completely clueless. Or you suit up in something a million other people are doing…hellooooo Joker costumes.
When they work though, they can be magical, like a boy who recently nailed his Carson King costume and raised thousands of dollars for a children's hospital in the process.
Who is Carson King? Fair question, his story came and went over the period of a few weeks, like many viral here-now-gone-tomorrow stories. We covered it after he caught viral fame for when his beer money sign appeared on ESPN's College GameDay. The sign worked, raising tens of thousands of dollars before he decided to turn it into a fundraiser for the Children's Hospital in Iowa. Then it hit the next level, raising more than $3 million before all was said and done.
His story motivated an Iowa boy named Sam to go as King for Halloween, his mom even opened a real Venmo account so he too could raise money for the same Children's Hospital. His sign was a little more kid-friendly, asking for money to replenish his root beer supply.
The back of his sign said, "instead of candy, I'll take donations for Children's Hospital." The boy's mom posted the pic of his costume on Facebook, and it has helped him raise more than $8,000 so far.
Carson King ended up chiming with praise for the boy recreating his likeness. And he also pledged to get the kid some root beer, as King is finally on the other end of this viral phenomenon for once.
SAM IS THE MAN! #IowaNice #ForTheKids I'm gonna get this kiddo some @AWRootBeer pic.twitter.com/k8jW2bAimp

— Carson King (@CarsonKing2) October 25, 2019