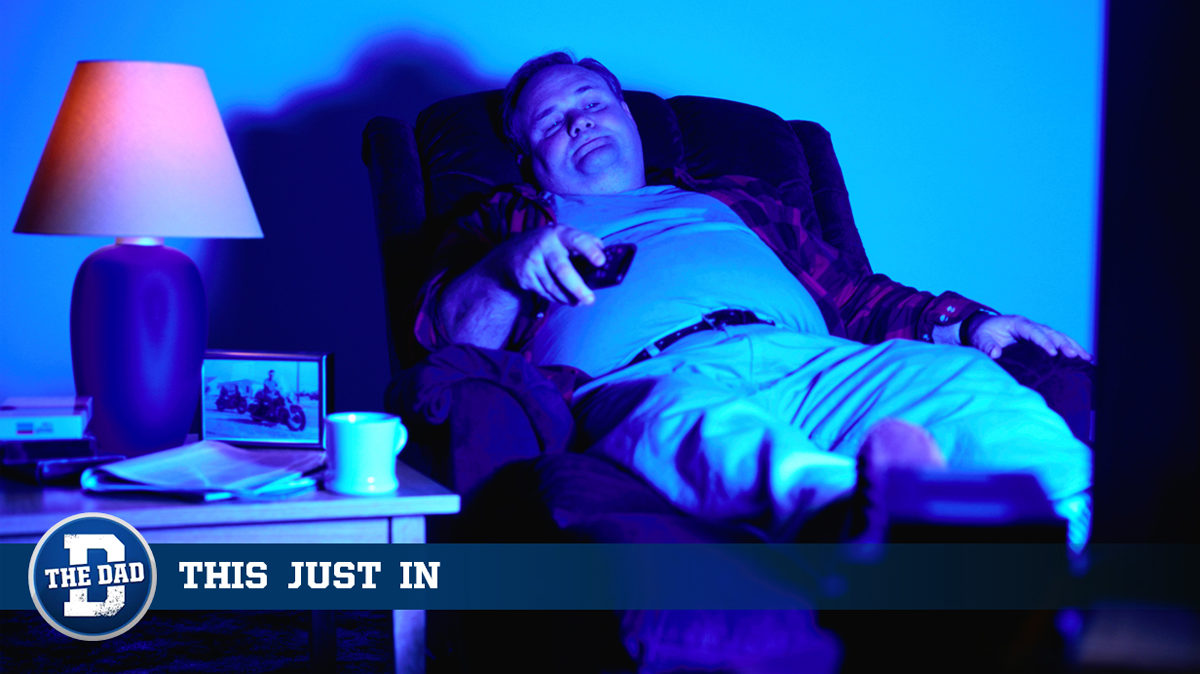 Credit: Getty/Ryan McVay
MODESTO, CA – Earlier today, 52-year-old Harvey Davis reared back in his recliner and turned on his absolute favorite of movie of all time, Die Hard. But what happened next may shock you. Within moments of settling into his chair, Harvey decided that he was perfectly content watching a commercial-laden television broadcast of Die Hard on cable, despite the fact he owns the DVD and could just as easily watch it without commercials.
"I just got comfortable and the DVD is all the way over there on the shelf, so it would be more trouble than it's worth," claimed Harvey, while a TV advertisement for a local car dealership aired for the third time this hour. But not only were there commercials—scenes in the film had been edited for foul language as well, making it all the more curious why Harvey wouldn't pop in his Blu-ray quality DVD which also contains deleted scenes and director's commentary.
This isn't the first time something like this has happened, as just last week Harvey settled for watching Field Of Dreams on cable even though he had missed the first twenty minutes and couldn't rewind, all because he didn't want to risk getting up and losing the comfortable groove he had found in the chair.
"Honey, can you bring me some popcorn? I can't pause the movie or else I might miss something!" shouted Harvey to his wife in the next room, ignoring the fact that he could easily pause the DVD version of the film if he weren't too lazy to get up and do something about it.
Though this seems like a strange choice on the surface, there is one aspect of watching the movie on cable that's been working to Harvey's benefit. Whenever there's a commercial break, Harvey's been using those three-minute periods to close his eyes and pass out for some much-needed napping, proving that this may be a genius decision after all.
Despite being completely plausible to parents, THIS JUST IN is satire and intended for entertainment purposes only. For more stories like this one click here.