Confirmed: Game of Thrones Dudes Are Making The Next Star Wars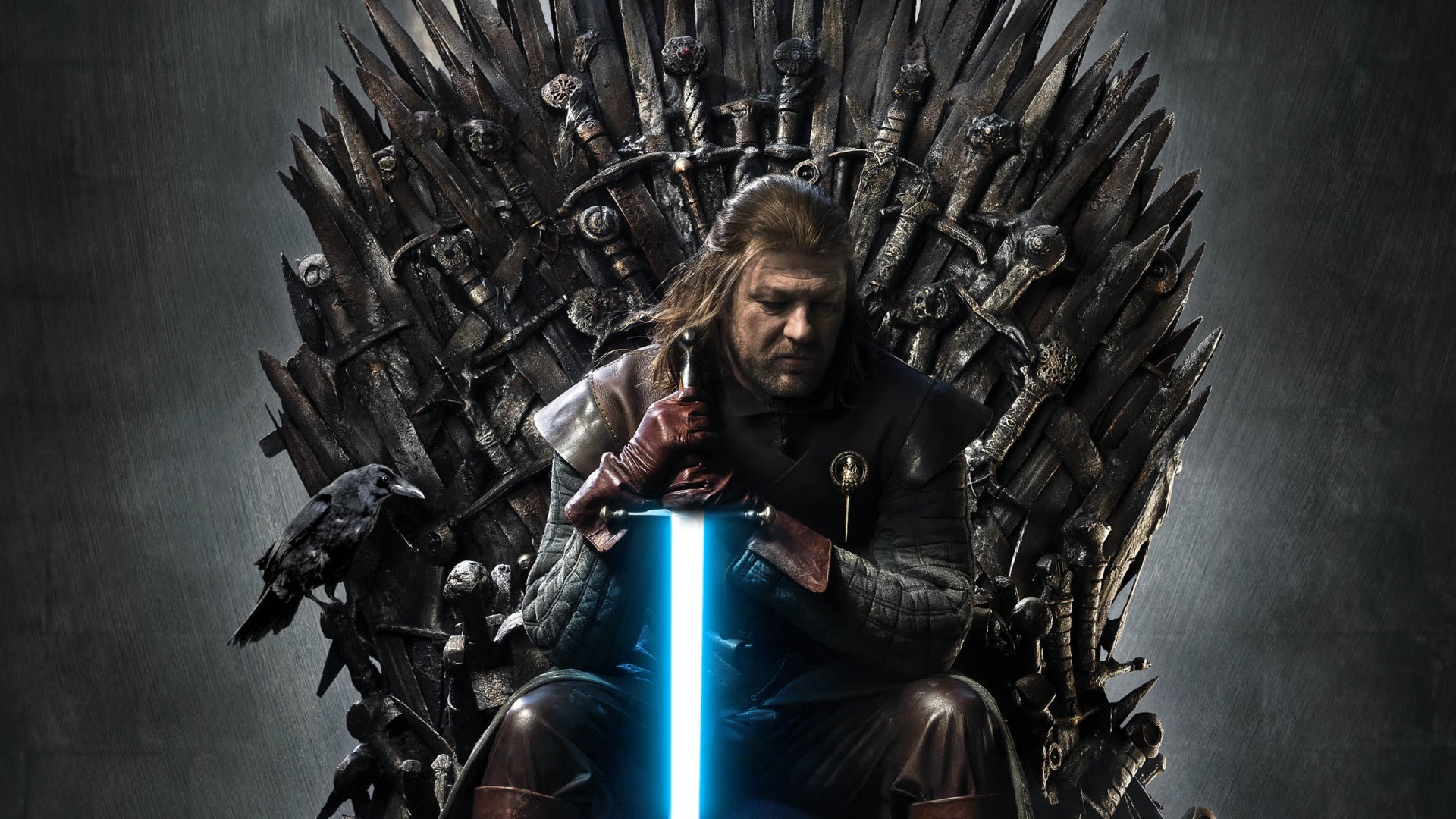 Walt Disney big boss Bob Iger has confirmed what many already suspected – that once Game of Thrones wraps up next week, the series co-creators David Benioff and D.B. Weiss will be heading to a galaxy far far away.
While we've known for a while that Benioff and Weiss were helming a cinematic entry in the Star Wars franchise, today it was confirmed that they'll be the next at-bat. Their movie is scheduled after an upcoming 3-year hiatus for the films following this year's Episode IX: Rise of Skywalker.
"The conclusion that we reached was that three years was the proper amount of time to not only take a breather and reset, but to really gear up for the next film's release." – Bob Iger
There are three Star Wars films currently on Disney's film slate for the next several years, and today's announcement only confirms that the first one will be from the Game of Thrones team. The question remains if we'll be seeing an entire trilogy or series from this team in one go, or if Disney plans to feature other sides of the galaxy in between each entry. There is, after all, a whole other trilogy in the works from Episode VIII director Rian Johnson.
I know some readers will want to scream into the sky at the mere mention of Rian Johnson, so I'll hold here to let you get it out of your system. Others, feel free to crack open a cold beer. I'm havin' one.
Everyone back? No, people are still yelling? Okay, that's cool, no biggie.
Alright, let's move forward.
It is safe to assume that any Star Wars movies penned by the guys who had Sansa Stark feed her rapist to his own dogs will be probably a bit darker than what we're used to from the franchise. It would make sense to break those up a little, and I'd wager Rian Johnson's trilogy will be a little more innocent.
What's exciting overall, is we still don't know anything about the stories these upcoming movies will tell. After this December, the Skywalker Saga will have come to a close, opening the entire galaxy for new characters and adventures. Who knows, some may not even be "a long time ago" anymore.
While there are infinite storytelling possibilities, don't be surprised if the Old Gods of Star Wars – namely, merchandising- demand some familiar faces show up at some point. Rebels' Grand Admiral Thrawn and Ezra Bridger in the Outer Rim, perhaps? A crossover where Tyrion Lannister and The Onion Knight join the Jedi Order? That may sound ridiculous, but Avengers: Endgame had a Pegasus, so I think we're past the point of "grounded" pop culture, don't you?
Regardless of what stories Weiss and Benioff want to tell, it sounds like they've been looking forward to making the jump to the stars for a long time already.
"In the summer of 1977 we traveled to a galaxy far, far away, and we've been dreaming of it ever since…We are honored by the opportunity, a little terrified by the responsibility, and so excited to get started as soon as the final season of Game of Thrones is complete."
In the meantime, Star Wars Episode IX opens December 20th of this year, and the series finale of Game of Thrones is this upcoming Sunday on HBO.