Costumed Teen Greets Younger Brother at Bus Stop Every Day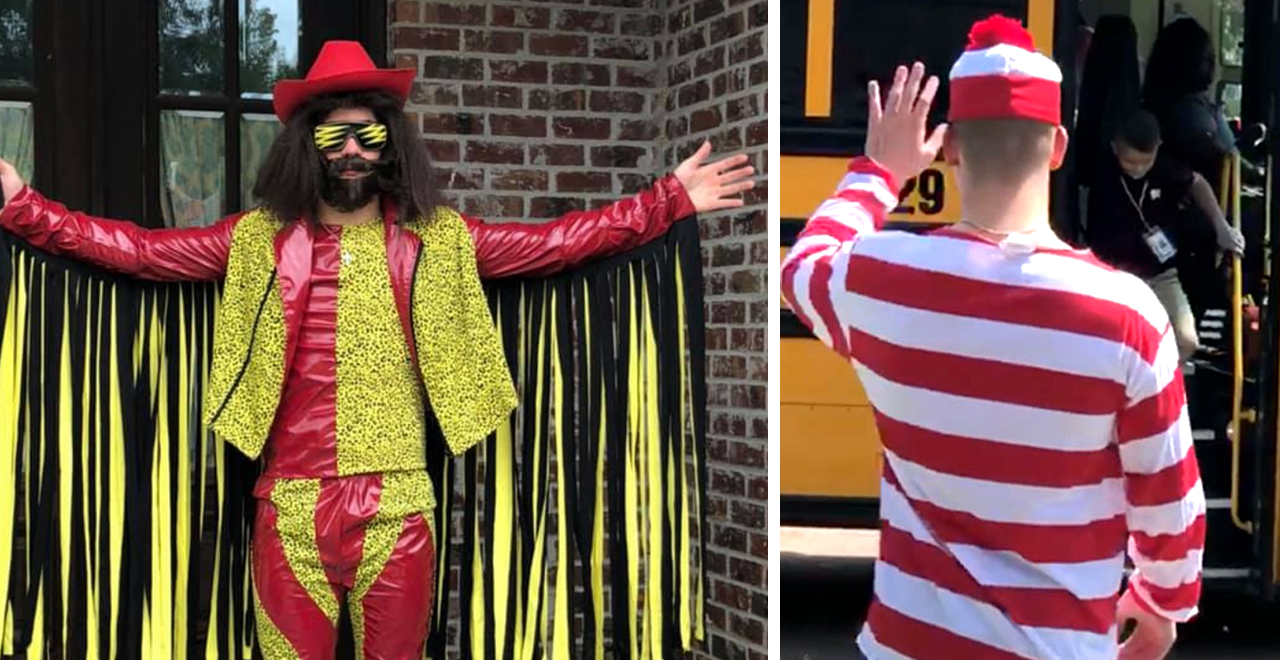 It's no secret that sibling relationships can run the full spectrum, often ranging from best friends to mortal enemies. That range is often much wider when the difference in age is more than a few years. So when an older sibling prepares to leave the nest, there's often a certain nostalgia for familiar surroundings and a renewed appreciation of family.
That appreciation was recently manifested by one Louisiana teen who decided to give his 12-year-old brother a few final memories to hold on to after he's moved out. Sure, embarrassing him was also part of the plan, but Noah Tringle says that was just a small part. "Knowing I'm going to college next year and won't see him on a daily basis, I thought this would make things memorable and strengthen our bond as brothers," he recently told USA Today.
So Noah decided to greet his younger sibling at the bus stop after school, only he'd do it dressed as Santa Claus. But that was just day one. Since then Noah has donned dozens of different costumes, all designed to give Max, and the other kids on the bus, a few laughs. Sure, it was supposed to be embarrassing too, but the tradition has now caught the attention of community members and national news outlets alike.
Tingle's mother started filming the encounters and has since started a Facebook page and YouTube channel to share in the boys' antics.
With tens of thousands of people watching each day to see what Noah will do next. The family says costumes have been arriving at the doorstep since the first week, and with Halloween just around the corner, even a few costume shops have sent their best models in hopes of a little airtime.
But lest you forget, they're still brothers, so the touching roadside greetings typically evolve into something much more reminiscent of the average sibling relationship.
But don't let the playful tussling let you think these boys aren't on the same page. Max now thinks the costumes are cool and the two brothers have posted a video on YouTube to remind kids everywhere that bullying isn't the answer, and want everyone to be kind to one another.
Thanks to Noah's idea, the two have shared many laughs. Thanks to the internet, those laughs have spread to thousands of others who — like the brothers — will still be laughing for years to come.