Coworkers Donate PTO to Dad After Baby Comes Six Weeks Early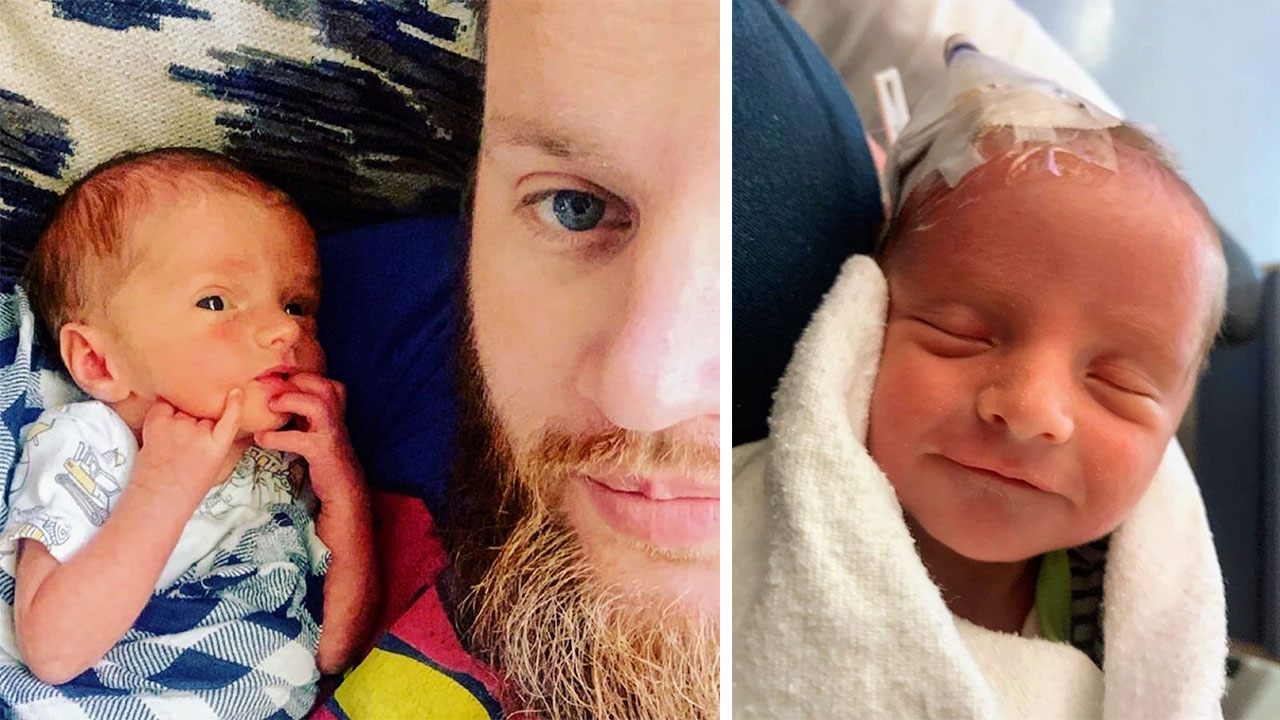 No matter how much time you spend planning the birth of your child, life often has a way of throwing a few curveballs. So when David and Alli Printz of Michigan welcomed their son Duke six weeks early, all of their planning and preparation was dashed in an instant.
Due to Alli having high blood pressure, doctors made the decision to induce over a month before her scheduled due date, a complication that left David with a dilemma. His family needed him by their side, but having no vacation time banked, David was set to do so without a paycheck. He called his employer and shared the news.
His boss hung up and immediately reached out to David's fellow employees to see if they could all find a way to help. Their plan was to pool together their PTO and gift it to their coworker. Each of his fellow employees pitched in, granting David plenty of time to be there for Duke as well as his wife Alli and their older daughter.
It's an amazing gesture that David says he'll never forget. He shared details and photos in a recent Facebook post.
"It goes to show when someone is in need people will do the right thing, that's humanity at its finest. I believe when people do the right thing out of the kindness of their hearts, they deserve to be acknowledged for it, so here I am shouting from the rooftop how eternally grateful I am to work with such selfless people. The world needs to know what was done for my family and I, we are beyond blessed."
Despite his early arrival, baby Duke spent just two weeks in the hospital, and is now at home with his whole family and is doing well. David's coworkers and friends, happy to play a small but powerful part in Duke's story.
Whether it's about new beginnings or the promise of the future, there's something about welcoming a new baby into the world that oftentimes brings out the very best in us all.