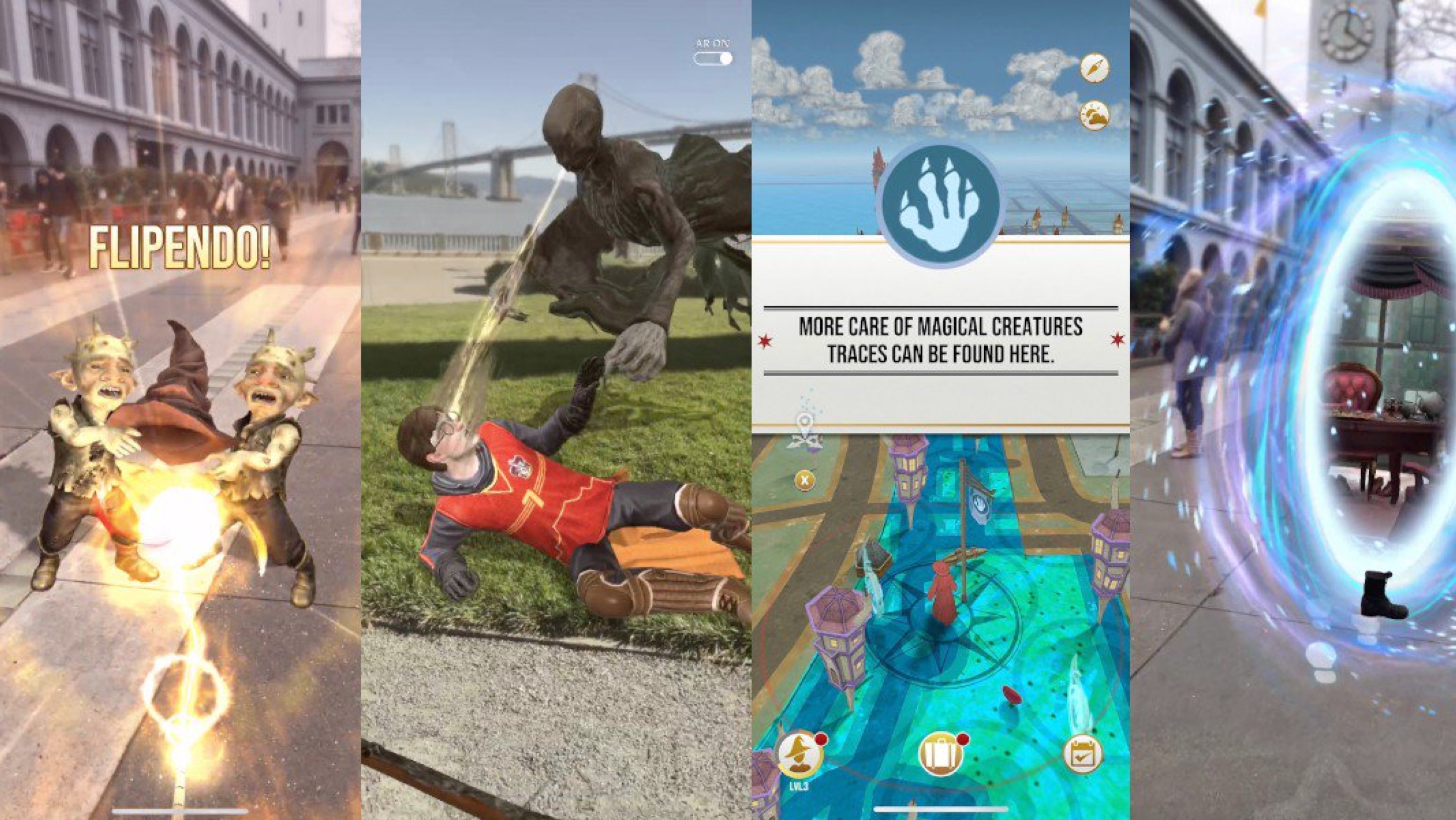 Credit: Niantic
Grab your wands and spellbooks—Niantic (creators of the ultra-popular Pokemon GO) have rolled out their newest AR game, Harry Potter: Wizards Unite. The title was originally slated for release on Friday, June 21 but it turns out it's available right now at the OS App Store for free. The game centers around capturing rogue creatures, people, and objects that have escaped from the wizarding world in order to protect all of the blissfully ignorant muggles.
The beta version of the game has already been playable for Potter fans in Australia and New Zealand since May, but the US and UK are getting the full version this Friday.
As a location-based AR game, players use the camera and motion sensors on their phones to seek out their magical objectives as members of the 'Statute of Secrecy Task Force.'
Universal Studios' Wizarding World has even announced special events and features for the game while inside the park, similar to Pokémon GO Fests.
We invited some special guests to @UniStudios for an exclusive behind the scenes event to try out Harry Potter: #WizardsUnite for the first time. Keep your eyes peeled and wand ready for more information as the game goes live in your region, starting Friday, 6/21 in the US & UK! pic.twitter.com/gssV77vUMl

— Harry Potter: Wizards Unite (@HPWizardsUnite) June 19, 2019
Only time will tell if the seemingly more complex game will have the same mass appeal as the baseline "gotta catch 'em all" objective of early Pokemon GO, but you can bet there will be hundreds of players on day one. Now let's just hope they don't all start mindlessly wandering into danger again.