The Cyberpunk 2077 Trailer Gets a Glitch Remix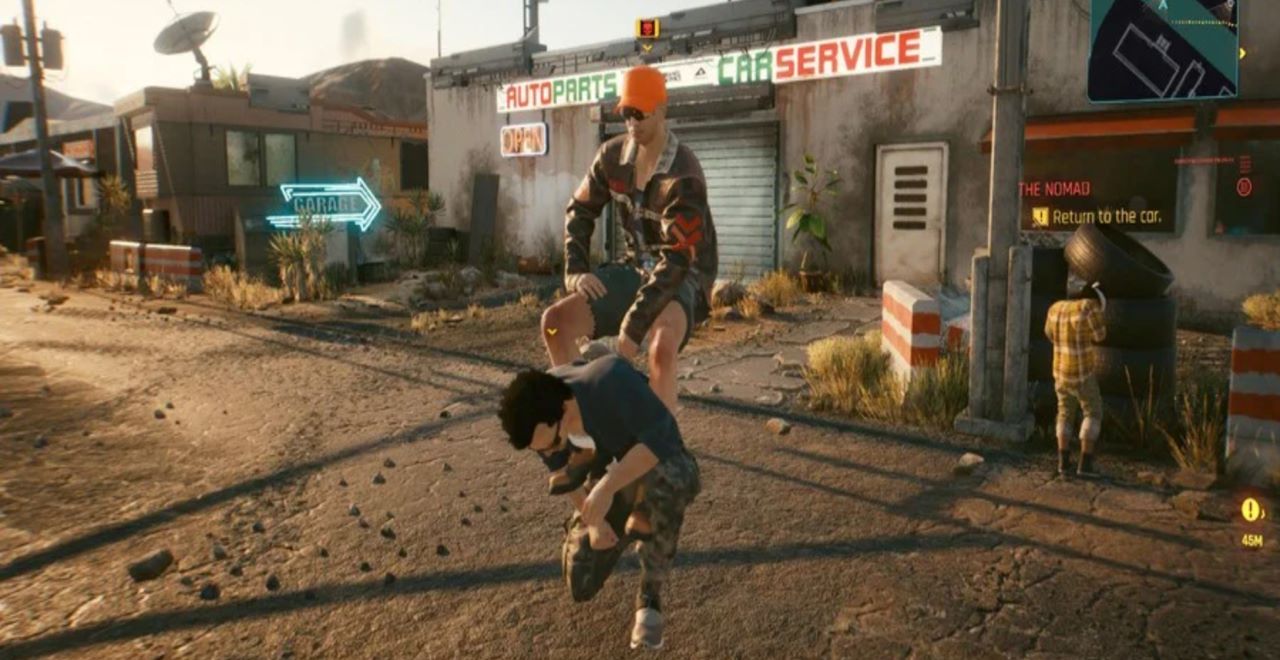 Cyberpunk 2077 was one of the most anticipated games of the year.  Coming from CD Projekt Red (developer of The Witcher game series), you'd expect some bugs (maybe a horse teleporting onto a house) but for the most part, a polished experience.  After having only been out in the wild for about a week, Cyberpunk 2077 has become the source of some major scrutiny.  It's full of bugs and glitches, and it even caused one video game reviewer to have a seizure.
To further add to the madness, a YouTuber named Niktek recreated one of the original Cyberpunk 2077 trailers, but instead of crisp gameplay, you're seeing some really strange things that have happened to unsuspecting players.
While my time with Cyberpunk hasn't been as bad of an experience as this trailer makes it out to be, some players are having an absolutely terrible time with it.  Some of the glitches are game-breaking while others are just hilarious.  Most of mine happen during crucial story scenes, but here's a screenshot I took during my recent tour of Night City.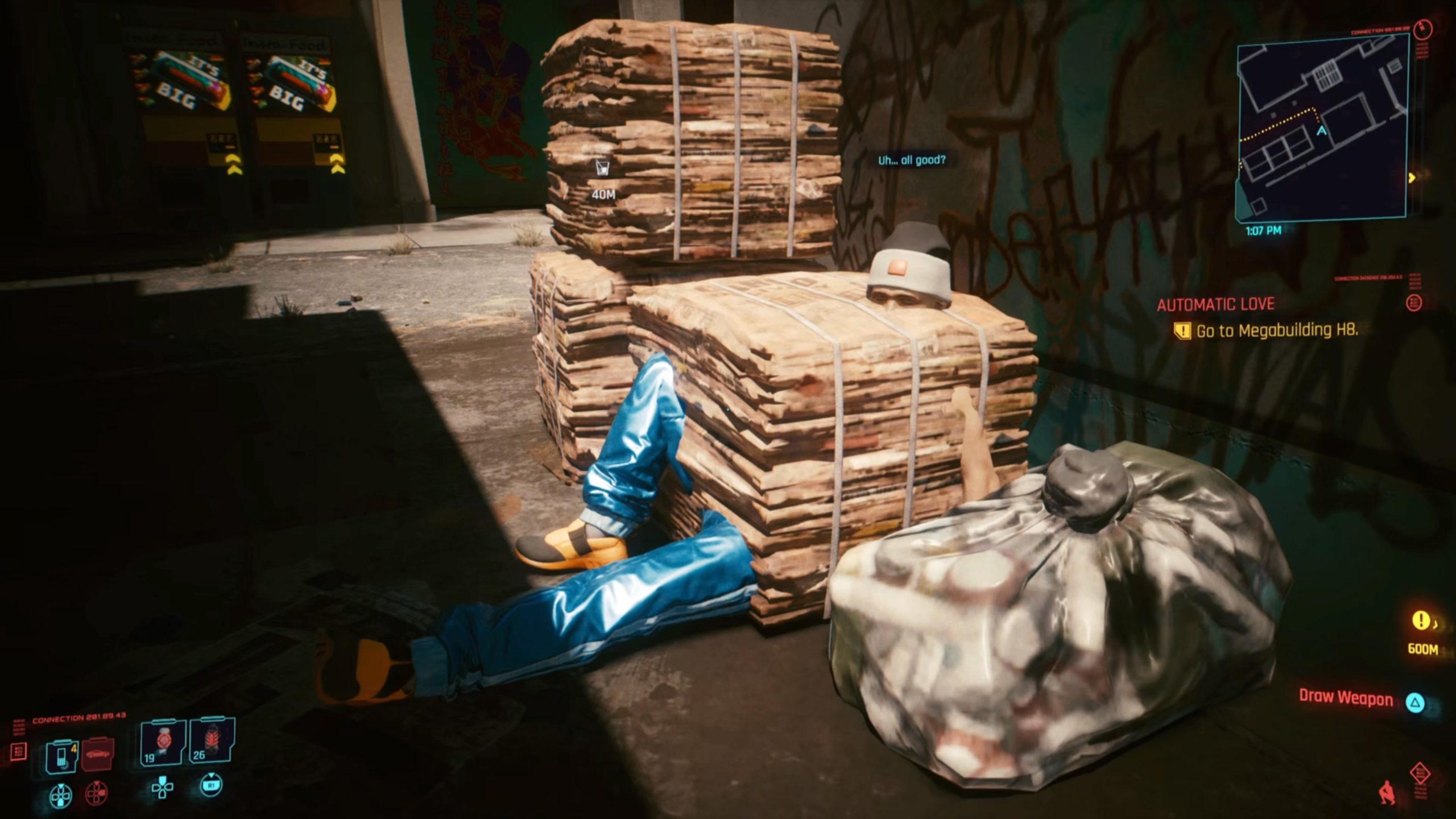 I love how the guy has the nerve to ask me if everything is all good.  I'm not the one phasing through a stack of cardboard.
How has your experience with Cyberpunk 2077 been?  Has it been mostly smooth, or have you found random pedestrians just chilling inside stacks of cardboard as well?