Dad Accidentally Throws Away Kid While Disposing of Wrapping Paper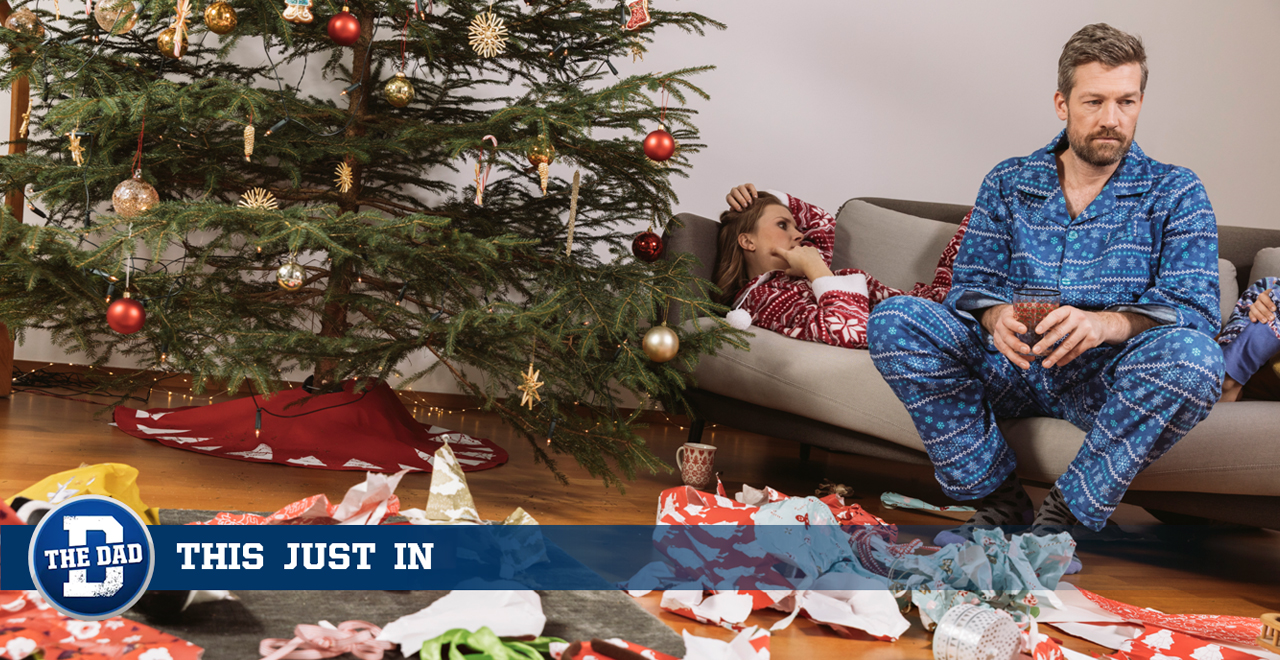 ERIE, PA – Upon noticing that it was eerily quiet and also having not seen his son since earlier Christmas morning, 39-year-old James Henderson realized that the garbage bag appeared to be moving, only to discover that he must've accidentally thrown out his son while cleaning up the mess of wrapping paper hours before.
"There was so much wrapping paper to throw out that I thought it just weighed a lot," explained James to his wife as they recovered their 4-year-old son from the garbage, who described the experience in the bag as "dark and cool."
Luckily for James the situation wasn't as bad as it could've been, as he nearly threw out grandpa as well, who had fallen asleep on the couch and was covered in discarded paper. Thankfully, grandpa's snoring alerted James to his presence, who then freed him from the avalanche of wrapping materials.
"I'll be honest, it looked like a war scene, so it's no surprise there were casualties," admitted James, noting that it was impossible to navigate the loads of wrapping paper and that it's lucky they recovered their son before accidentally wheeling him to the curb.
While James's wife was understandably upset that he had thrown out their son, both parents could agree that it was nice to finally have a few hours of peace and quiet on Christmas morning.
Despite being completely plausible to parents, THIS JUST IN is satire and intended for entertainment purposes only. For more stories like this one click here.